Managing Stress
European Health and Safety Week 2014 is almost upon us. The theme of this years event is "Healthy Workplaces Manage Stress" and the safety week runs from October 20th – 24th in workplaces all across Europe.
The Chris Mee Group are hosting a Free Webinar, presented by Patricia Murray (Organisational Psychologist with the HSA), on the topic of Managing Stress. The webinar will take place on Friday 24th October, and you can register for it free of charge by clicking here.
According to latest figures, over 5,000 people each year in the EU are fatally injured as a result of accidents in the workplace. The idea behind European Health & Safety Week is to make people aware that many of these accidents and fatalities could be prevented by just including safety as a part of an organisations culture, and by taking preventative measures to reduce the potential for accidents.
The Chris Mee Group would like to invite you and your co-workers to sign-up to our webinar and help manage your stress! You can sign-up by simply clicking here. and filling in your details.
About The Speaker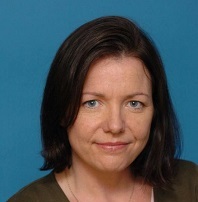 Patricia Murray is Organisational Psychologist at the Health & Safety Authority (HSA), where she develops programmes and standards for handling workplace stress and bullying.
She advises on human factors and workplace errors and behavioural safety across all workplace areas. Patricia assists with expert advice to various state and commercial bodies.
She is currently heading up the Irish participation in the EU Joint Action targeting mental health at work across the EU (2013-2015).