January 30, 2013 By John Hargaden Comments are Off
We were delighted to see recently that our Carbon Action website (www.carbonaction.co.uk) was named in the Top 10 Energy Website Designs by Multy Shades. A lot of work went into this website to make sure it was user-friendly, easy to navigate, yet full of all the information needed for people looking to get training in Carbon Management. The description from Multy Shades of the site is as follows:
"A simple column-based layout makes this site easy to navigate. Tabbed browsing at the top of the page enhances the simplicity and there is a subtle interplay of calming olive green and smoke grey colors."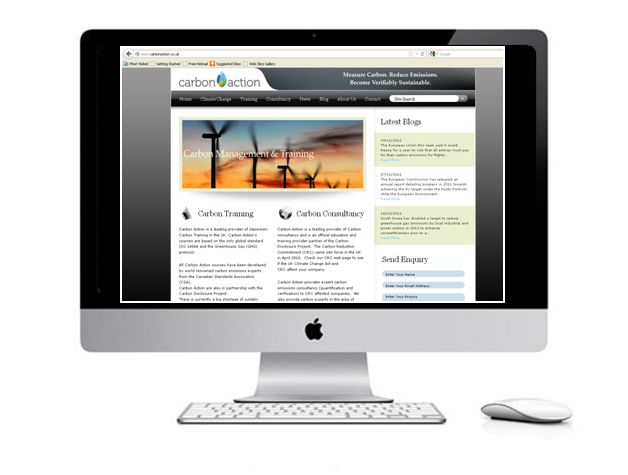 To see the full Top 10 List as complied by Multy Shades, just click here.