Member Offer for The Wheel
The Chris Mee Group are offering all members of The Wheel 15% off any of our Training or Consultancy services. For more information about this offer, drop us an email at thewheel@cmse.ie or call our team on 1850 315 415.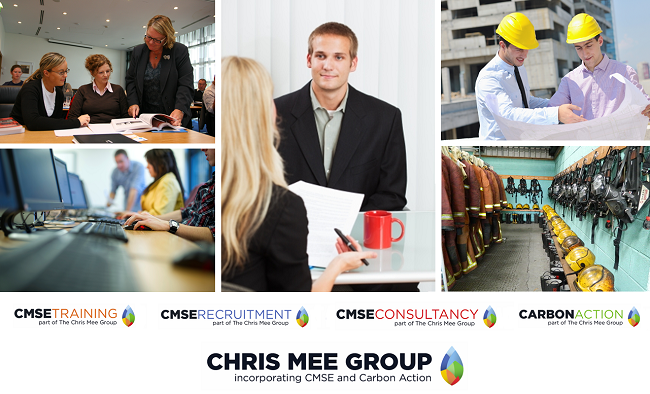 Chris Mee Group – Company Profile
The Chris Mee Group was founded in 1996 as a specialist health and safety consultancy firm. We are now a leading provider of Health and Safety, Quality and Environmental services, including:
Training (Manual Handling, Safe Pass, First Aid, Fire Safety, Food Hygiene, Train The Trainer, and many more)
Consultancy (Safety Statements, Audits, Risk Assessments, Construction Safety, Safety Management, Fire Safety Engineering, Ergonomics, Behaviour Based Safety, and much more)
Personnel/Recruitment (Permanent and Temporary)
Carbon Action (Carbon emissions training and consultancy)
We believe in developing close working relationships with our clients in order to gain a complete understanding of their operations and requirements and then provide practical solutions that reduce risk whilst increasing quality and productivity.
The Chris Mee Group has centres in Cork, Dublin and London, and provides services throughout Ireland, the UK and Europe.
We have over 19 years' experience during which time we have built up a team of over 100 professionals based out of our Irish and UK offices.

We offer over 100 training courses across all health and safety fields nationwide as well as courses in professional development
The Chris Mee Group specialise in competitive and professional turnkey solutions designed to fulfil all your health, safety, quality and environmental requirements
Our accreditations include SOLAS (FÁS), FETAC (QQI), NEBOSH, IOSH, and many more.
Enquire about the Member Offer for the Wheel