With the world in the grip of the Coronavirus (2019-nCoV) epidemic, it's never been more important to ensure that your level of Infection Control knowledge is up to date.
The Coronavirus that we're hearing about on the news is from a large family of viruses which is common in many different species of animals, including camels, cattle, cats, and bats. On rare occasions animal coronaviruses can infect people and then spread between people. 2019-nCoV is a betacoronavirus, which like MERS and SARs originate in bats.
Unlike healthcare workers caring for 2019-nCoV patients and other close contacts, the general public are unlikely to be exposed to this virus. The US Center for Disease Control and Prevention CDC notes the immediate health risk from 2019-nCoV is currently considered low.
Reported Symptoms of the Coronavirus (2019-nCoV) include coughs, fever and breathing difficulties brought on by viral pneumonia. As it's viral, antibiotics and antiviral drugs have no effect.
Recovery depends on the strength of the infected person's immune system. Many of those who have died had been of poor health.
CDC Recommendations
General Public: As it is flu and respiratory disease season, it is recommended to get vaccinated and engaging in everyday preventative actions to prevent the spread of germs.
Healthcare Professionals: Follow your regular follow infection control procedures and be on the look-out for people with travel history to China and fever and respiratory symptoms
____________________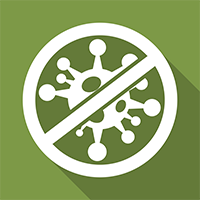 Chris Mee Group offer a 60 minute, CPD approved Infection Control Online training course which begins by defining infection prevention and control followed by an explanation of the impact that good and bad infection control has.
Module topics include:
Infection Prevention and Control
The Different Microorganisms
How Bacteria are Transmitted
The Chain of Infection
The Control and Prevention of Infection
Cleaning & Decontamination
If you want to learn more on infection control legislation, different types of microorganisms, how bacteria are transmitted, the chain of infection, and much more then sign up for your free course trial here