CMSE SEVESO SERVICES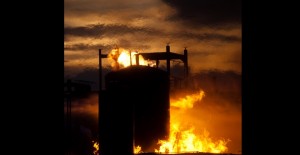 CMSE Consultancy is a leading provider of SEVESO services. CMSE Consultancy specialists provide practical solutions and advice to our clients in the SEVESO area.  Our consultants have many years' experience at Tier I (lower tier) and Tier II (upper tier) sites including development of the MAPP, Safety Reports, etc.
CMSE Consultancy can ensure that your business complies with SEVESO 11 & 111 regulations by auditing and analyzing the following areas and capacities for both upper and lower tier sites. By carrying out an on-site walk-through inspection an in-depth review of your plant our Process Safety Engineering Consultants will identify possible lapses in the SEVESO  compliance and they will ensure that the plant and the equipment, as well as the operating and maintenance procedures, meet legal requirements.
Our Process Safety Engineers at CMSE Consultancy will gather all the relevant information for the preparation of the MAPP document, as training records, your own internal site inspection records, audit reports, operating procedures, risk assessments and they will develop the Major Accident Prevention Policy (MAPP) document.
See more detail in the links below.