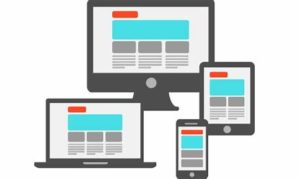 Chris Mee Group provide an  integrated  suite of software solutions designed to enable clients better manage their EHS requirements. From system setup to evaluations and reporting our safety software solutions have been designed with user experience and simplicity in mind – as a result you will see the benefits quickly.
Benefits of Chris Mee Group Safety Software Solutions Include:
cost effective management and  delivery of blended online and classroom EHS training
flexible and customised employee, contractor and visitor  induction programmes
compliant management of EHS training and certification records
efficient risk profiling,  site inspections  and auditing
Managing  Your Training, Induction and Associated Records with Safety Software Solutions
Chris Mee Group offers our clients complete Safety Software Solutions around training records and delivery of online courses and inductions.  Our innovative Learning Management System (LMS) facilitates the following
Our LMS will schedule both classroom and blended online instructor lead training and inductions  easily managing courses, sessions and locations.
We fully host the delivery element of online training and induction content. This content can be either client generated or Chris Mee Group generated or a mix of both.
We manage all training and induction records efficiently. We can record online training, classroom training, blended learning and induction training.
Our system will manage all classroom training and induction  delivery for our clients.

organising training classes
managing instructors
reminding trainees of upcoming courses

Dashboard: Our system will deliver reports to management and staff on their training status.

We issue trainees with a status report on their own training compliance.
We issue managers with a status report on all employees in their company/department.
We create a certification program quickly and easily to validate skill levels
Enquire about Chris Mee Group LMS  Safety Solutions
Effectively Risk Profiling your Workplace with Flexible Digital Auditing Solutions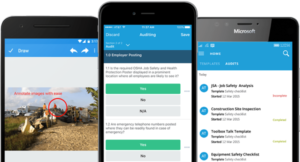 This  software  solution allows you to create digital forms, track improvements, share reports  and communicate faster.  You can create EHS checklists, conduct site inspections on a mobile device and create incident reports which will enable you to better identify any health, safety and environmental hazards. This software solution will empower your workers to be your eyes in the field as it rovides visibility and insights to help raise safety and quality standards. Your EHS team can now better collect consistent data, standardise operations, send reports, identify failed areas and get problems resolved.
Enquire about Chris Mee Group EHS Risk Profiling Solutions
Why Choose the Chris Mee Group Software Safety Solutions?

100% Cloud Ready-to-go
Start your E-learning project in minutes to instantly deliver training to users across your organisation with Chris Mee Group LMS.


Modern User Interface
Chris Mee Group LMS user interface is intuitive and easy to navigate for an unparalleled user experience.


Custom Branding
With Chris Mee Group LMS, you can white-label your learning management system by adding your logo, colour scheme and custom layout and domain.


Scalability
Extend your Chris Mee Group LMS by installing applications and integrating it with your business tools, including your CRM, HR software, web conferencing tools, social media and more.


Storage
No hidden fees or surprises. Your courses, users, content and bandwidth are unlimited with the Chris Mee Group LMS platform.

.
For more Information
Call 1850 315 415, Email info@cmse.ie or Send a Quick Enquiry below.
Enquire about Chris Mee Group Software Safety Solutions