Over the next few weeks, Gary Horgan (CMSE Consultancy Manager at the Chris Mee Group) and his team will outline the path for companies to ensure they are compliant with Part 8 "Explosive Atmospheres at Places of Work" of the Health, Safety & Welfare at Work (General Applications) Regulation 2007 in a series of focussed blogs.
Thankfully, the incidents of explosion in Ireland over the last 40 years is low. However, we cannot be complacent as while the likelihood of an explosion may be low at industrial facilities the consequences can be significant as outlined in the following explosion events.
It is very important that a detailed investigation is carried out into such serious events and lessons are learned by the management of the facilities. The detailed analysis of previous occurrences of accidental explosions unfortunately does not appear to be enough of an influencing factor to reduce the frequency and severity of such events. Despite developments and the substantial number of Directives and Statutory Regulations being in place in the UK, the EU, US, and other countries accidental explosion disasters continue to occur.
Explosion Accidents 2020
In the year to date in 2020 alone, there have been 13 accidental explosions noted globally. The following is a sample of events which resulted in more than 1 fatality:
January: Two explosions and a fire in a petrochemical complex in Tarragona Spain which kill 2 people and injured a further 7.
January: Manufacturing plant explosion litters debris killing two people in Houston, Texas U.S.
June: Gas explosion in Tehran killing 19 people and injuring at least 6 others
An explosion occurred in August 2020 in the city of Beirut in the port area. A massive explosion occurred in a warehouse used to store ammonium nitrate following a fire. The explosion caused widespread damage, killed 200 people, injured 5000 and made 300,000 temporarily homeless. This explosion investigation is still ongoing. The estimated cost of the damage is 10-15 billion dollars.
Explosion Accidents Ireland & UK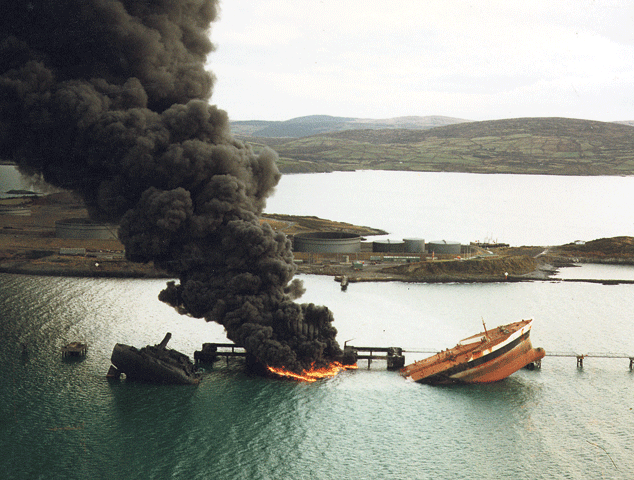 In Ireland this was clearly the case with the Whiddy Island explosion in 1979. The explosion in Bantry Bay killed 50 people, caused extensive damage to the oil terminal, and caused an environmental disaster. The operating companies Gulf and Total pleaded guilty in court and were fined.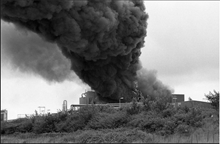 Another explosion that is also regularly referred to in explosion case studies is the Hickson Chemical Plant explosion in Ringaskiddy, Co Cork in 1993. There were no serious injuries, but the plant was extensively damaged. Hickson were prosecuted by the HSA, pleaded guilty and were fined.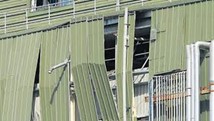 An explosion occurred at the Corden Pharmaceutical plant in Little Island, Co Cork in 2008. The explosion killed one employee, seriously injured another employee, and did extensive damage to the process manufacturing facility. The company subsequently closed the following year with a loss of all 107 jobs. Corden pleaded guilty to four criminal offences under the Safety, Health & Welfare at Work Act including failure to determine the process risks and not implementing the necessary controls to manage the risks.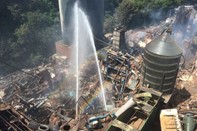 An explosion in Bosley Mill (Wood Treatment Limited) in 2015 killed four employees and destroyed the factory. The director and two managers of the company have been charged with corporate manslaughter by the Crown Prosecution Service under the Health & Safety at Work Act in the UK and are potentially facing jail, a criminal record and a significant fine. There were significant failings in the management of fire and explosion safety at this facility.
Road to Explosion Safety Compliance
We must remember that compliance with Part 8 "Explosive Atmospheres at Places of Work" of the Safety, Health & Welfare at Work (General Applications) Regulations 2007 is the minimum requirement under law to be compliant and avoid prosecution. Many companies will go well beyond this minimum requirement to protect their people, neighbours, facilities, environment, business, and reputation.
At Chris Mee Group, our team of explosion safety consultants can help you navigate this difficult, complex area and provide competent practical support to ensure compliance. We have over 20 years' experience in this area dealing with explosion hazards posed by gas, vapours and dust in a wide range of sectors including; Oil & Gas, Energy/Power Sector, Utilities, Pharmaceuticals, Food & Drinks, Medical Devices & Manufacturing.
In our coming series of process safety blogs, we will outline the practical steps to follow including:
Preparing an Explosion Protection Document (EPD) Click Here to Read
Specific legal requirements – distil the requirements Click Here to Read
What are explosions; gas, vapours & dust Click Here to Read
Explosion physical properties – what do they mean?
Hazardous Area Classification

Useful Standards/Code of Practice/Guidance

Ignition Risk Assessment
Equipment selection in potential explosive environments      
Engineering control measures to prevent and mitigate explosions

Including the effects of good ventilation and dilution effect

Organisational control measures to prevent and mitigate explosions
Monitoring process safety hazards
Useful resources
Additional Information
Useful additional information is also available from one of our close associates; Inburex UK Limited (ATEX Explosion Hazards Limited). Declan Barry prepared a series of 8 Articles on Explosion Safety recently which are a helpful useful guide, refer to their website; www.explosionhazards.co.uk for more information. CMSE Consultancy have worked closely with Inburex on a series of projects in Ireland, Northern Ireland, and Great Britain.
A further good source of information regarding industrial explosions, investigations, case studies and lessons learned is the US Chemical Safety Board – see www.csb.gov