The Problem: Poor H&S Culture With Numerous  Prosecutions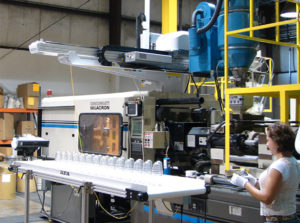 Chris Mee Group was contacted by a large plastics manufacturing facility that had an accident during a refit where a new plastic mould was dropped and damaged.  There were no injuries in this case  but the expensive mould had to be replaced   The  company was as a result now facing enormous  increases in their premiums due not only to this accident but to their overall poor H&S record which included numerous accidents  and seven separate prosecutions.
The Solution: REAL Accident Investigation and Control Project
Chris Mee Group met with the client and recommended a REAL accident investigation not only to determine the root cause and contributory factors of the accident but also to recommend new controls in order to  prevent another recurrence of similar events.  The resulting Safety Management System  would save the company from further avoidable costs in the future, whether in human loss (fatalities or injuries), or financial loss (damage to equipment or raw material or product, etc). The correct implementation of identified  practical corrective measures would also ensure the company would makes direct savings by reductions in insurance premiums.  The accident investigation service from Chris Mee Group included site visits, documentation reviews and interviews of key managers and staff.  Chris Mee Group consultants guided the company through the accident investigation  process in an independent, non-judgmental manner.  The investigation clearly identified some major cultural H&S issues.  Traditionally there had been no changes in procedures or behaviors even after multiple injuries and prosecutions.  The employees were also aware of, but didn't comprehend, the high cost of premiums and poor risk management.  Once the investigation was carried out Chris Mee Group consultants drafted an improvement plan.  This plan clearly indicated the hazards and the controls measures that had to be implemented to minimise risk.  Chris Mee Consultants then worked the client in implementing the plan in a pragmatic and commercially viable way.
The Benefits That Accrued from Working with Chris Mee Group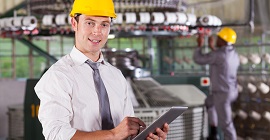 There was a clear buy-in from the General Manager who championed the project which enabled a cultural shift
A compliant safety management system was established
There were no further  occurrences of mould damage accidents
There was  a marked  reduction in similar accidents and incidents
There was a reduction in insurance claims and a substantial reduction in premiums
GM subsequently received bonus and promotion within the group of companies
There was potentially an avoidance to serious injury or loss of life
Safety Management Systems Services Provided By Chris Mee Group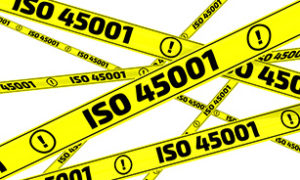 Chris Mee Group is a leading provider of Safety Management Systems in the Irish workplace. We work with many clients to gain OHSAS 18001 and ISO 45001  certification . Our services include initial Gap Analysis and improvement plan, risk assessment standardisation, assisting you in preparation for the pre-audits and certification audits, internal auditor training, maintenance of the certification once it is in place and anything else you need to get and maintain the certification.beneficial from the perspective of potential cost reductions and savings.
For more information on Chris Mee Group accident investigation and process safety services please visit CMSE Consultancy or CMSE Training