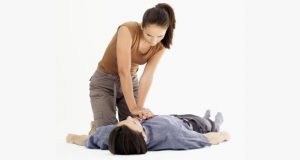 First Aid Responder (FAR refresher) training course
This 2 day first aid refresher training course delivered by Chris Mee Group is PHECC approved.  It is intended for personnel who wish to maintain their certification to be occupational first-aiders in their workplace.  Topics covered in the first aid refresher training course – PHECC programme include: hands-on life-saving first aid techniques; responsibilities of a first-aider, patient approach and contacting the emergency services.
Submit Your Cert
Book Now! €295
make an enquiry
Duration:
2 Day
Participants:
Up to 8 participants
---
Who Is This Course Intended For?
Personnel who wish to maintain the certification to be first aiders in their workplace.
Certification
Pre-Hospital Emergency Care Council (PHECC) First Aid Response Certification
Course Objectives
On completion of this course, participants will be able to:
• Display up-to-date skills related to the delivery of a first aid response
• Be competent with the new developments in First Aid Response
Entry Requirements
There is no specific entry criterion including a minimum age for undertaking the course. However, a course participant should be mature enough to comprehend the knowledge, skills and implications associated with defibrillation and have a maturity to complete assessment to receive certification.
Assessment
MCQ Exam
Practical Skills Assessment required
Learners will work in pairs
.
.
.
First Aid Refresher Training Course PHECC Programme
• Incident Management
• Cardiac Emergencies
• Injury Management
• Burns & Electrical Injuries
• Common Medical Emergencies
• AED and CPR for both adult and child
• Care of Unconscious Patient
• Patient Assessment
Accreditation
On successful completion of this course participants will receive a Pre-Hospital Emergency Care Council (PHECC) First Aid Response Certificate which is valid for 2 years.
PHECC are the regulator for emergency medical services (EMS) in Ireland and their role is to protect the public. The Pre-Hospital Emergency Care Council (PHECC) is an independent statutory agency with responsibility for standards, education and training in the field of pre-hospital emergency care. PHECC also maintain a statutory register of EMS practitioners.
Each course is subject to course booking conditions. Please
contact
our office for further details.
Can't find what you're looking for?