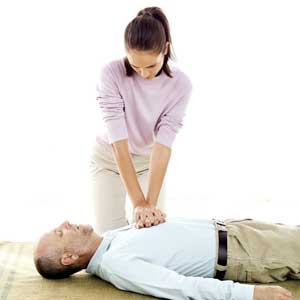 First Aid Responder (FAR) Training Course – PHECC Approved
The Chris Mee Group First Aid Responder (FAR) Training Course is PHECC approved and is a 3 day training course intended for personnel who wish to become certified occupational first aiders in their workplace.  Topics include: First Aid practice; responsibilities of a first-aider; hands-on patient care; contacting the emergency services and much more. See dates and booking links below
Book your course here!
make an enquiry
.
First Aid Responder (FAR) Training Course – PHECC Approved
PHECC FAR Refresher Course. CLICK HERE!
Venue
Date
Online Price
Cork – Little Island
2019 Training Dates 
September 23rd, 24th, 25th
October 7th, 8th, 9th
October 23rd, 24th, 25th
€525 – Book Now
Cork – Radisson Blu, Cork
2019 Training Dates 
October 16th, 17th, 18th
€525 – Book Now
Cork – FRTC, Ringaskiddy
2019 Training Dates 
November 1st, 8th, 15th
€525 – Book Now
Dublin 24 – Ballymount

2019 Training Dates


Be the first to know when we release additional dates for this course.
€525 – Book Now
Duration: 3 Day
Participants: Up to 8 participants
---
Who Is This Course Intended For?
Personnel who wish to become certified first aiders in their workplace.
Certification
First Aid Responder (FAR) Training Course – PHECC Certification
First Aid Responder (FAR) Training Course – PHECC Objectives
On completion of this course, participants will be able to:
• Display skills related to the delivery of a first aid response
• Assist in the recovery of people suffering medical emergencies
• Provide adequate cover before emergency services arrive
• Provide first aid in the workplace amongst other environments
Entry Requirements
There is no specific entry criterion including a minimum age for undertaking the course. However, a course participant should be mature enough to comprehend the knowledge, skills and implications associated with defibrillation and have a maturity to complete assessment to receive certification.
Assessment
MCQ Exam + Skills Assessment (x5)

Course Programme
• Patient Assessment
• Incident Procedures
• Cardiac First Response (CFR) Community
• Common Medical Emergencies
• Injury Management & Shock
• Care of an Unconscious Patient
• Burns & Electrical Injury Care
• Hypothermia & Hyperthermia
• Information management
• Communications
• Well-Being of a First Aid Response
Accreditation
On successful completion of this course participants will receive a Pre-Hospital Emergency Care Council (PHECC) First Aid Responder Certificate which is valid for 2 years.  PHECC are the regulator for emergency medical services (EMS) in Ireland and their role is to protect the public. The Pre-Hospital Emergency Care Council (PHECC) is an independent statutory agency with responsibility for standards, education and training in the field of pre-hospital emergency care. PHECC also maintain a statutory register of EMS practitioners.

Each course is subject to course booking conditions. Please
contact
our office for further details.