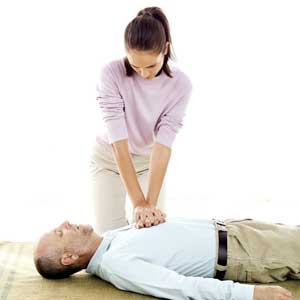 First Aid Responder (FAR) Training Course – PHECC Approved
The Chris Mee Group First Aid Responder (FAR) Training Course is PHECC approved and is a 3 day training course intended for personnel who wish to become certified occupational first aiders in their workplace.  Topics include: First Aid practice; responsibilities of a first-aider; hands-on patient care; contacting the emergency services and much more. See dates and booking links below
Book your course here!
make an enquiry
.
First Aid Responder (FAR) Training Course – PHECC Approved
PHECC FAR Refresher Course. CLICK HERE!
Please Note: 1 Day Practical Assessment is also required
Venue
Date
Online Price
Cork – Little Island
July 20th, 21st, 22nd

August 4th, 5th, 6th

August 17th, 18th, 19th

September 8th, 9th, 10th

September 15th, 16th, 17th

€525 – Book Now
Dublin 24 – Ballymount
Be the first to know when we release additional dates for this course.
€525 – Book Now
REQUIREMENTS – WEBINAR COURSES 

We recommend use of Google Chrome™ 5.0 or newer web browser 

You will require; 
Reliable Internet Access 
Audio (headphones or speakers) 
Microphone 
Webcam  
Please test these prior to commencement of the course. Late joiners to the course will not be allowed access. Chris Mee Group will be unable to provide technical support on the day of the course. We ask all attendees to arrive to the webinar at least 10 minutes before the course begins. 
Duration: 3 Day
Participants: Up to 8 participants
---
Who Is This Course Intended For?
Personnel who wish to become certified first aiders in their workplace.
Certification
First Aid Responder (FAR) Training Course – PHECC Certification
First Aid Responder (FAR) Training Course – PHECC Objectives
On completion of this course, participants will be able to:
• Display skills related to the delivery of a first aid response
• Assist in the recovery of people suffering medical emergencies
• Provide adequate cover before emergency services arrive
• Provide first aid in the workplace amongst other environments
Entry Requirements
There is no specific entry criterion including a minimum age for undertaking the course. However, a course participant should be mature enough to comprehend the knowledge, skills and implications associated with defibrillation and have a maturity to complete assessment to receive certification.
Assessment
MCQ Exam + Skills Assessment (x5)

Course Programme
• Patient Assessment
• Incident Procedures
• Cardiac First Response (CFR) Community
• Common Medical Emergencies
• Injury Management & Shock
• Care of an Unconscious Patient
• Burns & Electrical Injury Care
• Hypothermia & Hyperthermia
• Information management
• Communications
• Well-Being of a First Aid Response
Accreditation
On successful completion of this course participants will receive a Pre-Hospital Emergency Care Council (PHECC) First Aid Responder Certificate which is valid for 2 years.  PHECC are the regulator for emergency medical services (EMS) in Ireland and their role is to protect the public. The Pre-Hospital Emergency Care Council (PHECC) is an independent statutory agency with responsibility for standards, education and training in the field of pre-hospital emergency care. PHECC also maintain a statutory register of EMS practitioners.

Each course is subject to course booking conditions. Please
contact
our office for further details.
Can't find what you're looking for?