Legionella Risk Assessment
Enquire about Legionella Consultancy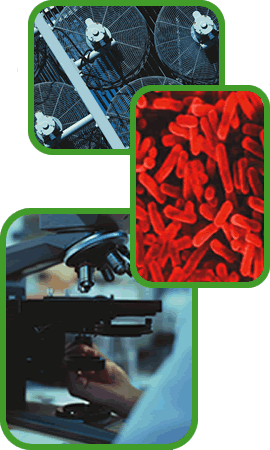 CMSE Consultancy is a leading provider of Legionella Risk Assessments to our clients all over Ireland. Our specialists provide practical advice, training and practical solutions to Legionnaires Disease problems in the workplace.
Exposure to Legionella can be fatal and many deaths have been caused to employees and to people who were exposed to the bacteria while in close proximity to workplaces eg. in hotels, hospitals, etc.
CMSE Consultancy Services
CMSE Consultancy carries out detailed Legionella Risk Assessments that both identify and assess the risk of exposure to Legionella bacteria in your workplace. The assessment will identify the work activities and locations of the exposures and will of course list precisely any necessary precautionary control measures both interim and long term.
The Legionella Risk Assessment includes such specific items as follows:

Identification of the possible sources of Legionella bacteria
Sampling of water systems to assess risk of bacteria
Calculate the risk of potential bacteria contamination
The identification of particular means by which exposure to Legionella bacteria can be prevented
If prevention is not reasonably practicable, the particular means by which the risk from exposure to Legionella bacteria can be controlled.
Applicable Irish Legislation
The Safety, Health and Welfare at Work (Biological Agent) 1994 state the requirements for controlling biological agents. Requirements include:

Risk assessments should be carried out to assess the risk on all hot and cold water systems
Exposure should be prevented where a risk is identified
Implementation of an effective Legionella Control Programme
Adequate training and instruction should be provided with respect to risks and precautions
Did you know that CMSE Consultancy also offer Occupational Noise Assessments? Click here for more information
Sign up to get interesting news and updates delivered to your inbox.