Hygiene, Dust and Indoor Air Quality Services
Enquire about Hygiene, Dust & Indoor Air Quality Consultancy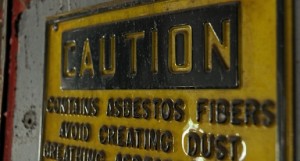 CMSE Consultancy is a leading provider of professional air quality monitoring in workplaces for many years. Our expert hygienists carry out monitoring covering different work locations, activities and conditions. CMSE Consultancy will benchmark your workplace against the current legal exposure limits and industrial best practice.
Occupational Hygiene is the recognition, evaluation and control of factors that may affect the health and well-being of people at work, including chemicals, dust and air quality. The main reason for completing Occupational Hygiene Monitoring is to determine the level of hazardous substances in the work environment.
Relevant Irish Legislation
Under the Safety, Health and Welfare at Work (Chemical Agents) Regulations 2001, employers are obliged to complete a risk assessment when employees are likely to be exposed to hazardous substances at work. Employers are also obliged to implement a programme of technical and organisational measures to reduce this exposure in accordance with the relevant Code of Practice for the Safety, Health and Welfare at Work (Chemical Agents) Regulations 2001 (S.I. No. 619 of 2001).
CMSE Consultancy Services
CMSE Consultancy provide independent professional and practical advice on your duties under this legislation. We pride ourselves on the quality services that we deliver to our clients. Our Occupational Hygienists will identify and assess the risks posed by dust, gas, vapours and chemicals in the workplace in accordance with the legislation.
The services we provide include:

Comprehensive Air Quality (Dust, Gas, Solvent, Vapour) Occupational Monitoring
Samples analysed by a UKAS Accredited Laboratory
Comprehensive Occupational Hygiene Monitoring Report
Occupational Hygiene Consultancy to ensure legislative compliance
Assessment of the effectiveness of current control measures
Making recommendations to reduce exposure
Did you know that CMSE Consultancy also offer Occupational Noise Assessments? Click here for more information
Sign up to get interesting news and updates delivered to your inbox.