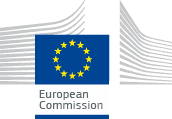 New Free Online Emission Trading Systems (ETS) Course available from November 25th 2015
According to the EU Commission as the need to address climate change becomes increasingly apparent, the need to mitigate greenhouse gas (GHG) emissions has led to a heightened demand for innovative policy tools to deal with the threat of a warming planet. In response, market based mechanisms, and in particular emission trading, are becoming leading tools of choice amongst policy makers around the world.
Carbon Action, part of Chris Mee Group, are delighted to support this initiative.  A project of the European Commission, this course is designed for anyone with an interest in how ETSs work, and may be particularly useful for policy makers and other environmental professionals.
The 22 course units will provide you with a comprehensive education of the theory, design and operational considerations of emission trading systems (ETSs).  You will also be able to devise your own personalised learning path by completing the units that address your topics of interest.
For more information please visit http://www.carbonaction.co.uk/index.php/blog/view/new-free-online-emission-trading-systems-ets-course-available-from-november/