Chris Mee Group were delighted to make a presentation of €7,500 to the Irish Guide Dogs For The Blind, as part of their sponsorship of the Irish Guide Dogs "Finding Their Feet" campaign. The company, headquartered in Little Island, committed to raising the funds in order to cover the annual training costs of a Guide Dog puppy named 'Riley'.
As part of our fundraising efforts, Chris Mee Group organised "Climb Carrauntoohill For Riley" event which took place in June. 100 people took part in climbing Ireland's highest mountain, all in aid of this very worthy cause.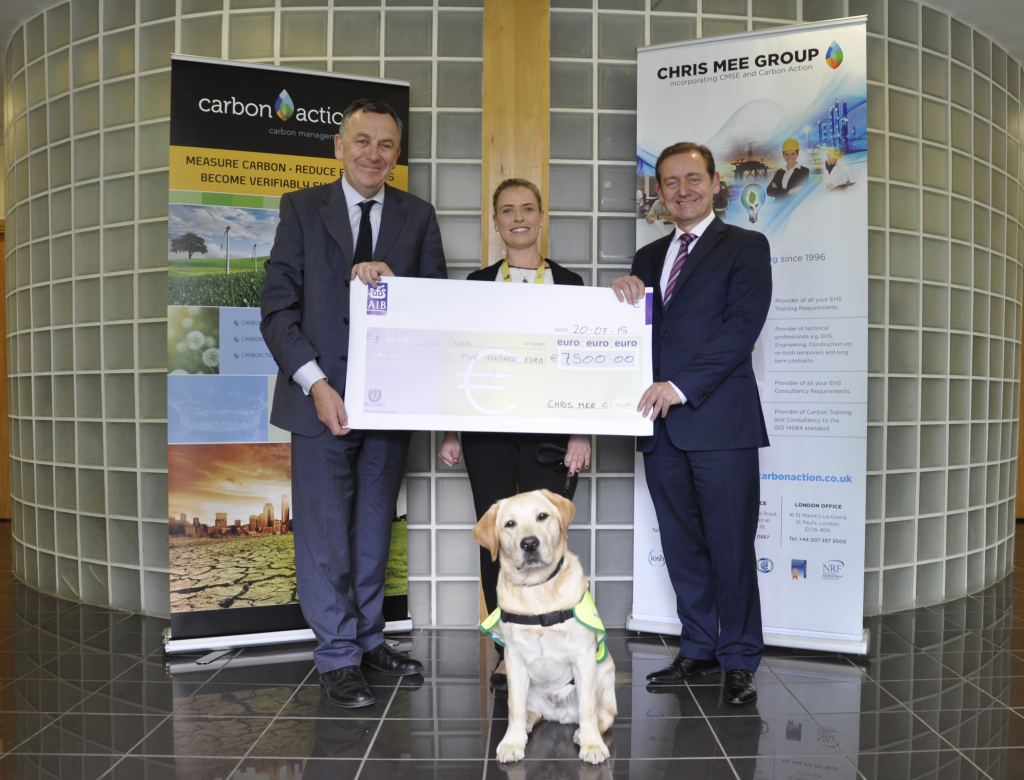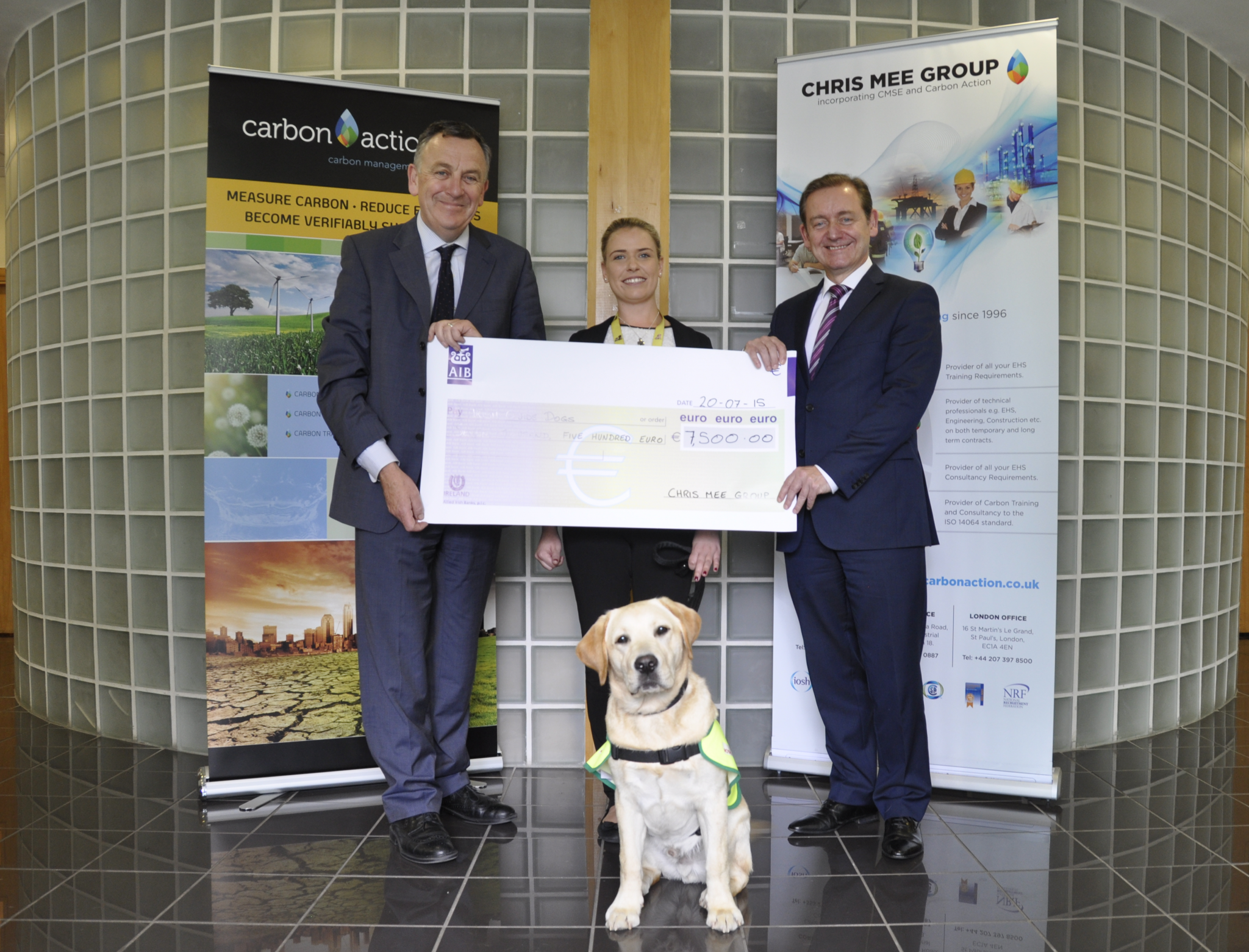 L-R: Padraig Mallon (CEO, Irish Guide Dogs For The Blind), Leona Erangey (Corporate Fundraising Administrator, Irish Guide Dogs For The Blind), Chris Mee (MD, Chris Mee Group), Riley (Guide Dog Puppy In Training)
Commenting on the sponsorship, Chris Mee (Managing Director of Chris Mee Group) stated: "It is a pleasure to be presenting this cheque to the Irish Guide Dogs, who do tremendous work for so many people across the country. It costs €38,000 to train a Guide Dog or Assistance Dog, so it is wonderful to be contributing in some way to Riley's training and development, and hopefully he will go on to change one owner's life in the coming years. I would like to thank all staff at Chris Mee Group, as well as the huge number of clients who took part in our Carrauntoohill Climb and helped to raise these vital funds for the Irish Guide Dogs."
Riley, who is just 8 months old, currently resides with his puppy walker Valerie. He will stay with her until he is old enough to return to the Irish Guide Dogs headquarters on Model Farm Road in Cork to begin training next January. He is full of character and loves his daily walks and his runs on the beach.