Record management is an essential element when it comes to training your employees. Having accurate & efficient record management assists in making your learning management system audit compliant. Defining record management can be vast but capturing and maintaining a foundation for an organisation is crucial. Teams rely on information and data to help them work effectively and to build the knowledge for themselves and the organisation as a whole. Security and GDPR compliance also come into play regarding record management for your LMS. Organisations must ensure the storage of documentation, certification and attendance of employees is secure and easily accessible to platform administration. 
The SAFEWARE Team have compiled a list of benefits of keeping your record management in toe for 2021. 
---
Transport of Dangerous Goods
Collette Dunne, Safety Consultant with CMSE Consultancy discusses the common misunderstandings around what are classed at dangerous goods.
---
Black Friday Deals 2020
This Black Friday, the team at Chris Mee Group are delighted to be able to offer several different black Friday offers
---
Importance of Safety Leadership in the time of COVID-19
While it was unusual to attend the Health and Safety Review Conference online this year, we certainly agreed strongly with the central theme of the event this year – safety leadership is more important than ever.
---
Hydrogen-powered bus takes to streets of Dublin
Over coming weeks as part of the Hydrogen Mobility Ireland (HMI) initiative, the first hydrogen-powered public transport bus will be undergoing trials in Dublin
---
53 safety investigations in the agriculture sector lead to 33% increase in imposed fines!
2019 saw 1,684 inspections and 53 investigations carried out by the Health and Safety Authority (HSA) across the agriculture sector Read More -> 09/11/2020
---
Latest report on out of hospital cardiac arrests published
The annual report from the Out of Hospital Cardiac Arrest Register (OHCAR) for 2019 has been released.
The OHCAR report collects information on the number of and outcomes for people who suffer a cardiac arrest outside of a hospital setting.
---
Public consultation on government's Road Safety Strategy 2021-2030
The Road Safety Authority (RSA) is working alongside stakeholders and key agencies to develop the next government Road Safety Strategy and wish to gain the views of the public and a wide range of interested groups.
---
Ethanol versus Methanol in Hand Sanitiser
Jake Bumpus and Aisling Hegarty, health and safety consultants from the Cork based consultancy team of Chris Mee Group explore the recent surprise recall of a hand sanitiser based on its methanol content.
---
Employee Engagement in the New Remote Working Era.
Covid-19 has completely changed the way we interact and engage with our workforce, 2020 has brought the quickest and greatest changes to the way we work that we have ever seen.
A lot of employees are feeling the strain of remote working. 24/7 access to emails, mobile phones and having their workstations in the next room are leading employees to be on standby mode even after they've clocked off.
---
Health & Safety Review: Top Tips for increased chemical safety awareness.
Chemicals can be confusing and complex. From cleaners for floors, toilets, bleaches, dishwasher tablets or air fresheners, most homes have a lot of different harmful, irritating or possibly corrosive in the cupboards.
This month's Health & Safety Review sets out their top 10 tips for increased chemical safety awareness.
---
Face Masks vs Face Visors. Which is most effective?
Process Safety Engineer, Jake Bumpus & Health & Safety Consultant​ Aisling Hegarty have the lowdown!
---
Feileacain Wave of Light
October is babyloss awareness month. Every year on October 15th, there's a 'wave of light' where buildings get lit up to remember all babies gone too soon at any age or gestation.
On Thursday at 6pm, Chris Mee Group lit up in purple to remember all babies gone too soon. On this occasion, due to current restrictions and government guidelines we were unable on to welcome people to the location but candles were lit on behalf of personnel, company friends and family members who are affected by the loss of a baby.
---
IT Sligo Virtual Careers Fairs 2020
CMSE Recruitment are looking forward to being in virtual attendance at the IT Sligo Careers Fair on Thursday October 22nd.
Book your coaching session through the usual routes.
Odhran & Ciara look forward to "meeting" you there!
---
Chris Mee Group are delighted to continue our collaboration with Pairc Ui Chaoimh for to 20/21 seasons.
---
Machinery Safety Update from Aisling Hegarty, Health & Safety Consultant
As with the rest of society, businesses in Ireland have experienced severe disruption during the COVID-19 pandemic. This was particularly true when the lockdown restrictions were initially implemented last March, which resulted in staff shortages and decreases in production. A likely result of the reduction in operations was that more machinery and equipment were left idle for prolonged periods of time.
---
Latest Workplace Fatalities in 2020
Aisling Hegarty, EHS Consultant based in the Cork office, reflects on the HSA Workplace Fatality figures for 2020.
According to the Health and Safety Authority (HSA) latest Fatal Workplace Injuries figures report, as of September 18th, a total of 39 people have unfortunately been killed in accidents at work during 2020.
---
Ergonomics for an aging workforce
Current statistics point to an 'aging workforce' as a significant developing issue now and for the future.
Unfortunately none of us get any younger and an ERSI report last year (2019), "The Ageing Workforce In Ireland, Working Conditions, Health and Extending Working Lives" defined an 'older worker' as anyone over the age of 55. Meanwhile the Age Discrimination in Employment Act in the USA classifies an 'older worker' as anyone 40 years or older!
---
European Week for Safety and Health at Work 2020
The 2020 European Week for Safety and Health at Work begins Monday October 19th. The theme of the new campaign is "Healthy Workplaces Lighten the Load".
The overall aim is to raise awareness and promote good practice in relation to preventing work-related musculoskeletal disorders (MSDs).
---
Construction Safety Week focus on mental health
CIF to focus on mental health during Construction Safety Week 2020.
Each day of Construction Safety week focuses on a different topic of priority in the sector. Following the publication of the Mental Health in the Construction Sector report, one of the days this year will focus on mental health.
---
Vodafone embeds environmental criteria into its supplier selection process
Vodafone have announced that going forward, 20% of the supplier selection criteria will depend on the companies commitment and performance on environmental issues, alongside diversity, inclusion and health and safety.
---
Johnson & Johnson kicks off trial for one shot Covid-19 vaccine
Johnson & Johnson has announced that they are beginning a 60,000-person study across up to 215 sites in the US, Brazil, Mexico, Peru, Chile, Colombia, South Africa and Argentina.
---
Ireland's throwaway culture generating increasing levels of waste, EPA finds
The latest statistics report from the Environmental Protection Agency (EPA) indicate that Ireland is 'going in wrong direction across a number of indicators, such as falling recycling levels'.
---
EHS Contract roles dominating the Market post COVID-19
The world of work has undergone significant changes in the last number of months due to the pandemic. We're seeing companies shifting suddenly to a completely remote workforce whilst trying to communicate with both customers, clients, staff and potential new hires within the recruitment process.
---
Chris Mee Group team raise €2000 for the Cuanlee Refuge for Abused Women & Children
CMSE Recruiter Ciara O'Dwyer & Chris Mee hand over a cheque for €2000 to Cuanlee Refuge on Kyrl's Quay, Cork following the Chris Mee Group staff Walkathon.
---
Singapore stepping up efforts at mitigation of climate change
Singapore stepping up efforts at mitigation of climate change.
In 2020, Singapore introduced The Carbon Pricing Bill, their first major policy initiative to deal with climate change. The bill means that all facilities producing 25,000 tonnes or more of greenhouse gas emissions per year will have to pay a carbon tax of $5/ tonne of greenhouse gas emissions from 2019 to 2023.
---
Future Work-life Boundary Challenges with Homeworking by Matthew Culloty, Ergonomic & Safety Consultant at Chris Mee Group
Whatever future equilibrium is established, home workers and companies will need to consider how the work/life boundary can be established. The tools and guidance for good posture and productivity must be available, such as a chair, monitors etc., however the 'where' these items are set-up can be equally as important.
---
Explosion in Lebanon's Capital City – What we know about the Beirut blast
A huge explosion rumbled through the Lebanese capital on Tuesday evening 4th of August 2020. The blast left thousands of people injured and at least 135 people dead. Here is what we know so far about the explosion.
At this very early stage the cause of the explosion looks to have been the detonation of 2,700 tonnes of Ammonium Nitrate – a Class 5.1 dangerous good. It is usually a stable compound but if unmanaged can detonate even without a direct ignition source.
---
There is certainly some confusion around how best to practically implement the government guidance outlined in the 'Return to Work Safely Protocol'. This article answers some of the most Frequently Asked Questions that we have received.
---
New Business Continuity Voucher goes live.
On the 8th of April, the government launched a number of business supports to help companies through the COVID-19 pandemic.
---
The Importance of Fire Doors
Fire safety has been particularly topical in recent years with the post boom legacy of bad construction practice coming to light here in Ireland and the terrible Grenfell Tower fire in the UK that resulted in 72 fatalities.
---
Matt Culloty, Ergonomist and Safety Consultant, outlines the growing recognition prolonged postures as a Musculoskeletal hazard.
Muscle fatigue results when a muscle group can no longer sustain the force required for an activity (noting that work done = force x distance). It is easy to understand the link when we go for a run or do manual labour and see how our body is 'working'.
---
CMSE Training Launch New IOSH Temporary Works Coordination Course
This course is intended for those who will be involved at the Project Supervisor Construction Stage or anyone who wishes to get an appreciation of the role and its function.
---
CMSE Training Launch New Lead Worker Representative Course
The CMSE Training, COVID-19 Workers Representative Online course is designed to provide you with the skills and knowledge to undertake your role as a COVID-19 Lead Worker Representative in the workplace.
---
Chris Mee Group are racing for the Cuanlee Women's Refuge!
The social distancing requirements in place to combat the spread of the COVID-19 virus have changed everything, including the spring fundraising landscape – But we're making it work!
---
Blockchain Technology Is Boosting Renewable Energy Market
Blockchain technology has promised to help boost the greater use of renewable energy sources due to the fact it is able to trace the production of green sustainable energy.
---
US FDA Temporarily Lowers Hand Sanitizer Purity Requirements
The US FDA (Food and Drug Administration) announced in recent days that it would be relaxing regulations on impurities in alcohol-based hand sanitizer.
---
Ireland's biggest local authority zero emissions vehicle fleet saves money & emissions!
Cork City Council has recently replaced 76 diesel and petrol vans and cars, with electric vehicles, creating Ireland's biggest local authority zero emissions fleet. Read More–>08/06/2020
---
June 5th – 2020 World Environment Day
Hosted on June 5th every year since 1974, World Environment Day is the most renowned day of the year for environmental action. A day that offers a global platform for inspiring positive change. A day when celebrities and regular citizens focus efforts and time into pressing environmental issues. A day when governments are engaged!
---
May is International Mental Health month but Mental health issues must be cared for year round.
Much has been spoken about Workplace mental health in recent times with many initiatives and supports services being introduced to address the issue. Employers have a responsibility to take all reasonable steps to ensure the health, safety and well being of their employees. Never has this been more prevalent than at this time where people are thrown into (at best) a remote working situation.
---
Check in with CMSE Recruitment
We've had a lot of questions and quiries about how Government's public health restrictions are affecting Recruitment and Placement services at CMSE Recruitment.
CMSE Recruitment specialist Ciara O'Dwyer answers some of our questions about the current EHS Recruitment market.
---

Greenhouse gas emissions from Irish power generation and industrial companies fell by 8.7% last year
According to a report from the Environmental Protection Agency (EPA), 2019 saw emissions from Irish power generation and industrial companies fall by 1.3 million tonnes – 8.7%. Across Europe a decrease of approximately 8.9 % was noted.
---
COVID-19 Brings Largest Emissions fall in 75 years!
Scientists claim that 2020 could see the largest drop in global Carbon dioxide emissions since World War II.
With commuters being urged to stay at home and economies in a virtual standstill, the air quality in cities has also improved.
Dr Clare Noone, climate scientist at NUI Galway notes how the air we breathe has a significant impact on our health and how the and how the importance has been highlighted through the current crisis.
---
What's Happening at CMSE Training?
CMSE Training has been operating for over 22 years. While the Covid-19 pandemic does mean that we are not currently delivering face to face training at our facilities or at client locations, it doesn't mean that CMSE Training can't assist you and your team with your Training needs.
We are lucky that over the years we have embraced technology and the use of advanced software solutions. We even have our own Learning Management System named SAFEWARE.
---
In numbers: The public's attitudes to plastics recycling and plastic-free packaging
The launch of a new public awareness campaign, which focuses on the recyclability and reusability of plastic packaging, has led to the exploration of key behavioural barriers hindering a potentially rounded economy for the material.
---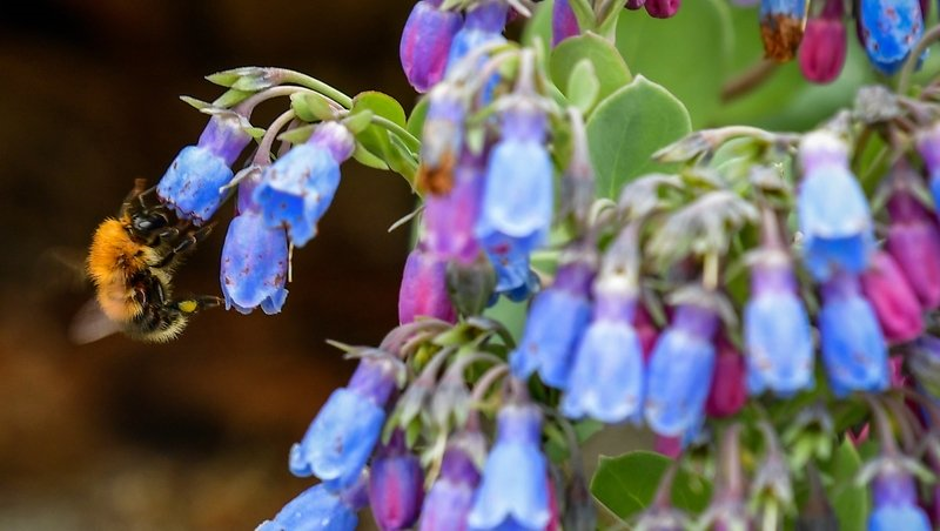 Imperial College London finds Baby bee brains develop abnormally when exposed to pesticide
Researchers from the Imperial College London, lead by Dr Richard Gill, from the department of life sciences have found that residues of imidacloprid insecticide in flowers and plants can cause permanent brain damage in baby bumblebees.
---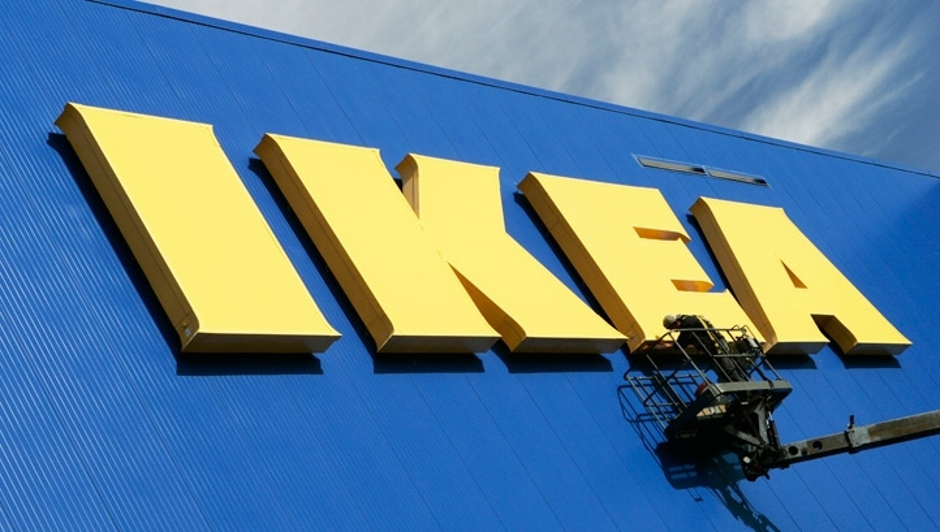 'A climate first': Ikea slashes global emissions as business growth continues
Ikea's latest sustainability report reveals that while sales grew by 6.5% during the 2019 fiscal year, their global carbon footprint across all scopes decreased 4.3%.
---

New Classification for Titanium Dioxide Via Inhalation Published by the European Commission
The European Commission published a regulation on February 18th classifying titanium dioxide (TiO2) which contains greater than 1% respirable dust content by inhalation as a Category 2 [Animal] Carcinogen. Enforcement of new labelling requirements will commence after Sept. 9, 2021.
---
UCC named #1 for the world's best universities for recycling and sustainability.
Times Higher Education has ranked universities around the world on how they are committing to some of the United Nations' Sustainable Development Goals (SDGs). SDG No 12 looks at responsible consumption and production.
Based on the analysis of everything from research to recycling, University College Cork (UCC) was named as top university for recycling and sustainability.
UCC was the first recipient of a Green Flag from the Foundation for Environmental Education. Students at University College Cork (UCC), set up a Green Campus programme to improve recycling facilities and address waste management around the grounds in 2007.
---

Mental Health In the Workplace
Recent reports and surveys have highlighted the extent of mental health issues present in the workplace environment. Indeed reports also suggest that mental health issues are resulting in an increase in absenteeism and in many instances the cause of the absenteeism is being misrepresented as something else.
---

Massive drop in cars imported to Ireland from UK due to new emissions levy
A new report published by Car Data Experts MotorCheck.ie found a 25.7% decrease in cars imported into Ireland from the UK in January 2020 in comparison to the same period in 2019.6,769 cars were imported into Ireland from the UK in January 2020, 2,354 fewer than the 9,114 from the year before.
---

The Coronavirus – Should We Be Worried?
With the world in the grip of the Coronavirus (2019-nCoV) epidemic, it's never been more important to ensure that your level of Infection Control knowledge is up to date.
The Coronavirus that we're hearing about on the news is from a large family of viruses which is common in many different species of animals, including camels, cattle, cats, and bats.
---

Get Brexit Ready, The HSA's advice to
Irish companies sourcing chemicals in the UK
Although the terms of the UK's Brexit deal may not yet have been finalised, the anticipated implications for Ireland and Irish companies are significant.
Do you or your company rely on UK based import or export of chemical substances as part of your supply chain?
---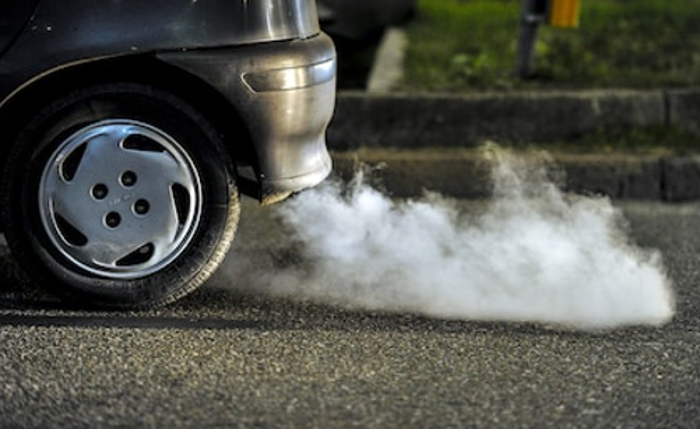 What An Environmental Expert Has to Say About the Proposed Climate Action Amendment Bill
Banning the registration of new fossil fuel cars from 2030 and stopping the NCTs on all fossil fuel cars from 2045 are some of the ways that the Climate Action Amendment Bill 2019 aims to deliver a radical reduction in Irish greenhouse gas emissions. However, we must ask the question, are electric vehicles really the more eco-friendly option?
---

Ireland's first electric bus takes to the road!
Ireland's first fully-electric Volvo shuttle bus will be operating an efficient and environmentally friendly 8km route between the Crowne Plaza Hotel, Holiday Inn Express and Dublin airport.
The bus is expected to run seven days a week and cover an average annual mileage of around 88,000km.
---
First Increase in Work-related Deaths in Ireland Since 2015
Provisional statistics issued by the Health and Safety Authority (HSA) reveal an 18% increase in fatalities from work related accidents in 2019 with 46 people losing their lives. The figures show;
– The majority of deaths (44) were men compared to two females – both non-workers.
– Six of the fatalities occurred with people under 35 years old, including three children.
---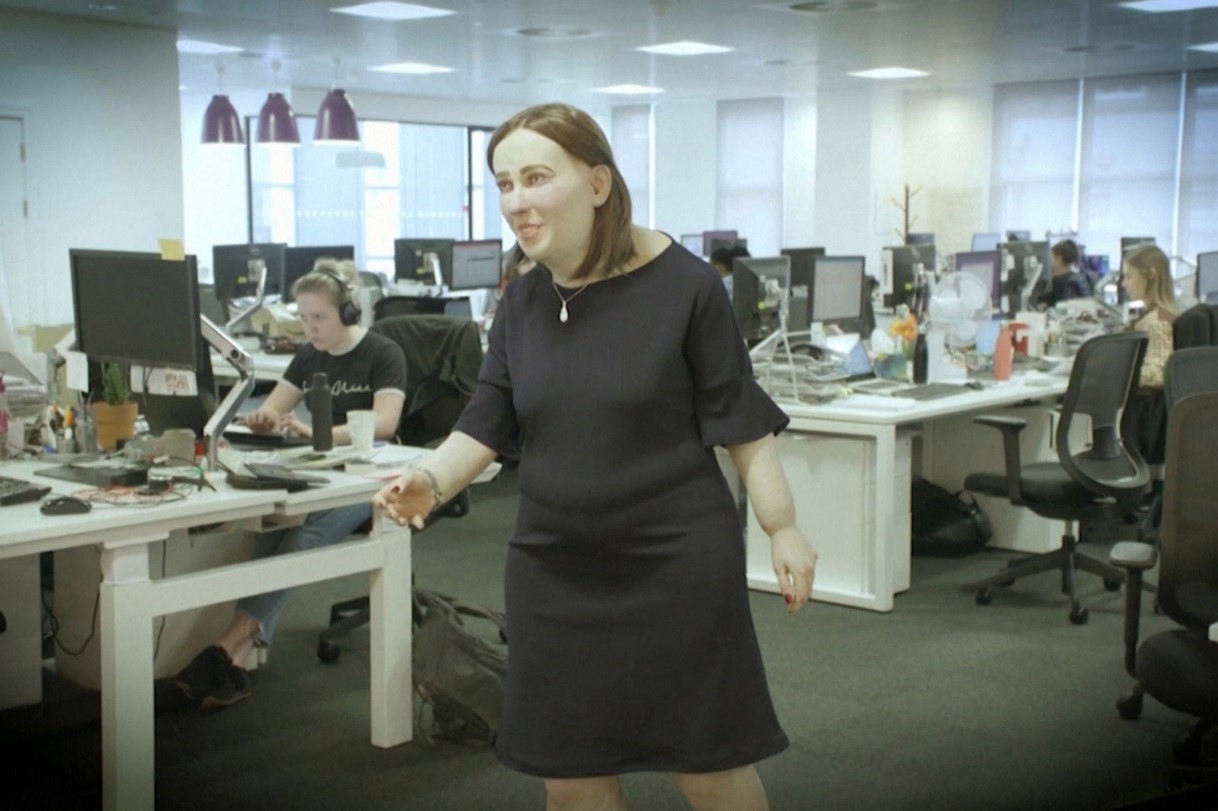 With Pale Skin, Red Eyes, Are We All Destined To Become Vampires like Emma?
So we've all read about "Emma". The creepy, life-sized "Colleague of The Future" is a warning from a team of health experts led by behavioural futurist William Higham about what office life is doing to us. Office Equipment Company Fellowes commissioned the "The Work Colleague of The Future," report and had experts analyse survey data submitted by over 3,000 office workers in France, Germany, and the U.K. to determine the health effects that we as humans will see if workplace behaviours continue.
---

Recruitment Industry Awards 2019
CMSE Recruitment shortlisted at the NRF Recruitment Industry Awards 2019 held at the Shelbourne Hotel Dublin. The NRF awards are designed to recognise and reward excellence in recruitment in Ireland.
As CMSE Recruitment focuses exclusively on Environmental Health & Safety Jobs we were delighted to have made the shortlist for the "Best in Practice for a Specialism" award (sponsored by cloudcall). This award is for agencies who are excelling in a specific area such as Legal, Media, Aviation, Events, etc..
---
Are Electric Vehicles Really The More Eco-Friendly Option?
When an electric vehicle is running on electricity, it emits no tailpipe (also known as direct) emissions. When evaluated on that factor alone, EVs are more eco-friendly than conventional gasoline-powered vehicles on the market today.
However, when evaluating the eco-friendliness of an electric vehicle, we also need to take the well to wheel emissions into account.
---
International Stress Awareness Week – 4th – 8th November
November 4th to 8th is International Stress Awareness Week. Identifying and reducing workplace stress and mental health problems are very important both for organisations as well as individuals
Did you know that work-related stress is a leading causes of physical and mental illness worldwide?
---

Dublin Air Quality Links to Asthma-related Illnesses and Heart Trouble
The unpublished HSE EPA Air Quality in Ireland 2018 findings were presented at an October Environmental Protection agency conference but have not yet been made public. The report show that poor air quality in Dublin leads to increased hospital admissions for asthma-related illnesses and heart issues.
Cardiovascular diseases, respiratory conditions and illnesses, breathing problems and impacts on the reproductive system are all noted as health impacts of air pollution.
---
Ireland receives go ahead from EU Commission to introduce Microbead ban bill.
Clearance for the restriction on microbeads contained in the Microbeads (Prohibition) Bill 2019 was last night announced by Minister Eoghan Murphy.Further consideration of the bill will be facilitated in the Dáil at committee stage.
What will the ban effect?
---

"Be a Teapot not a Pressure Cooker" Mental Health Courses
To launch the new CMSE Training suite of mental health awareness courses, the team gathered for a Lunch And Learn session titled 'Mind Does Matter'. This session focused on common mental health symptoms, the importance of resilience and also mindfulness.
Our new suite of courses has an option for every member of staff, HR and management. The courses vary in duration and depth depending on the individual or teams requirements.
The one day Supporting Employees in Mental Distress/Ill Health course is aimed towards Line Managers, Supervisors, Human Resources professionals.
---
9 Common Dangers Putting You at Risk of Carbon Monoxide Poisoning
Since Carbon monoxide can't be seen or smelled, it is extremely important to the right precautions to prevent this highly dangerous gas affect your family. CMSE Consultancy Manager Darren O'Keeffe recently sat down with TheJournal.ie to discuss the ways to avoid them.
---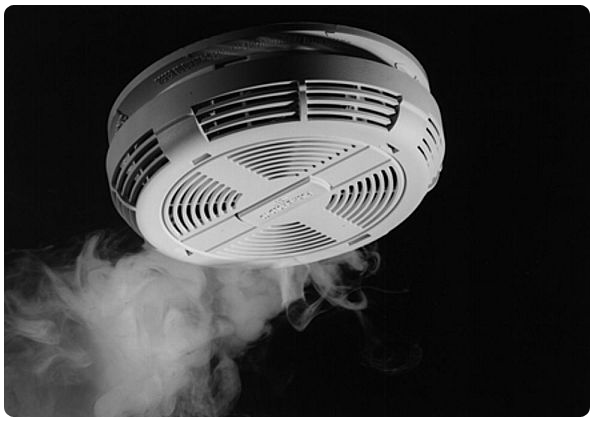 Fire Safety Week 2019
7th – 14th October is Fire Safety Week and a prime time for all of us to get evaluate what we can do to keep our homes, families and workplaces safe from fire.
The first National Fire Prevention Week took place in 1925 in memory of those who lost their lives in the Great Chicago Fire of 1871 and has been observed each year since around the globe.
---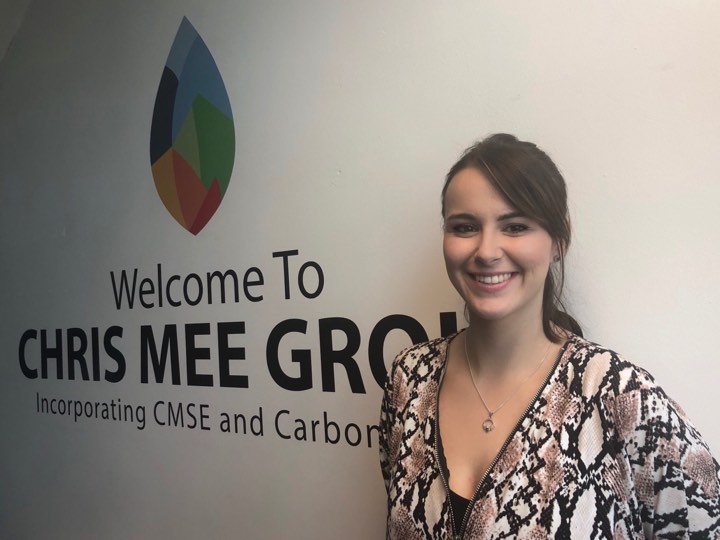 New Hire Announcement
We at Chris Mee Group would very much like to welcome Ciara O'Dwyer to the CMSE Recruitment team based in Little Island.In her previous roles, Ciara has shown herself to be an expert recruiter, known for her energetic and cooperative attitude as well as her excellent judgement skills when it comes to finding the best candidate for each role.
---
A long way to go in the fight against vehicular workplace fatalities.
According to new figures released by the Health and Safety Authority (HSA), Vehicles are the leading cause of fatalities in Irish workplaces.2018 saw 39 work-related deaths reported to the HSA. This represents both a 20% decrease on 2017 figures and the lowest recorded death rate since the HSA was established in 1989. The 2018 figures show that 43.5% of all workplace fatalities in 2018 were caused by vehicles including tractors, forklifts, cars & refuse trucks.
……………………………………………………………….Read More–> 10/09/2019
---

Ireland confirmed as having the third highest emissions of greenhouse gases per capita in the EU
The Environmental Indicators Ireland CSO report released this week shows that in 2017 Ireland generated 60.7 million tonnes of greenhouse gas, working out at 13.3 tonnes per capita of CO2 equivalent
---
EPA Publish 2017 Data on The National Pollutant and Transfer Register
New 2017 data published by The Environmental Protection Agency (EPA) on Ireland's national pollutant and transfer register reveals a 69% decrease in emissions of harmful refrigerant gas in Ireland.
What is the national pollutant and transfer register?
The national pollutant and transfer register is a public register of pollutant releases and waste transfers from large industrial activities across Ireland. The register covers 91 pollutants from 417 large industrial facilities
---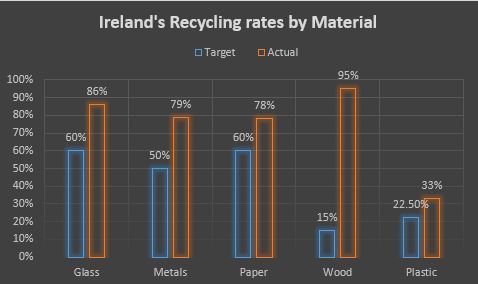 Ireland is a lead performer in Europe for recycling. Targets surpassed for the 21st consecutive year!
The European Commission's recycling and recovery targets have were surpassed again in 2018 according to Repak. Ireland's overall recycling rate for all materials is 68% which is 13% above the EU target.
---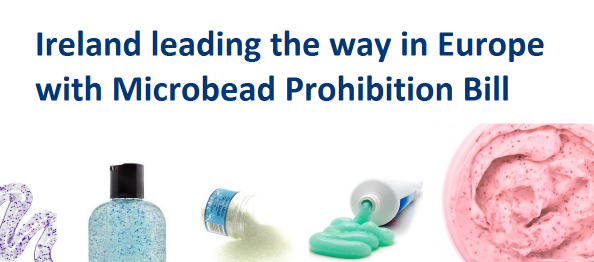 Ireland leading the way in Europe with Microbead Prohibition Bill
A new Microbeads Prohibition Bill is at committee stage in the Dáil, where the amendment will be debated. The bill will restrict the sale, supply, or manufacturing of products which rinse down the drain, such as shower gels and scrubs. While Ireland is not the first European country to ban these products, Ireland will be the first to include household cleaning items that can also be washed down the drain. Products that are made to be worn-on and not washed off are not affected by the Bill.
---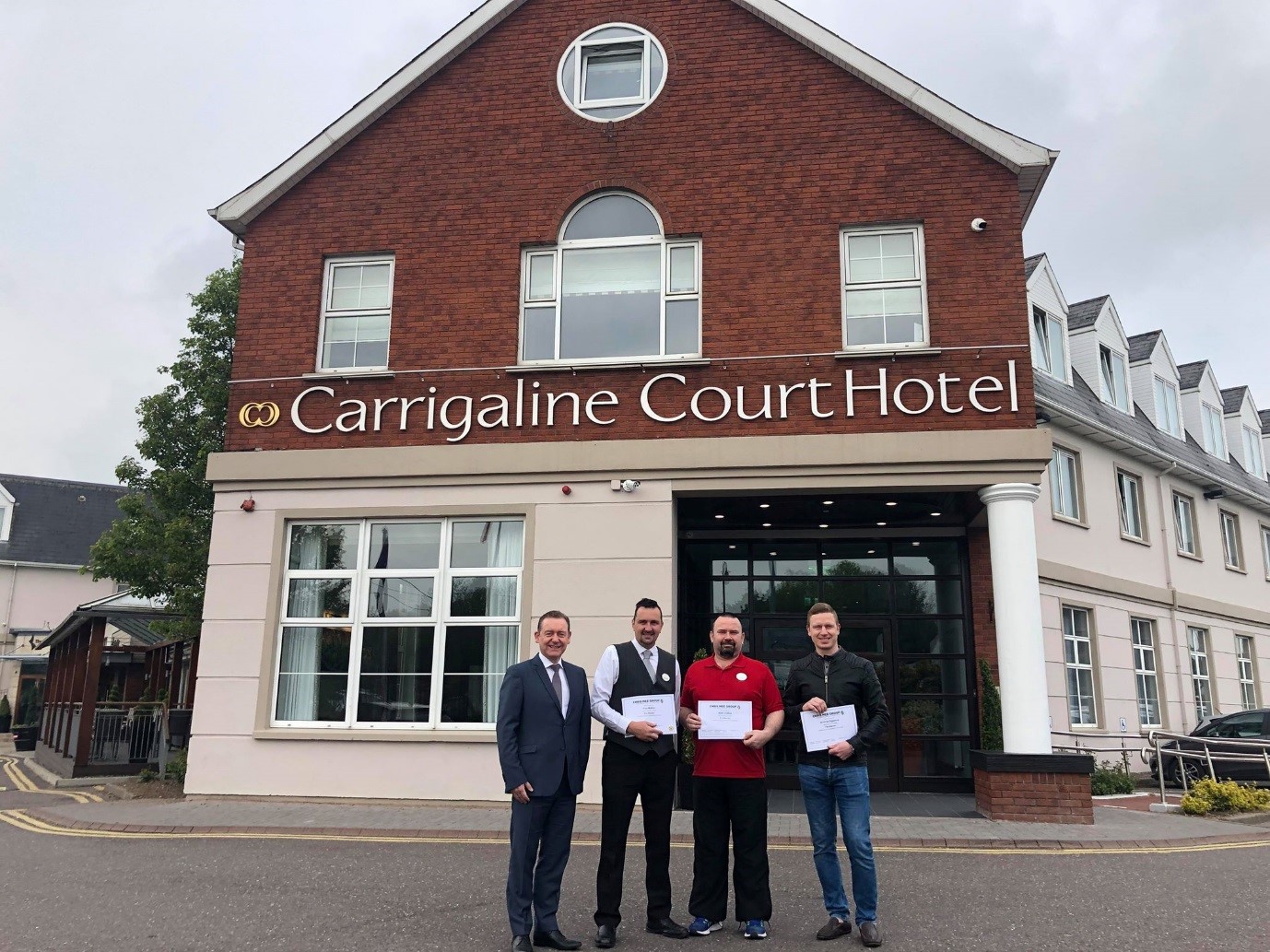 Chris Mee Presents Employees of Carrigaline Court Hotel with Fire Warden Certificates
Chris Mee presents some of the team at Carrigaline Court Hotel Fire Warden certificates. They employees recently completed this training with CMSE Training, part of Chris Mee Group.
Fire safety training is essential in keeping the hotel staff, patrons and premises safe. By legislation, employers are required to prepare and revise adequate emergency plans and procedures. As well as such, the requirements specify that necessary measures for firefighting and the evacuation of the workplace are to be undertaken.
---
New Hire Announcement
Chris Mee Group welcomed John to the Dublin based Business Development team in April 2019.
In John's previous roles within the food industry he has developed a large portfolio of new clients across Europe, resulting in substantial growth for both businesses through delivering an exceptional standard of care and service. John holds an Honours Degree in Renewable Energy and has successfully managed the Origin Green Plan for his previous employer gaining valuable certification in 2018.
From working first hand within the food industry John has seen the significance Health & Safety plays and he looks forward to assisting companies create safer working environments through Chris Mee Group's range of services.
---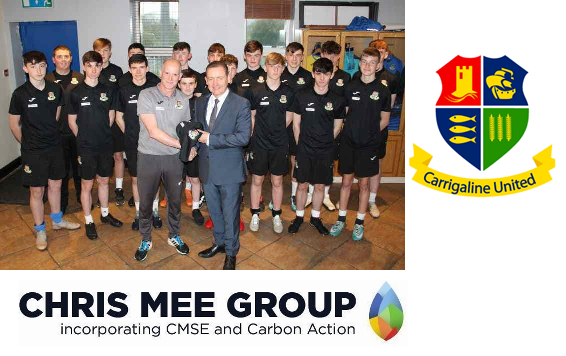 Chris Mee Celebrates the Achievements of the Under 16 Carrigaline United Premier Soccer Team
Chris Mee celebrates the achievements of the Under 16 Carrigaline United premier soccer team who recently travelled to compete in the Costa Daurada Cup, Easter tournament in Salou.
Under the guidance of Coach Martin Giltinan, the team did the club proud by reaching the tournament semi-final. Chris Mee Group were delighted to have sponsored the team jerseys for this tournament.
………………………………………………………13/05/2019–>Read More
---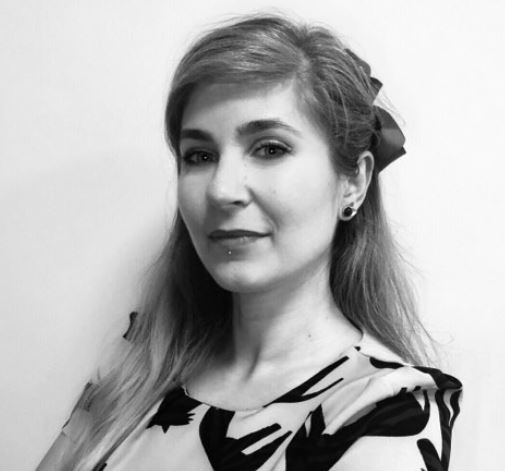 New Hire Announcement
We at Chris Mee Group are delighted to welcome Ruxandra Fanning to our Little Island based CMSE Recruitment team.
Ruxandra joined the Chris Mee Group in 2019 as Recruitment Specialist. In her previous roles, Ruxandra established and managed high performing remote recruitment teams and was responsible for the expansion of the internal Recruitment team.
Ruxandra has international experience in the field of software localization, translation and transcreation which she utilised for clients including Apple.
---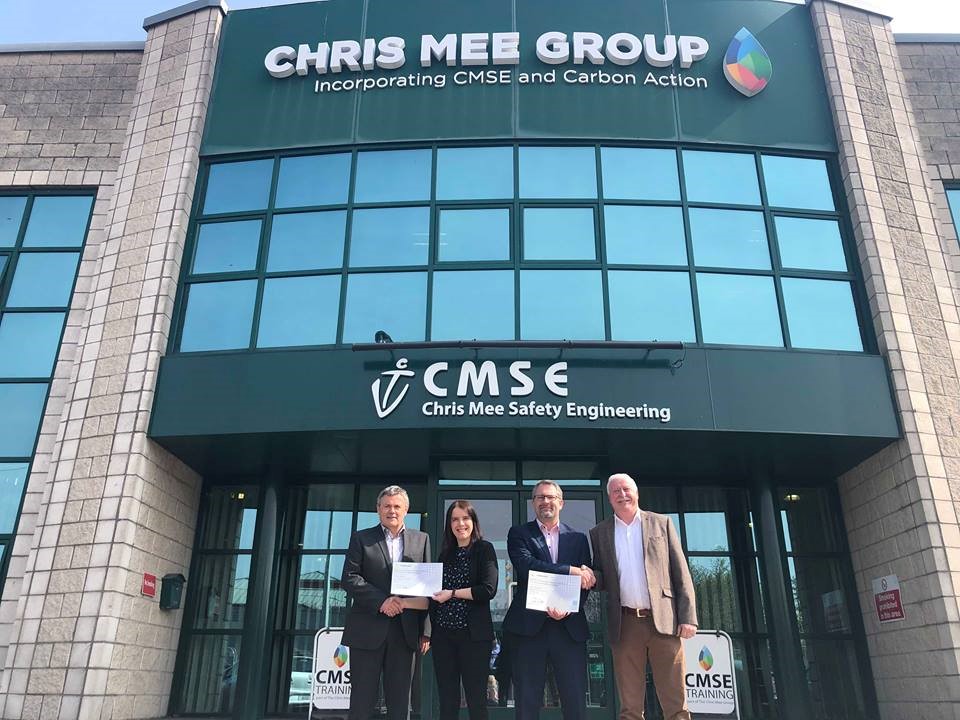 Chris Mee Group trainees receive outstanding NEBOSH results!
Eimear Lawton (Production Manager) and Mark Mc Mahon (HR Manager) of TINE Ireland Ltd receive their NEBOSH International General Certificates in Occupational Health & Safety from Ken Long (Training Manager) and Greg Quinn (Senior Training Consultant) at the Chris Mee Group, Little Island Head Quarters.
Having successfully completed this 10 day course Eimear & Mark now have a broad understanding and knowledge of health & safety principles and practice.
---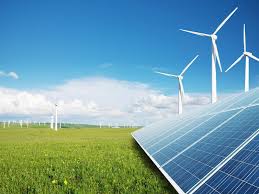 Government commits to generating 70% of its electricity from renewable sources by 2030
Minister of Communications, Climate Action and Environment, Richard Bruton, announces the Government's commitment to increasing the amount of electricity generated from renewable sources from 30% to 70% by 2030. Whilst speaking at the Fine Gael National Conference in Wexford this past weekend, Bruton noted to reporters that the commitment will require "significant changes" and the introduction of new legislation. He went on to say "We will have to strengthen our network."
---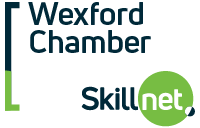 Save 25% on Your NEBOSH Certificate in Environmental Management with CMSE Training and Wexford Chamber Skillnet
Save 25% on Your NEBOSH Certificate in Environmental Management with CMSE Training and Wexford Chamber Skillnet
NEBOSH Certificate in Environmental Management
---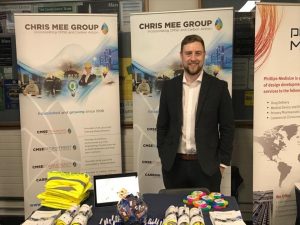 Attention Environmental and Health & Safety Graduates!
The team from CMSE Recruitment recently attended and exhibited at the 2019 IT Sligo Postgraduate Study and Job Fair.The CMSE Recruitment team were on the lookout for health and safety and environmental graduates who are interested in working in contract and permanent consultancy roles around the country and abroad. With over 20 years' experience in recruiting & supplying EHS professionals across industries, CMSE Recruitment is an ideal partner for students at completing courses such as Bachelor of Science in Environmental Science and Bachelor of Science in Occupational Safety and Health at IT Sligo.
---

Carbon Calculator – How Accurate Can They Be?
Planning to use a Carbon Footprint Calculator to measure your emissions? You can just fill in a questionnaire on one of the many Carbon Footprint Calculators available online.. Easy, right? WRONG. There's much more to take into account.
How accurate is, or can a Carbon Footprint Calculator be?
To put in to perspective – If you want to get a Real idea of your Carbon Footprint you will have to take so many things into account.
---
Navigating the Road To Safety – 2019 IOSH Southern District Conference
Today, the team from Chris Mee Group are attending and exhibiting at the 2019 IOSH Southern District Conference held at the Rochestown Park Hotel, Cork.
The theme of the conference is "Navigating the road to safety". The way that we work has changed drastically in the past decade due to technical advances. At today's conference these changes, subsequent new challenges and the realities of current safety practices will be discussed.
---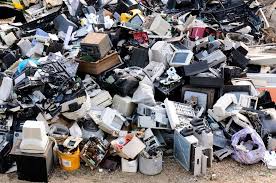 E-waste –

The Fastest growing waste stream on the planet
Each Year almost 50 million tonnes (and €55 billion) of e-waste is produced globally. This is made up of smartphones, computers, household appliances and more. Despite containing billions of dollars' worth of reusable materials such as metals and rare earth elements, currently only 20% of electronics are being recycled.
---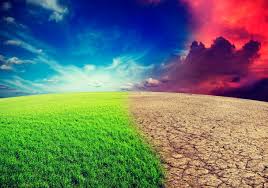 Carbon Action Hosts a Master Class at Climate Change and Ecological Protection Initiative, Singapore.
Environmental Director at Carbon Action, Fergal Mee recently delivered the second GHG (Greenhouse Gas) Masterclass in Singapore.Over a five day period, attendees from Singapore, Malaysia, Hong Kong and India participated in training organised in conjunction with our Singaporean partners Sustinere Pte Ltd..
---
Chris Mee Group "Let's Get Green Together" initiative a great success!!
In March 2018 Chris Mee Group kicked off our ISO 14001 Environmental initiative. These actions have been headed by Sarah Ward, Quality Systems Specialist at the Little Island Cork, HQ and Karen Cummins, Consultant and Trainer at the Chris Mee Group Dublin facility.
The aim of this initiative was to reduce paper Usage in 2018. To do so, all employees ensured that their Printer Default Settings were set to Black and White and Double Sided printing. Progress was tracked on a quarterly basis by monitoring the paper orders made in that time.
---

L

owest number of workplace fatalities on HSA records for 2018.

A total of 37 people were killed in accidents at work in 2018 compared to 48 fatalities in 2017. This number represents the lowest number since HSA records began in 1989, with a rate of 1.6 deaths per 100,000 low-paid workers, a reduction of 75% on 1991 figures.

Though the sector that employs just 6% of the workforce, Agriculture constituted 41% of total workplace fatalities for 2018
---
Carbon Action to Footprint as part of GHG Initiative in Lagos
Carbon Action, part of the Chris Mee Group made a presentation this week to the Lagos Greenhouse Gas Inventory (L-GHGI) Project stakeholder group in Lagos, Nigeria. The stakeholder group was comprised of government departments, NGO's and major industrial companies operating in Nigeria. The meeting was hosted by the Climate Change and Ecological Protection Initiative, CCEPI.
---
Chris Mee Group present Irish Guide Dogs for the Blind with a Christmas Gift
We recently visited The Irish Guide Dogs Headquarters and Training Centre at the Model Farm Road, Cork.
……………………………………………….The Irish Guide Dogs is dedicated to assisting those with vision impairments and the families of children with autism to achieve ……………………………… ………………improved mobility, to leadbetter lives and to become more independent.
---

Chris Mee Group present Field of Dreams (Down Sydrome Cork) with Christmas Gift
We recently visited the 3 acre Down Syndrome Cork, Field of Dreams site in Curraheen. Where we met with Debbie Kelleher, Manager and Care Coordinator and Nicky Green, Horticulturalist who gave us a tour of the grounds and a background to the Charity.
The Field of Dreams is a social farming program, with a training room, commercial grade kitchen with accompanying cafe, 2 polytunnels, market garden, sensory garden, remembrance garden, orchard, covered courtyard, recreational areas and a fruit garden which is currently under construction.
…………………………………………….04/12/2018 –>Read More
---

Taoiseach admits Ireland to drastically miss EU emission targets for 2020
Ireland is faced with paying hundreds of millions of euro in EU imposed fines or purchasing carbon credits as the country is likely to fail in its 2020 EU carbon emission reduction targets to reduce emissions by 20%.
Speaking at the Dáil, Taoiseach Leo Varadkar declares that the real reduction will be nearer to 1% in 2020 but he hopes that 2030 targets will be met. Going on to say "I am determined that we should do so for renewable energy and CO2 emissions."
…………………………………………….22/11/2018 –> Read More
---
Construction Safety Week 2018 – Our Events and Special Offers!
Chris Mee Group are delighted to have partnered with Portwest, Charles Hughes Ltd and BAM Construction for a Construction Safety week workshop at the Bolands Mill / Google site in Dublin. The topic of the October 26th workshop was "Working at Height Safety".
---

NISO Conference 2018
The 55th Annual NISO Health and Safety Conference was hosted by NISO South Region in Killarney on the 12th of October. MC for the conference was Chairperson of the NISO South Region and Senior Safety Consultant at Chris Mee Group Sean O'Shaughnessy.
---

New Hire Announcement
We at Chris Mee Group are delighted to welcome Valerie Foster to our Little Island based team.
Valerie first came to Chris Mee Group in early 2018 to complete a six month Business and Marketing internship as part of her placement for MSc Management and Marketing in UCC.
Throughout this time with us, Valerie showed herself to be a highly dedicated, passionate and hard-working individual.
---
Top 5 Industry Sectors for Work-Related Illness Leave
Minister Pat Breen recently launched research findings completed by the ESRI and the HSA identifying the top 5 sectors with persistently high risks for work-related injuries and illness. The research tracks experiences over the period 2001 to 2014 using nationally representative surveys of the workforce collected by the CSO.
---
Fergal Mee to Speak at "EU ETS Reform, Emissions Trading and Brexit"
Fergal Mee, Environmental Director of Chris Mee Group will partake in a panel discussion at the upcoming EU ETS Reform, Emissions Trading and Brexit workshop at Wynn's Hotel Dublin 1. The May 1st workshop is hosted in partnership with Cork University Business School and the Environmental Research Institute (UCC) and the Environmental Research Institute (EPA).
---

ISO 45001 to Aligns Workplace Safety Efforts across the Globe!
Global standards organisation ISO along with support from the American Society of Safety Engineers (ASSE) has approved a measure which is aiming to improve workplace safety and reduce risk across the Globe.
According to ASSE, with 2.8million workplace fatalities globally per year, this voluntary consensus standard provides a framework for businesses that can increase employee safety, reduce workplace risks and improve business outcomes worldwide.
---
ISO 45001 to Aligns Workplace Safety Efforts across the Globe!
Global standards organisation ISO along with support from the American Society of Safety Engineers (ASSE) has approved a measure which is aiming to improve workplace safety and reduce risk across the Globe.
According to ASSE, with 2.8million workplace fatalities globally per year, this voluntary consensus standard provides a framework for businesses that can increase employee safety, reduce workplace risks and improve business outcomes worldwide.
---
Bitcoin Burns Bytes – Bigtime!
Bitcoin is produced by "Miners" (people or companies), running computers all around the world. Software solves complex mathematical problems providing the producer with a line of computer code.
With the increase in Bitcoin value, the puzzles to unlock become increasingly more difficult, thus requiring more computer power to solve them.
---
How does so much plastic end up in our seas?
Fergal Mee interviewed by RedFM. "A lot of research has been done on this, and quite a large proportion derives from washing machines, with synthetic fibres containing plastic-type materials such as polymers. Additionally, there's large amount of plastic ending up in the sea as microplastics or beads, which are used in cosmetic products as an abrasive…"
18/01/2018 –> Click here to listen to audio
A massive issue! The countdown to the bead ban begins!
Microbeads are tiny plastic particles usually less than two millimetres in diameter. These "rinse-off personal care product" beads can be found in face soaps, body washes, makeup, nail polish and even toothpaste.
---
Increase in Work-Related Deaths in 2017 – HSA Release the Figures
According to figures released by the Health and Safety Authority (HSA), 47 people lost their lives in work related accidents in Ireland in 2017. For the 8th year running agriculture had the highest number of work related fatalities with 24. Of the 24 fatalities, 14 were men over 65 killed and one fatality was a child.
---
Cork to host European Maritime Day 2020!
After months of Government campaigning, Cork City has been announced as the host for 2020 European Maritime Day (EMD). This will be the first time that the event will be held in Ireland.
---
According to projections by the EPA, Increased greenhouse gas emissions within the agricultural and transport sectors could cause Ireland to miss its EU 2020 target of reducing Greenhouse gas emissions by 20% on 2005's figures.
---
The Chris Mee Group is delighted to announce that we have been awarded a contract by the Office of Government Procurement to supply the following services to all Public Sector Bodies:
---
The UK National Statistics body has confirmed in a recent report that between 1990 and 2015 greenhouse gas (GHG) emissions fell 38%.
---
21% decrease in work-related deaths in 2016 – HSA release the figures.
According to figures released by the Health and Safety Authority (HSA), 44 people lost their lives in work related accidents in Ireland in 2016. This figure shows a drop of 21% compared to the 56 deaths in 2015.
---
Chris Mee Group Announce New Occupational Health and Wellness Partnership
Chris Mee Group are delighted to announce they have joined forces with Cognate Health to further influence a stronger culture of Total Employee Occupational Health and Safety Wellbeing.
23/11/2016 –> Read More
---
IOSH Publish Free New Occupational Health Guide
Chris Mee Group are delighted to provide this new IOSH Guide Free to your clients and partners.
27/10/2016 –> Read More
---
Chris Mee Group Support European Safety Week 2016
Chris Mee Group were delighted to support this year's European Safety Week which took place from October 24th to 28th . This year's theme is "Healthy Workplaces for All Ages".
24/10/2016 –> Read More
---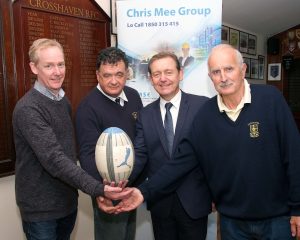 Chris Mee Group Announce New Sponsorship of Crosshaven RFC
Chris Mee Group are delighted to announce that they are sponsoring Crosshaven Rugby Football Club J1 Team.
18/10/2016 –> Read More
---

Chris Mee Group Announce New STCW Marine Training Partnership
Chris Mee Group are delighted to announce that they have joined forces with Sea and Shore Safety Services to ensure their sea-going customers will now be able to obtain their mandatory STCW training
more cost effectively and within a more efficient time frame.
18/08/2016 –> Read More
---
GlaxoSmithKline EHS Day 2016
EHS Day 2016 took place recently at GlaxoSmithKline Cork. The Environmental, Health and Safety day at GSK was attended by Chris Mee along with approximately 100 other guests and 300 employees.
28/07/2016 –> Read More
Have you reviewed your ATEX & EPD recently?
The term "ATEX" applies to atmospheres that are potentially explosive due to the possible presence of dusts vapours or gases that are likely to ignite or explode.
28/07/2016 –> Read More
New EEU Compulsory Maritime CO2 Declarations
Are you aware that the new regulation (EU) 2015/757 on the monitoring, reporting and verification of carbon dioxide emissions from maritime transport was adopted on 29 April 2015 and entered into force on 1 July 2015?. Are you also aware that it is now also expressly provided that the European member states will have to set up a system of penalties for failure to comply with these new obligations?
13/07/2016 –> Read More
ISO 45001 Draft International Standard Delayed
Members of the ISO 45001 work group have been notified that following a recent ballot by the participating members of the ISO committee the new international standard for occupational health and safety – ISO 45001 has failed to gain approval.
09/06/2016 –> Read More
Chris Mee Group Announce New Strategic Partnership
Two of Ireland's leading Safety companies, The Chris Mee Group and Portwest, Charles Hughes Ltd are delighted to announce a new innovative business partnership in the safety sector.
13/05/2016 –> Read More
Chris Mee Group achieves Prestigious Environmental & Safety Accreditations

The Chris Mee Group is delighted to announce that we recently achieved accreditation to the prestigious Environmental and Safety Management System Certifications, ISO 14001 and OHSAS 18001.
27/04/2016 –> Read More
Court of Appeal Delivers Guidance on Sufficient Level of Manual Handling Training
According to a recent article in the Health & Safety Review the Court of Appeal has delivered a judgment overturning an earlier High Court decision of employer liability and the award of €67,000 to an injured checkout operator.
23/03/2016 –> Read More
The Importance of ATEX Regulations

The recent Antwerp port explosion and fire on the 26th February 2016, which occurred in a bunker where flammable wastes were stored, reminds us of the importance of ATEX Regulations when dealing with anywhere that an explosive atmosphere may occur.
23/03/2016 –> Read More
Remembering the past for a safe and healthy future! April 28th – Workers' Memorial Day

April 28th is an important date for anyone with an interest in the safety, health and welfare of people at work in Worldwide.
April 28th is the date every year when employer groups, individual organisations and trade unions take a moment to remember those who have been killed or injured in work-related accidents.
25/02/2016 –> Read More
The future looks bright for solar power in Ireland – 50 Jobs to be Created at Cork Solar Energy Farm
Planning permission has been granted to Amarenco Solar for a solar energy farm at Kilmoney in County Cork. The 10.2 hectare Kilmoney project will generate sufficient energy to power 2,500 homes.
05/02/2016 –> Read More
New Regulations for Woodworking, Abrasive Wheels and Abrasive Blasting.
The Safety, Health and Welfare at Work (General Application) Regulations 2016 has been announced and will come into force on July 1st.
Following the enactment of the new regulations, the General Application Regulations will in future be cited as the Safety, Health and Welfare at Work Regulations 2007 to 2016.
05/02/2016 –> Read More
CMSE Training Announce new IOSH Approved PSDP Course.

According to the HSA to qualify as a PSDP you must not only have familiarity with the type of construction work in-volved but also "sufficient training appropriate to the type of work, e.g. a recognised certificate, higher cer-tificate, or degree in Safety and Health awarded as part of the national framework of qualifications".
27/01/2016 –> Read More
55 Work-related fatalities in 2015 – HSA Release the Figures.

According to official figures released by the Health and Safety Authority, in total there were 55 people killed in work-related accidents in 2015.
20/01/2016 –> Read More
CMSE Training announce new IOSH Approved Machinery Safety Course

CMSE Training now offers an IOSH approved, two day training course designed to provide you and your employees with the legislative and practical knowledge and skills required for the safe use of equipment and machinery in your workplace.
14/01/2016 –> Read More
Use Your NEBOSH Diploma to Become US Certified

NEBOSH (The National Examination Board in Occupational Safety and Health) and BCSP (the Board of Certified Safety Professionals) have announced a new agreement which will certify technical competency criteria within safety, health and environmental practitioners in the US.
08/01/2016 –> Read More
RTE Network 2 Feature CMSE Fire & Rescue Training Centre
In the RTE Network 2 two part series "Tested on Humans", presenters radio host Keith Walsh and model/daredevil Claire Tracey were used as guinea pigs in a number of physically and emotionally challenging situations. As one of their endurance tests Keith and Claire visited CMSE's state of the art Fire & Rescue Training Centre in Ringaskiddy.
22/12/2015 –> Read More
CMSE Consultancy Announce New Static Survey Assessment Service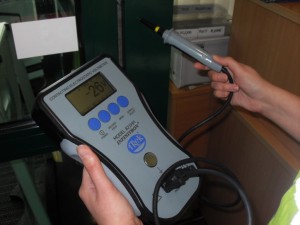 CMSE Consultancy, part of Chris Mee Group are pleased to announce the following additional service now available to our Clients; Static Survey Assessments.
09/12/2015 –> Read More
Chris Mee Group Receives Prestigious LIBA Training Company of The Year Award for 2015
At the recent LIBA Business Awards dinner in the Radisson Blu Hotel in Little Island Cork on Nov 20th, Chris Mee Group received the Award for Training Company of the Year 2015. This is a very prestigious award and the competition was very strong this year, as it has been in recent years.
01/12/2015 –> Read More
HSA Launches New Hard-Hitting Construction Sector TV Ad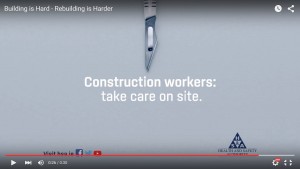 The Health and Safety Authority is launching a new awareness raising campaign aimed at tackling the rising fatality rate and level of injuries in the construction sector. A new graphic TV ad titled – "Building is hard. Rebuilding is harder." is now running across a range of channels including RTE, TV3, TG4, Sky and Channel 4
30/11/2015 –> Read More
Your December 5th Deadline is Passed!
Do You Need to Comply With Energy Efficiency Regulations Audit Requirements?
Are you aware that under Energy Efficiency Directive (EED) if your business qualified then you were required to have an assessment completed and reported to EPA by 5ih December 2015? 19/11/2015 –> Read More
New Free Online Emission Trading Systems (ETS) Course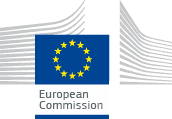 Carbon Action, part of Chris Mee Group, are delighted to support this initiative. A project of the European Commission, this course is designed for anyone with an interest in how ETSs work, and may be particularly useful for policy makers and other environmental professionals.
18/11/2015 –> Read More
Road Traffic Victims' World Day of Remembrance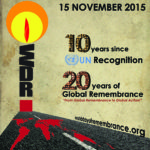 Mark Your calendar – Sunday 15th November 2015 is Road Traffic Victims' World Day of Remembrance.
Did you know that according to RSA statistics over 23,752 people have been killed on roads in the Republic of Ireland since records began in 1959?
Chris Mee Group has joined the Minister for Transport, Tourism and Sport Paschal Donohoe TD, the Road Safety Authority (RSA), An Garda Síochána, Fire & Rescue Services, Local Authorities and road safety groups to call on all road-users to join the international community to mark World Day of Remembrance for Road Traffic Victims on Sunday 15th November 2015.
13/11/2015 –> Read More
CMG Sponsor Carrigaline United AFC U-18 Girls Team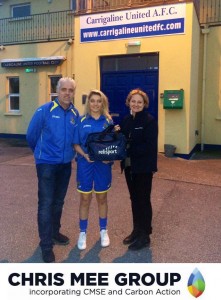 Chris Mee Group are delighted to sponsor a First Aid Kit for the Carrigaline United U-18 Girls Team for the coming 2015-2016 season.
Pictured : Ken Dennehy (U18 Team Coach), Kayleigh Dennehy (U18S Player) and Tara Byrne – Occupational Health Adviser with Chris Mee Group.
Boom Sprayer Courses – November 26th Deadline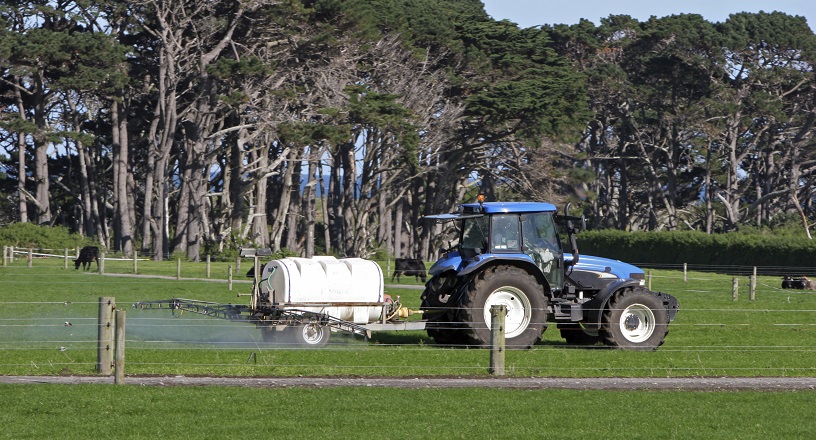 November 26th, 2015 is the deadline day whereby Under new legislation all farmers must be trained and registered with the Department of Agriculture to be professional users of pesticides
To ensure compliance, farmers can should partake in the Boom Sprayer Training Course and then register with the Department of Agriculture.
05/10/2015 –> Read More
The Importance of CSCS Training

An articulated dump truck recently split in half whilst pulling a windmill up a hill on a construction site in Millstreet, Co. Cork.
It has since come to light that one of the operators involved in the incident had false qualification documentation.
17/09/2015 –> Read More
Chris Mee Group Raise €7,500 for the Irish Guide Dogs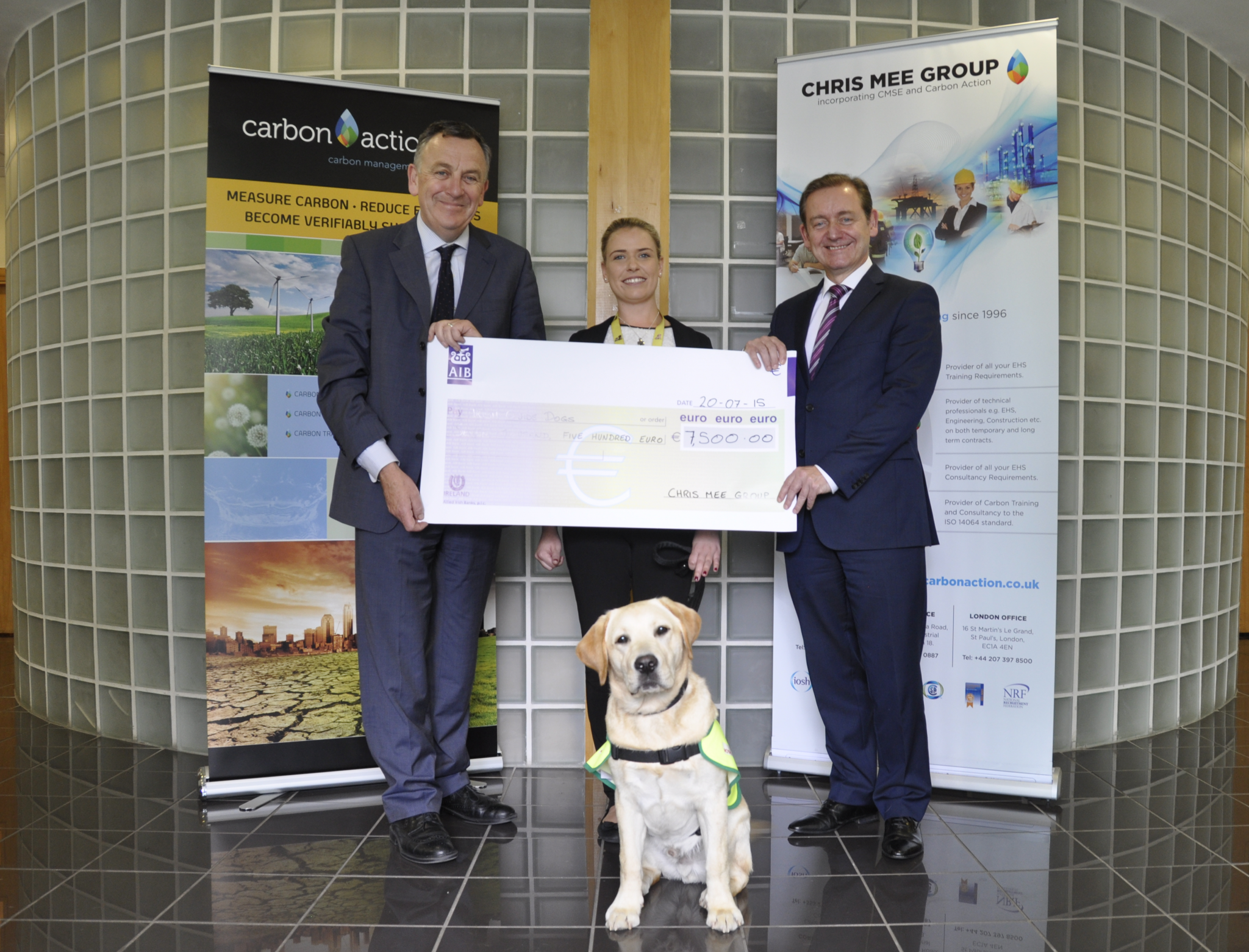 Chris Mee Group were delighted to make a presentation of €7,500 to the Irish Guide Dogs For The Blind, as part of their sponsorship of the Irish Guide Dogs "Finding Their Feet" campaign. The company, headquartered in Little Island, committed to raising the funds in order to cover the annual training costs of a Guide Dog puppy named 'Riley'.
31/08/2015 –> Read More
Maritime Industry Awards 2015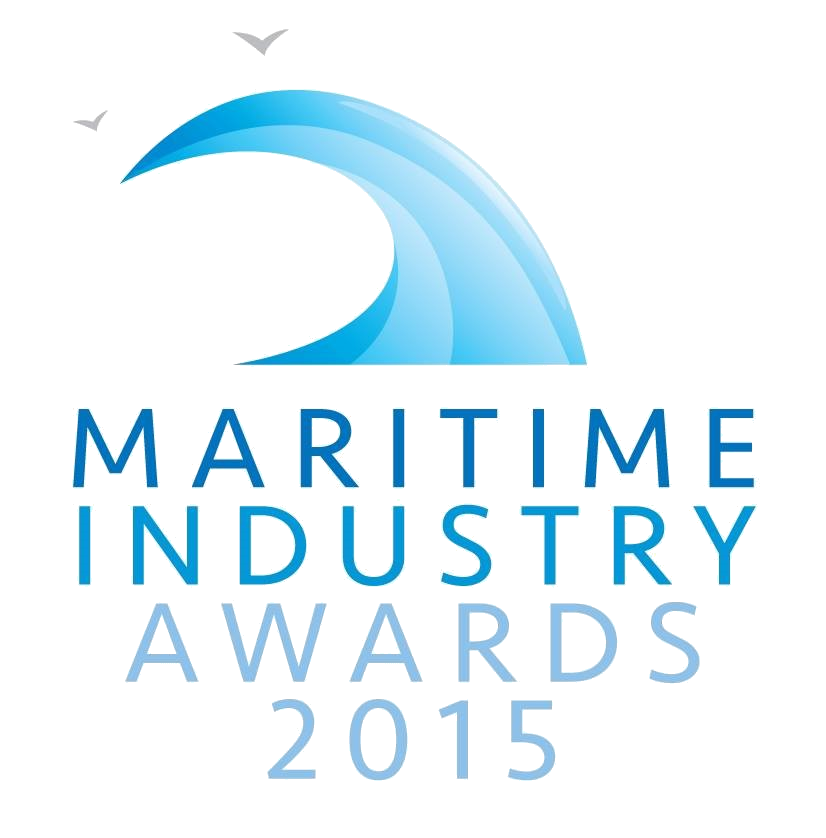 CMSE / Chris Mee Group were recently nominated for the "Excellence In Maritime Education & Training Award" at the 2015 Maritime Industry Awards.
The Awards are seen by those in the maritime and marine industry as representing the very best individuals and organisations within Ireland's maritime sector.
01/07/2015 –> Read More
Carrauntoohil Climb in aid of the Irish Guid Dogs for the Blind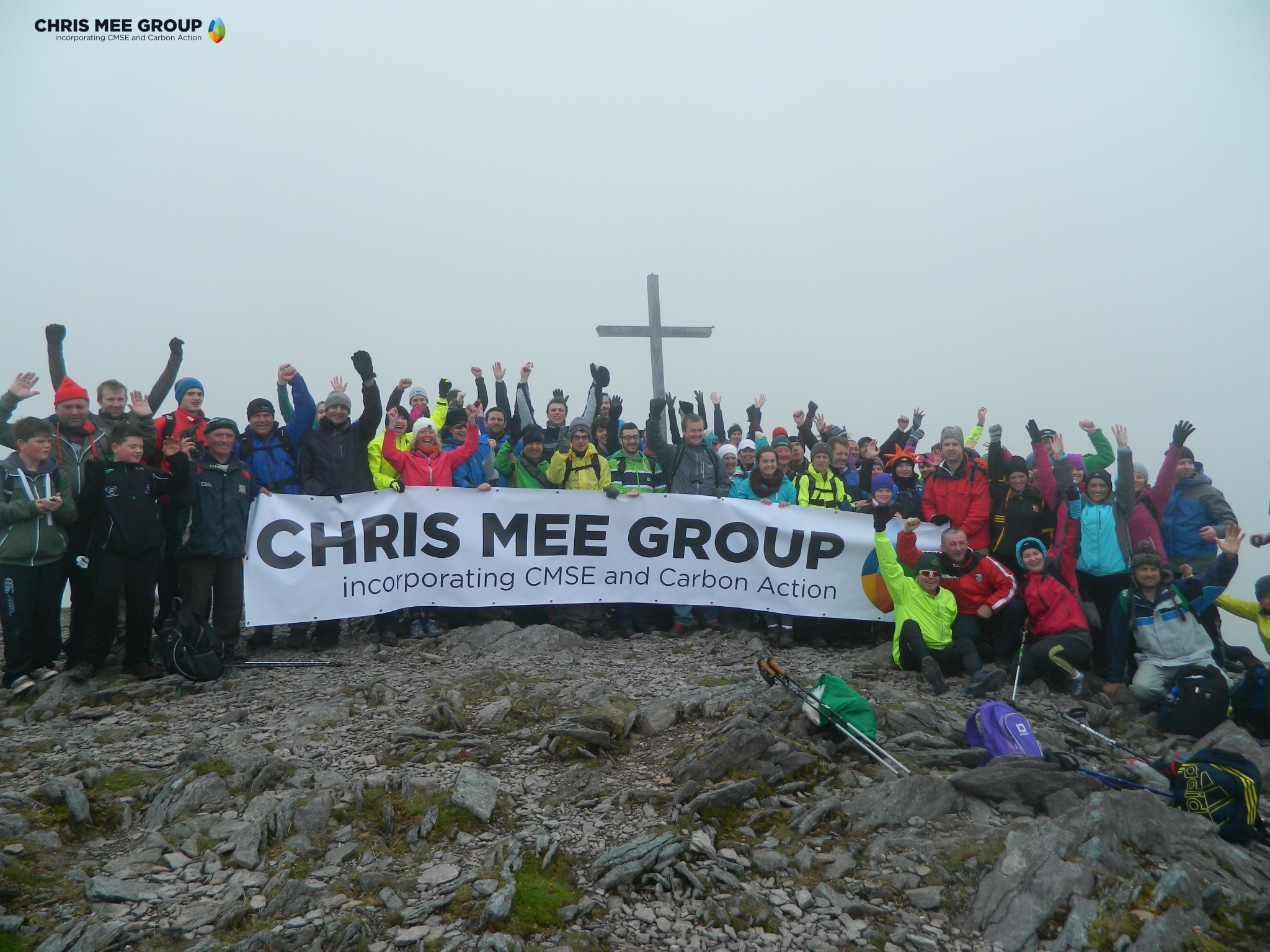 On Saturday, June 6th, 2015, 100 people from all corners of the country gathered in Cronins Yard at the foot of the MacGillycuddy Reeks. Organised by CMSE / Chris Mee Group, these people came to climb Ireland's highest mountain, Carrauntoohil, in aid of the Irish Guide Dogs For The Blind.
10/06/2015 –> Read More
Certificate of Excellence in Innovation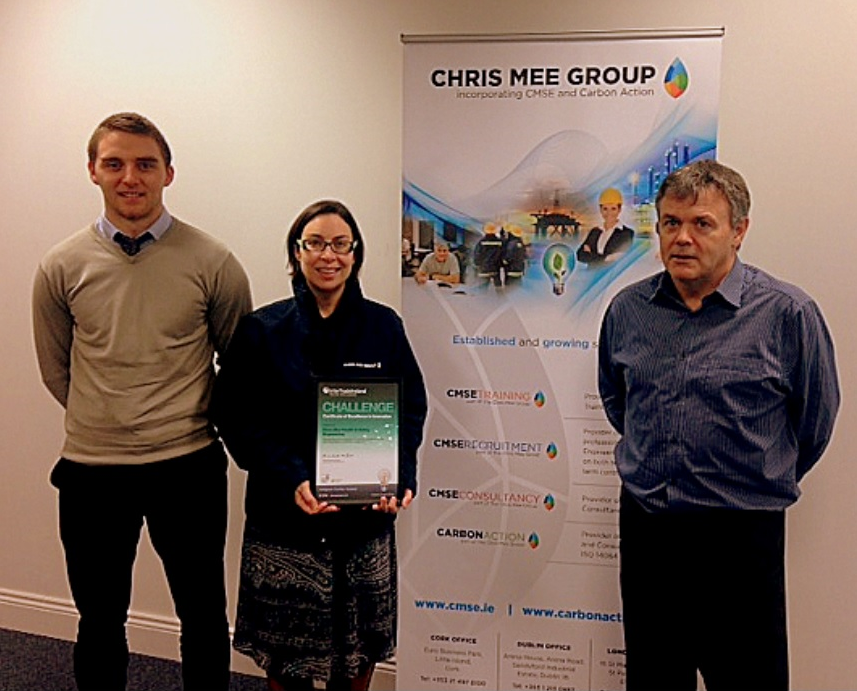 Chris Mee Group receives Certificate of Excellence in Innovation from InterTradeIreland's Challenge Programme. InterTradeIreland's Challenge Programme was created to assist business owners to learn and apply the most effective ways of generating, marketing and launching new products and services.
–> Read More
Boston Marathon fundraising

Chris Mee Group are very proud to have been able to assist in the fundraising efforts of GAA star Stephen White from Ballygarvan , Co Cork who will run in this year's Boston Marathon.
–> Read More
Chris Mee Group are delighted to announce our Sponsorship Partnership with Irish Guide Dogs for the Blind for the coming year.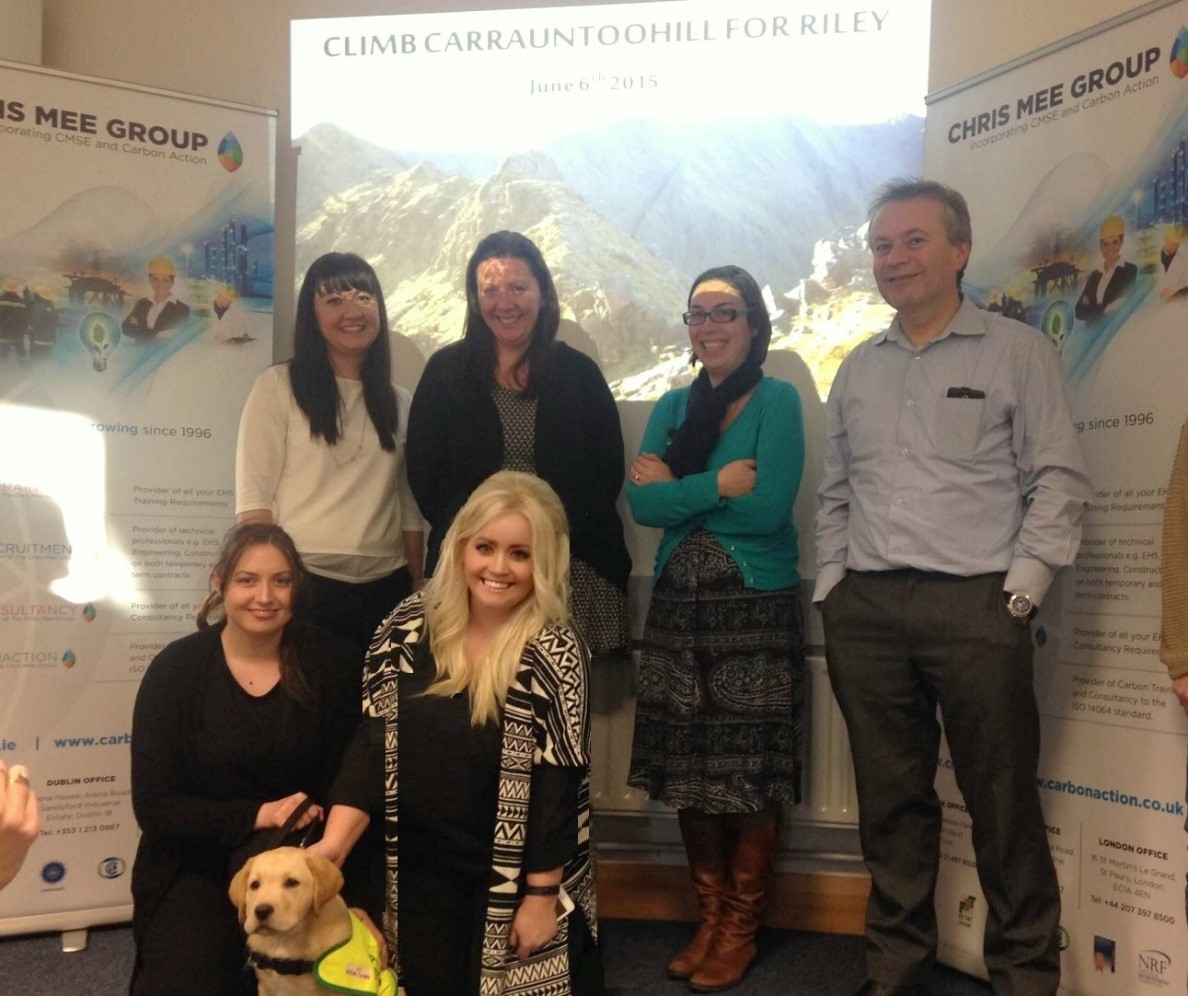 Chris Mee Group has decided to take part in the charity's "Finding their Feet" scheme which will raise the money to train a Guide dog through his first year of training. In return for our involvement we have already had the opportunity to choose a name for our sponsored Pup. After an office wide vote we finally decided on the name Riley.
–> Read More
Chris Mee Group and Willis Risk Services are delighted to announce a new strategic Risk Management Partnership.
The partnership with Willis Risk Services strengthens CMSE / the Chris Mee Group's position in an ever-growing and competitive market. Willis Risk Services operate a Risk Management division, identifying, analysing and controlling strategic business risk.
–> Read More
The Ambulance Service in Ireland
A controversial report by a UK Consultancy company has stated that the cost of running the Ambulance service in Ireland is significantly higher than in the UK: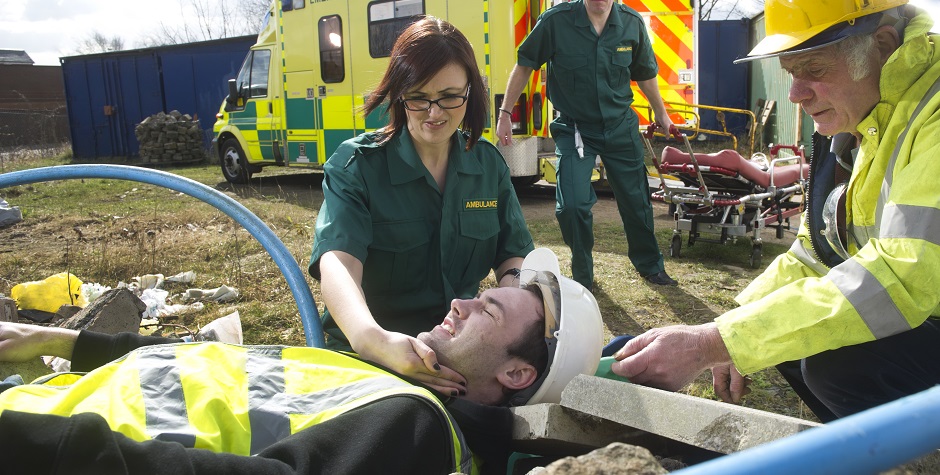 –> Read More
To all CMSE / Chris Mee Group clients and friends at New Year 2015
I would like to take this opportunity to thank all our clients and friends for your valued custom in 2014.

–> Read More
Wishing all of our customers a Happy and Safe Christmas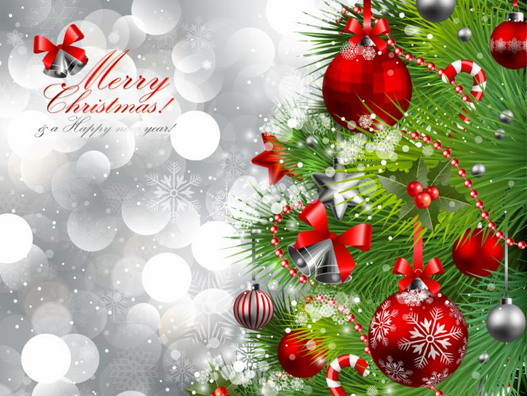 The Chris Mee Group would like to take this opportunity to thank you for your continued custom throughout 2014.
–> Read More
New Year, New Career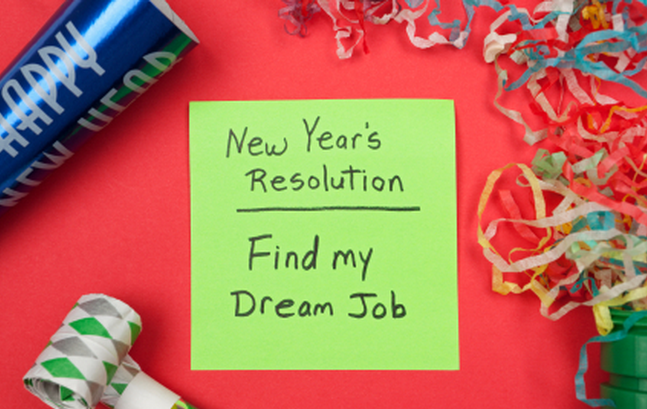 Start the New Year with a New Career.
If you are considering a new career for 2015, then why not check out our vacant roles on our website
–> Read More
Safety at Christmas

Christmas is a wonderful time of preparation and anticipation within the home.
The festive season is supposed to bring joy and happiness but unfortunately it also brings disaster to many households. Every year thousands of people around the world require hospital treatment after being injured by their Christmas decorations!
–> Read More