Much has been spoken about Workplace mental health in recent times with many initiatives and supports services being introduced to address the issue. Employers have a responsibility to take all reasonable steps to ensure the health, safety and well being of their employees. Never has this been more prevalent than at this time where people are thrown into (at best) a remote working situation.
From implementing an Employee Assistance Programme, setting up a Working Remotely Committee Group to share tips & tricks for Transitioning to Remote Working,  hosting internal lunch and learn sessions and delivering Online & Classroom based mental health training for both employees and managers, Here at Chris Mee Group we understand the importance of Mental Health.
Mental health issues can be so varied. With this in mind, we decided to sign up for an Employee Assistance Programme which would allow us to offer professional, confidential advice and care to our  employees, spouses or partners and children up to 16 years of age 24/7 – whatever issues they are facing.
---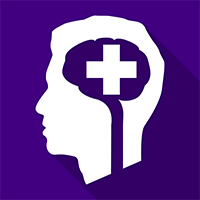 For the month of May, CMSE Training are offering all existing & new clients a 25% discount for our Mental Health Awareness course using Promo code: MHA2020
Having successfully completed this CPD approved course you will have knowledge on the difference between mental health and mental illness.
It covers the symptoms of a number of the most common mental illnesses so you will know what to look out for or what to expect if you are working with someone with one of these conditions. As well as providing some practical advice on how you can work effectively with those affected by these conditions
Click here for More Info & to Register.  Don't forget to use the promo code: MHA2020 for 25% Off! 
---
Similar Topics
Article: Mental Health in the Workplace. Click Here
Training: Mental Health Courses in Dublin, Cork and Online Click Here
Article: Remote Working and Employee Mental Health Click Here
Article: 'Be a Teapot not a Pressure Cooker' Mental Health Courses Click Here