Ireland's manufacturing story has evolved from traditional to modern manufacturing over the years and has remained a key driver of the economy.  There are over 4,000 manufacturers throughout Ireland, with over 159,000 employed.  Manufacturing contributes 24% of total economic output and Manufacturing firms invest over €3.4bn in the Irish economy and purchase over €12 bn from Irish suppliers.  ( Source IBEC).  Ireland has strengths in a range of manufacturing sectors including Food, Medical Devices, Pharma/BioPharma, ICT, Plastics, Engineering and Green Technologies.   Food, Chemicals,  Computer, Electronics & Optical Products together equate to 50.2 per cent of manufacturing employment  while  Machinery and Equipment equate to 14 per cent. There has also being  marked growth in Medical Technologies sector as well as an  emergence of Green/Clean Technologies sector.
EHS Solutions for the Manufacturing Sector
According to IBEC the top business environment issue facing Irish Manufactures is regulatory compliance including health and safety and environmental regulations.  Manufacturing is one of the industries with the most workplace injuries and fatalities. As with any manufacturer, where employees work around automated machinery, moving parts and electrical devices, employers must protect their workforce from the risks.  Failure to comply to legislation can lead to punitive fines, potential personal lawsuits from injured employees, not to mention the damage to a company's reputation.    Chris Mee Group was founded in 1996 in Ireland as a specialist health and safety consultancy firm and has being working with manufacturing clients since to reduce the risk of workplace accident or injury occurring. Chris Mee Group provides health and safety  support  in areas such as working with machinery and exposure to hazardous substances which are  some of the main causes of fatalities, major, and minor injuries within the manufacturing industry. Chris Mee Group also work with manufacturing clients to implement realistic health and safety checks to improve compliance and ensure procedures are being properly adopted and practically executed by the workforce.
Sustainable Manufacturing – No Longer a Choice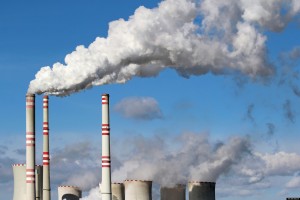 Environmental & energy concerns regarding sustainability have increased over the past decades. Manufacturing is potentially one of the most significant sources of negative environmental impact given the carbon footprint arising from material and energy use, and the solid waste, air and water emissions that occur through production.  Those manufacturers that invest in energy efficiency will be better positioned for the future.  Sustainable manufacturing involves minimising negative environmental impacts across all aspects of production involving materials, energy, consumption, natural resource conservation, waste management etc. Chris Mee Group is a leading provider of environmental and energy consultancy for a wide range of manufacturing clients. Services include Climate Change and Carbon Emissions, EU ETS, Waste Management, IPC IED Licensing and EMAS & ISO 14001 Environmental Management.
Manufacturing Clients Include:
Client Case Studies: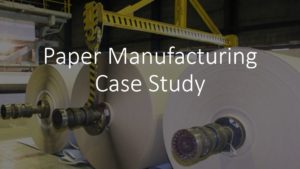 Client Comments:
Dairygold
A major strength with CMSE is the wide knowledge base associated with all their staff. From training, consultancy and auditing, CMSE exceeded my expectations. I have been extremely happy with the level of service provided in all aspects and would not hesitate to recommend CMSE to anyone.
Environmental Health & Safety / Dairygold Food Ingredients
Ipsen
I must commend the service that we recieved. We were provided with a number of excellent candidates and we have subsequently successfully recruited an EHS Manager. During the recruitment process for this position, CMSE Recruitment also provided us with an EHS consultant as an interim measure with again I must praise CMSE for the extremely high standard of this consultancy service. I found the service provided by CMSE to be excellent and would highly recommend them.
HR Advisor / Ipsen Manufacturing Ireland Ltd.
Kraft Foods
I have been availing of the services of CMSE for well over 10 years... From implementing EHS Management Systems and Risk Management solutions, managing construction safety, conducting audits and assesments to the provision of training, temporary and full-time placement...I have always found their services to be exceptional.
European Commercial Safety Leader / Kraft Foods (Mondelez International)
Alcon
CMSE Recruitment made finding the right job match for me easy. I was very impressed by their manner and professionalism. I would highly recommend CMSE Recruitment.
Safety & Environmental Affairs / Alcon
Kraft Foods
CMSE Recruitment is a very professional organisation that maintains a dedicated and personal approach. With them, going the extra mile for you is not just the exception but the routine. Thank you.
Health & Safety Specialst / Kraft Foods Group
Cork Plastics
These accredited courses are very useful to us and delivered over the shortest time possible, which is extremely important in terms of minimising disruption to work.
Training, Health & Safety Manager / Cork Plastics Ltd.
Bodycote
A high satisfaction rating on this course...very practical and hands-on...great response from all participants...I would happily recommend these courses for anyone.
Technical Manager / Bodycote
Kerry Ingredients
The response from our ERT members to the quality of the training was very positive. They found the two day course interesting, enlightening and very relevant to likely emergency scenarios that could occur at our site. We will continue to use CMSE for future ERT training requirements.
Health, Safety & Security Manager / Kerry Ingredients Ireland
Pfizer
CMSE Recruitment were helpful and efficient in sourcing potential employment prospects that suited me.
Safety Advisor / Pfizer
Astellas
Everybody felt they had achieved a high degree of up-to-date theoretical and practical knowledge from the course. Your instructors were outstanding on imparting relevant skills to our team
Astellas
Lilly
I found CMSEs service to be professional, productive, and very successful. I genuinely appreciate the efforts of all involved and I plan to work with CMSE again in the near future
ERT Manager / Eli Lilly
Sigma Aldrich
Some of our key safety people for the business were in attendance and all spoke extremely highly of the content and delivery.
HSE Specialist / Sigma Aldrich
Customised Manufacturing EHS Training
CMSE Training is a leading provider of health and safety, environmental, and energy training for a wide range of manufacturing clients. We have experience of designing manufacturing  EHS curriculum for customised training programmes . Such training can include internationally certified IOSH, NEBOSH and ISO Process Safety and Environmental Management, Risk Management Certificate, ATEX, HAZOP, Explosion Safety, Machinery Safety, Fire & Industrial ERT and general EHS training.
EHS Training More Info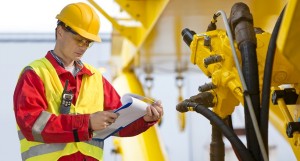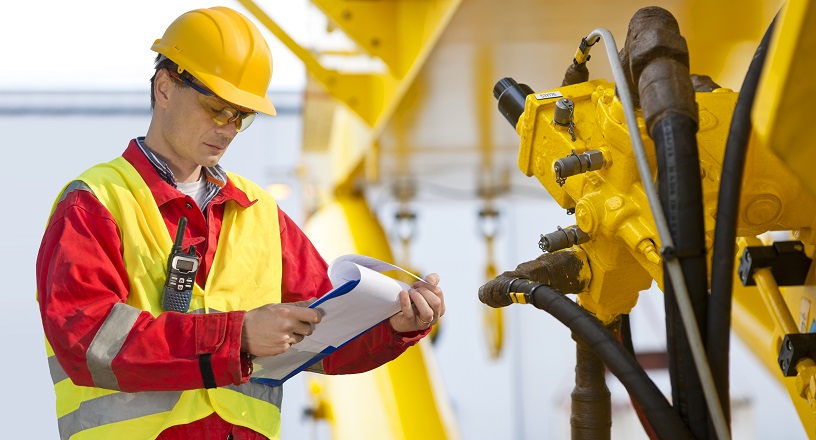 Fire & Industrial Rescue Training
CMSE is a leading provider of Fire and Rescue Training internationally for over 10 years. We provide both Marine and Industrial Fire Safety Training courses in Ireland, the UK, Europe, Middle East and Africa. Many of our courses are internationally accredited incl. STCW, DOT,  QQI and more. The CMSE Training Fire Centre is located near Cork International Airport. Our equipment includes flashover units, helicopter simulator, flange fires, claustrophobic units, confined space tanks/tunnels, "Aquarium Unit", etc.
Fire &Rescue Training More Info
Manufacturing  Recruitment
We are a niche recruitment agency offering a highly professional and personalised technical recruitment service to our clients across the manufacturing sector. We have placed Engineers, HSSE Advisors, EHS Specialists/Engineers, Quality Managers, Construction Managers, Project Managers, Environmental Monitors, Welders, Fitters and Electricians among many other roles in numerous manufacturing sites across Ireland and the globe.
EHS Rercruitment More Info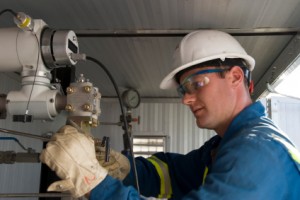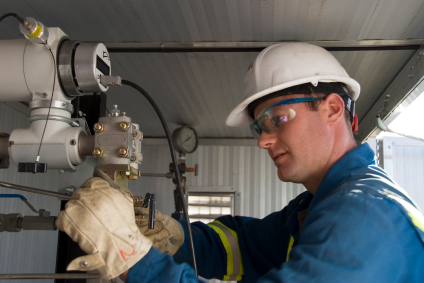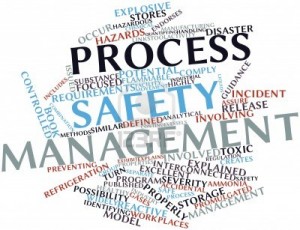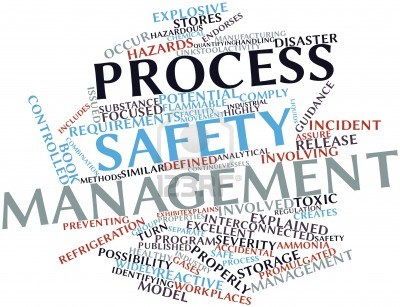 Manufacturing EHS Consultancy
CMSE Consultancy offers an extensive range of safety consultancy services which can be customised to suit our clients' specific needs. Our expert consultants provide advice and practical support based on our specialist skills and many years of experience in the manufacturing sector. Each of our customers have a direct point of contact nominated to ensure that their specific requirements are fully met within the necessary timescales.  Manufacturing  industry services include Safety Management and Gap Analysis, Risk Assessment, Accident Investigation,  Explosion Safety Management, Environmental Impact Assessment, ATEX, ELRA, HAZID & HAZOP,  Fire Safety, SEVESO, Machinery Safety, EMS ISO 50001, EMAS ISO 14001, Carbon Emissions.
EHS Consultancy More Info
For more Information
Call 1850 315 415, Email info@cmse.ie or Send a Quick Enquiry below.
Enquire about Manufacturing Sector Services