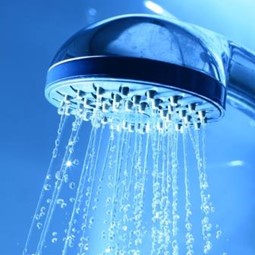 A legionnaires outbreak in the Department of Health has been reported. It is understood the outbreak has been linked to stagnant water in the shower facilities, reportedly left there during the pandemic in which most people were working from home. Fortunately there have not yet been any reported issues of Legionnaires Disease among staff in the Department of Health.
Legionnaires' disease is a type of pneumonia which can cause serious illness, particularly in those with underlying health conditions, smokers and men aged over 50 years. The main infection route of the illness is the inhalation of aerosols (small water droplets) carrying Legionella. The risk of exposure increases when water containing Legionella becomes broken up by impact with surfaces, or by devices creating a spray of droplets. i.e. showers
In May 2020, the HSEs Health Protection Surveillance Centre (HPSC) warned businesses of the risks of Legionnaires' disease due water systems in buildings being idle during the COVID-19 lockdown. It would seem almost two years later the concern still remains. Employers should be aware of the health effects, potential risk factors and the preventative and control measures for managing Legionella in water systems. One important control measure involves carrying out a Legionella Risk Assessment.
A LRA is a detailed document outlining the findings from undertaking a survey of an entire water system in the building and/or premises.
The objectives of conducting a LRA include:
Identifying and assessing likely sources of risk
Recommending schemes to help control the risk
Suggesting a suitable routine monitoring program
Clarifying lines of responsibility
Identifying training deficiencies
Providing recommendations
LRAs should be carried out by experienced and competent personnel. The control measures must be reviewed regularly to remain effective.
Chris Mee groups Legionella Risk Assessment programme has been developed in accordance with:
Health Protection Surveillance Centre (HPSC), National Guidelines for the Control of
Legionellosis in Ireland, 2009
UK HSE 'Legionnaires' Disease – The control of legionella bacteria in water systems – Approved
Code of Practice & guidance' (L8).
UK HSE 'Legionnaires' Disease – Technical Guidance' (HSG 274 Parts 1 – 3)
---
CMSE Consultancy provide Legionella Risk Assessments to our clients all over Ireland. If you require further information or assistance please contact us via email at [email protected] , by phone at 021 497 8100 or start an instant chat with us via the chat box in the bottom right-hand corner of your screen
Similar Topics:
Have you detected Legionella inside a redundant water system in your facility? Here's what needs to be done to control this biological risk. Read Here
Management and Control of Legionella. What is Legionnaires' disease and what are the health effects? Read More
The essential Legionella control training that can save lives! Read More