ACADEMY-Your Complete Training and Induction Platform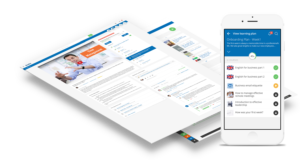 Effortlessly Managing your Blended elearning and Classroom Training
Chris Mee Group is proud to offer our clients a complete training platform called ACADEMY. ACADEMY is a learning management system (LMS) which allows your business to train staff effortlessly using a variety of different mediums including video, presentations, quizzes and more. With your ACADEMY LMS you can schedule both classroom and blended online instructor lead training sessions by easily managing courses, sessions and locations.From system setup to evaluations and reporting, ACADEMY has been designed with user experience and simplicity in mind – as a result, the time to benefit is measured in days, not months, not years.
Enquire about Academy
Creating Customised Employee, Contractor and Visitor Inductions
Create inductions in minutes that can be customized to suit your needs. Independent inductions can be created for contractors, employees, or visitors. These can be then easily crafted further to suit particular job types, roles or responsibilities.
Enquire about Academy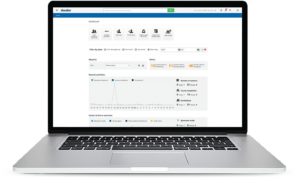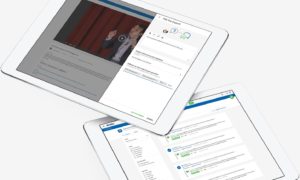 Developing your Certification and Retraining Programnes
Create a certification program quickly and easily to validate skill levels for various topics. Users can get the certification by completing designated courses, learning plans, or approved external activities.
Enquire about Academy
Testing, Tracking and Reporting your Training Programme Performance
Advanced testing and course tracking features combined with a rich selection of default and custom reports enable you to easily monitor and track performance..
Enquire about Academy
100% Cloud Ready-to-go
Start your E-learning project in minutes to instantly deliver training to users across your organisation with ACADEMY.

Modern User Inferface
ACADEMY user interface is intuitive and easy to navigate for an unparalleled user experience.

Custom Branding
With ACADEMY, you can white-label your learning management system by adding your logo, colour scheme and custom layout and domain.

Scalability
Extend your ACADEMY by installing applications and integrating it with your business tools, including your CRM, HR software, web conferencing tools, social media and more.

Storage
No hidden fees or surprises. Your courses, users, content and bandwidth are unlimited with the ACADEMY platform.

Why CMSE Training
CMSE Training is a leading provider of PUBLIC and PRIVATE Health and Safety training courses in Ireland. Every year we deliver training to more than 21,000 people.
CMSE Training delivers courses nationwide. We have venues in Dublin, Cork, Galway, Limerick and many more. We are accredited by QQI, NEBOSH, IOSH, SOLAS, STCW, SEAI,  CSA, etc. See details of our 70 online training courses at CMSE E-LEARNING .
For more Information
Call 1850 315 415, Email info@cmse.ie or Send a Quick Enquiry below.
Enquire about ACADEMY LMS