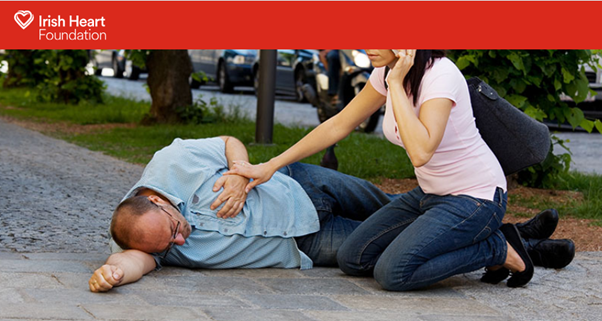 The annual report from the Out of Hospital Cardiac Arrest Register (OHCAR) for 2019 has been released.
The OHCAR report collects information on the number of and outcomes for people who suffer a cardiac arrest outside of a hospital setting.
In 2019, 2,564 out-of-hospital cardiac arrests were recorded by OHCAR.  The report shows:
17% increase in bystander CPR (between 2012 and 2019)

8% increase of people who survived to hospital discharge (2018 to 2019)

3% The rate of bystander CPR. From 81% to 84%. (2018 to 2019)

Cardiac arrest patients ranged in age from <one year to 103 years of age

The median age of the patients was 68

67% of the patients were male

Women are more likely to collapse in a private setting such as at home or in a nursing home

8% of cardiac arrests reported were in patients under the age of 35

Defibrillation was only attempted in 25% of cases prior to emergency service arrival
"The Out of hospital cardiac arrest report 2019 issued today shows some positive increases in survival and bystander CPR, these increases are small but for every life saved this has a huge impact on the survivors family." – Brigid Sinnott, Resuscitation Manager at the Irish Heart Foundation
Read the full article here
---
CMSE Training courses are Irish Heart Foundation registered, PHECC accredited and fully recognised by the Health and Safety Authority (HSA).
Some of out available First Aid Courses include:
First Aid Responder (FAR) Training Course – PHECC Approved Learn More
First Aid Responder (FAR refresher) training course Learn More
PHECC First Aid Response Instructor (FAR) training course Learn More
Cardiac First Response (CFR) Training Course – PHECC Approved Learn More
Cardiac First Response Instructor (CFR) Course Programme – PHECC Learn More
PHECC Cardiac First Response (CFR) Community & Epinephrine (Adrenaline) Course Programme Learn More
Defibrillator Training Course (AED) Learn More
Emergency First Aid Training Learn More
Have a question? Chat to us instantly by clicking the chat box in the bottom right-hand corner of your screen. Alternatively, you can email us at [email protected]