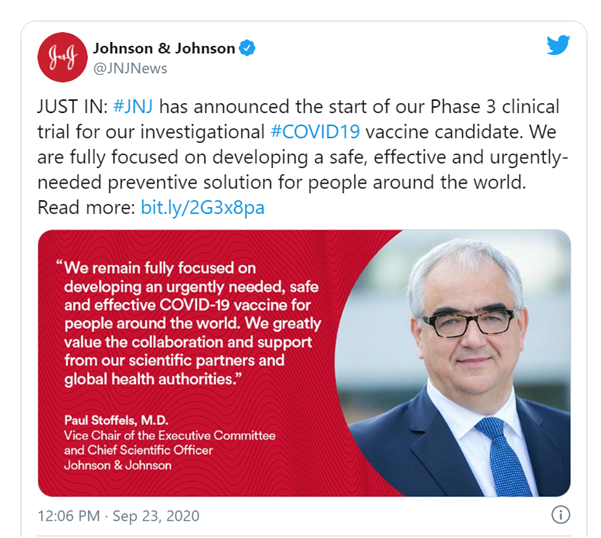 Johnson & Johnson has announced that they are beginning a 60,000-person study across up to 215 sites in the US, Brazil, Mexico, Peru, Chile, Colombia, South Africa and Argentina.
The study aims to prove if their single-dose vaccine can protect against the coronavirus.
According to Paul Stoffels, J&J's chief scientific officer, Johnson & Johnson expect results of the trial by year-end or early next year.
Read article here
---
You may also be interested in:
COVID-19 Compliance Support, Inspection and Auditing Programmes Read More
CMSE Consultancy, Top 3 COVID-19 FAQs Read More
EHS Contract roles dominating the Job Market post COVID-19 Read More
Since the COVID-19 pandemic began, Chris Mee Group have continued to assist our clients to ensure that their workplaces remain as safe as possible for their staff and the public.
There is certainly some confusion around how best to practically implement the government guidance outlined in the 'Return to Work Safely Protocol'.
Have a question? Chat to us instantly by clicking the chat box in the bottom right-hand corner of your screen. Alternatively, you can click here to email [email protected]