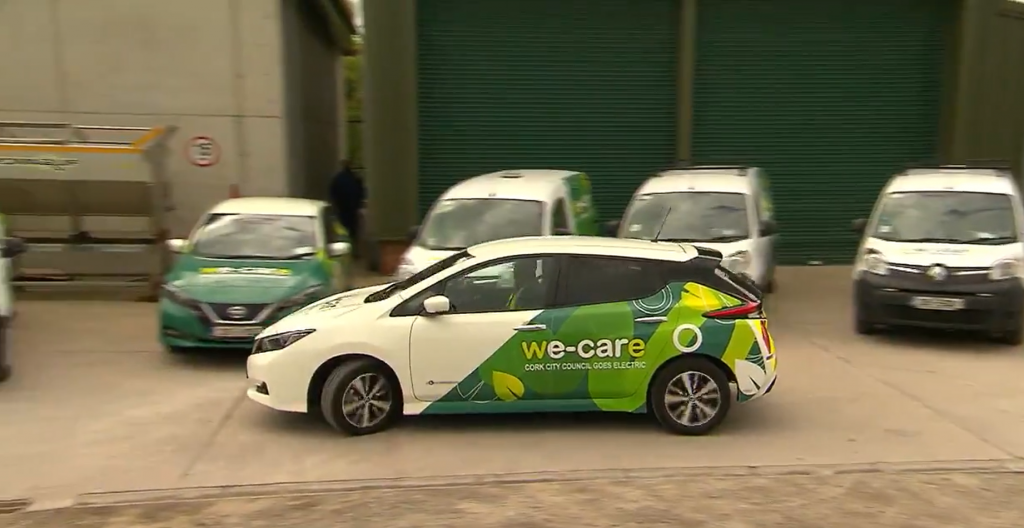 Cork City Council has recently replaced 76 diesel and petrol vans and cars, with electric vehicles, creating Ireland's biggest local authority zero emissions fleet.
The council installed 30+ additional charging points around the city to facilitate the changeover.
A quarter of the council's fleet now comprises zero emission electric vehicles. Though the council's trucks and heavy-duty vehicles still rely on diesel or petrol, the switch has seen a 20% overall reduction in diesel consumption and will save the council €700,000 over the next five years.
"We have done this because it is the most cost-effective solution for our fleet, it's technically viable, supports national policy and, in a city impacted by climate change, is the right and proper thing to do," he said.

Fergus Gleeson, Senior engineer for Cork City Council and project lead
---
Similar Topics:
Massive drop in cars imported to Ireland from UK due to new emissions levy

Read More

Ireland's first electric bus takes to the road! Read More
Are Electric Vehicles Really The More Eco-friendly Option? Read More
Carbon Calculators – How Accurate Can They Be? Read More
---
Carbon Action, Part of Chris Mee Group are Ireland and the UK's leading provider of Carbon Emission Measurement Training & Consultancy services.
Click Here for Answers to common Climate Change FAQs  
If you have any questions regarding Carbon dioxide emissions, please do not hesitate to contact one of our experienced Consultants by starting a chat on the bottom right hand side of the screen.
---
Source: https://www.rte.ie/news/2020/0607/1145990-electric-cars-cork/