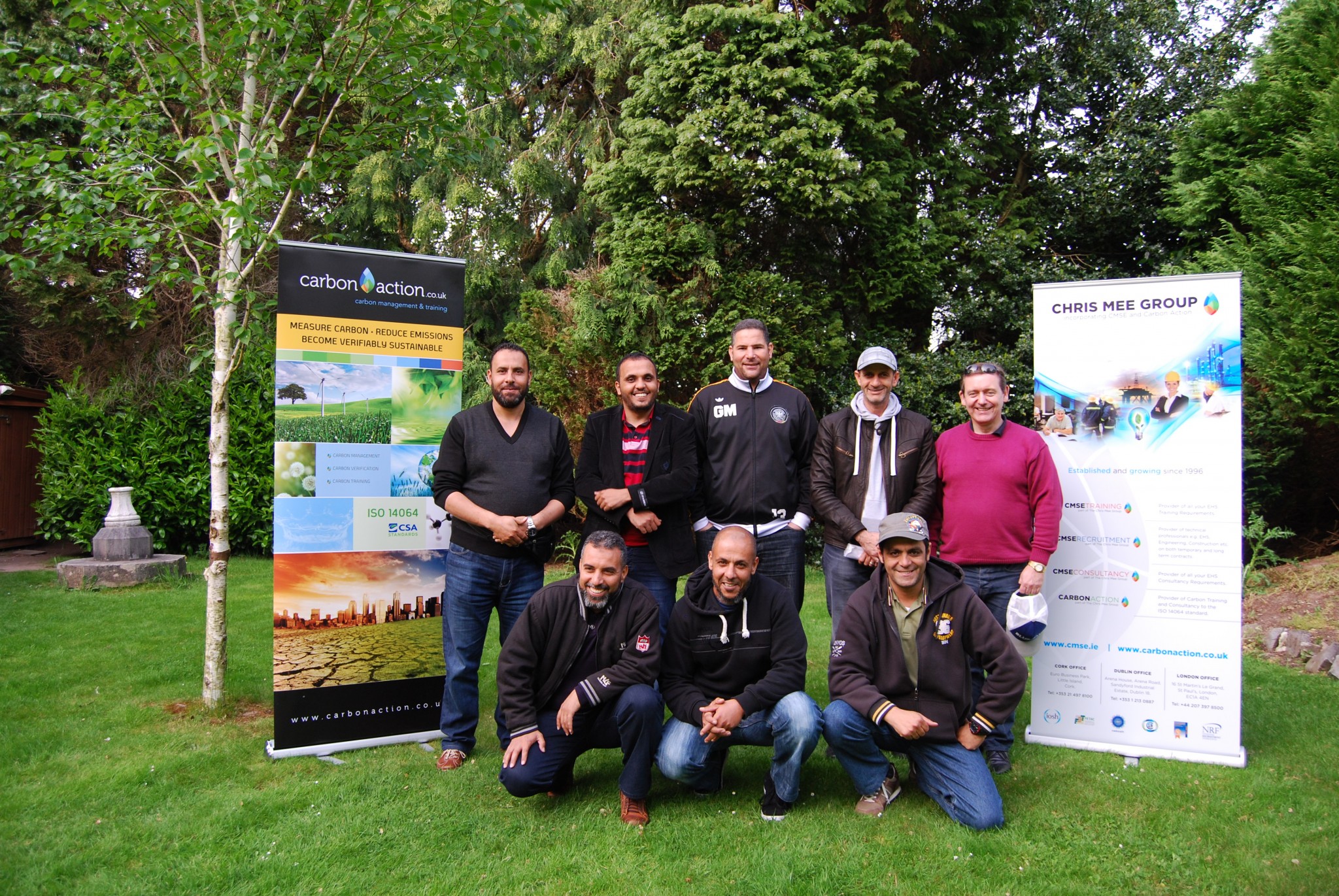 In 2014, the Chris Mee Group expanded their market to North Africa by securing a contract with Harouge Oil Operations.
Harouge Oil Operations, a large oil company based in Libya, is engaged in developing and exploiting oil fields located in five contract areas onshore in Libya. It has over 2,000 employees based in the offices in Tripoli and Benghazi. Current oil production potential from all fields is in excess of one hundred thousand barrels of petroleum per day.
In June 2014, the Chris Mee Group welcomed eight EHS managers along with their spouses and children to Ireland. These trainees are now settled in Ireland for a period of 52 weeks to partake in a wide range of courses including NEBOSH International Oil & Gas Certificate, NEBOSH Fire Certificate, IEMA Associate Cert in Environmental Management System, BSI Auditor Report, Report Writing, NORM Training, Oil Spill Response, NVQ and many more.
Tarik El Amoud, International Business Development Manager at the Chris Mee Group, has been heavily involved in helping the group acclimatise to their temporary Irish home. Tarik commented that "here at the Chris Mee Group, we understand how daunting it can be for our trainees and their families to move to a new country where a different language is spoken and there are different traditions and cultures. So we welcomed the group from Harouge Oil and help them and their families to settle into daily life in Cork by providing support with securing accommodation, finding schools, taking English language classes, etc. and just showing them what life in Cork has to offer."
We are very proud to be working with Harouge Oil, and we are excited to explore further business opportunities in North Africa and the Middle East in the coming months.

Testimonial
We have settled into life in Ireland now. We got a really warm welcome from the staff here at the Chris Mee Group and they helped us in making a smooth transition to our new homes in Cork Ireland. The training we are completing is very challenging, but it is very enjoyable and will be of huge benefit to us when we return to Libya. I would highly recommend the Chris Mee Group to other companies in Libya and the wider MENA region.


Mr. Mustafa Ben Najah Dawo

Harouge Oil Operations Libya