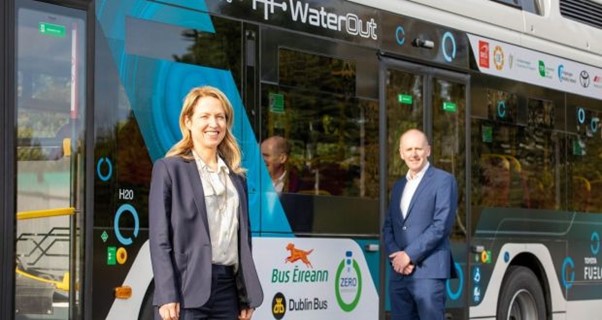 Over the coming weeks, as part of the Hydrogen Mobility Ireland (HMI) initiative, the first hydrogen-powered public transport bus will be undergoing trials in Dublin.
To allow for the gathering of information on the practical operation of the bus across varying usage, traffic and weather conditions, the trial will continue until mid-December.  Several different routes will also be taken into account. These will be operated by Dublin Bus, Bus Éireann, Dublin City University and Dublin Airport.  
An extensive rollout of hydrogen buses is expected in 2021.
When asked about Ireland moving it's urban bus fleet to cleaner and greener technologies, Minister for Transport Eamon Ryan was quoted as saying;
"..[it] is essential if we are to further reduce the carbon footprint of our public transport system and limit air pollutant emissions in our cities".
---
Read the full article here

You may also be interested in:
Are Electric Vehicles Really the More Eco-friendly Option? Read More
Environmental Impact Assessments Read More
Ireland's first electric bus takes to the road! Read More
CMSE Consultancy is and Carbon Action are industry leaders in Environmental services in Ireland and the UK. Carbon Emissions consultancy and training are available internationally. Click here for more info
Have a question? Chat to us instantly by clicking the chat box in the bottom right-hand corner of your screen. Alternatively, you can click here to email [email protected]
---