The Health and Safety Authority (HSA) have recently issued new guidance on Technical Land-use Planning Advice to reflect changes in the Control of Major Accident Hazards (COMAH) Regulations of 2015 (in turn reflecting the Seveso Directive [2012/18/EU]). The HSA have sent out a public consultation request with a closing submission date of the 19th of March 2021.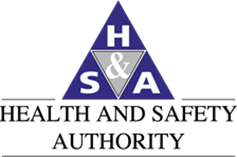 What is new about the guidance?
The HSA have set out the policy and practice in the provision of technical land-use planning advice to Planning Authorities. It will replace the current guidance document – Policy & Approach of the HSA to COMAH Risk-based Land Use Planning; 19 March 2010.
The new guidance will reflect the changes in the 2015 COMAH Regulation in relation to Land-Use Planning (LUP), significant modifications at COMAH establishments and on related public information and consultation provisions. It will set out a risk-based approach to generating Technical Land-Use Planning Advice (TLUP).  
Some of the changes in the revised guidance include:
Clear guidance is given for major accident scenarios that are to be considered relevant to TLUP, their frequencies of occurrence and the modelling parameters to be used. The Guidance consistently and closely follows the approach set out in the event trees in the Purple Book1 and BEVI2 (which describe a risk-based fatality approach for COMAH establishments, and which forms the basis for the system of risk assessment and ultimately, land-use planning in the Netherlands).
Regulation 24 – the land-use planning regulation and the link to planning and development, is explained.
Additional sections have been added on the LNG, Recovered Natural Gas (RNG) and Distillery/Warehouse sectors– and future new sections can be slotted into the framework as new sectors emerge.
Central Competent Authority (CCA) will set a risk-based Consultation Distance and the approach that will be taken if the CD risk level does not extend beyond the site boundary.
Further information on the above is available here
---
CMSE Consultancy specialists provide practical solutions and advice to all our clients in the SEVESO Safety services area.
Chat to us instantly by clicking the chat box in the bottom right-hand corner of your screen. Alternatively, you can click here to email [email protected]
Similar Topics:
Transport of Dangerous goods. The misunderstandings and requirements

Read More

Effectively controlling your Construction Safety Risk Read More
Risk Management and Risk Profiling Read More
---