Food Safety Courses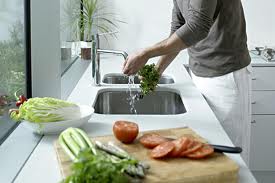 CMSE Training is a leading provider of Food Hygiene and HACCP training in Ireland. Food hygiene is now an essential part of public safety in any food preparation area.
CMSE Training give you the option of two classroom based Food Hygiene courses delivered by top class food safety professionals.
Course 1
is the Basic 1/2 day Food Hygiene course and is applicable to anyone generally working in the area of food production, preparation and delivery.
Course 2
is a more advanced 1 day course and is most applicable for those who have responsibility for managing food safety and those who professionally prepare, serve, handle, and store food. It is recommended that attendees at the intermediate course have attended the basic course first.
Courses
Sign up to our newsletter.