CMSE provide ONLINE Driver Training:
CMSE deliver world class advanced driver training courses online in collaboration with our certified partner ALERT DRIVING from Toronto, Canada.   Our  courses are unique risk management tools and add value in many ways.  Our modular approach is centered around 4 modules.  (1) Driver Evaluation in Hazard Perception (2)Defensive Driver Training – DDT courses :  (3) Fuel Efficiency Training and (4) Motorbike and Scooter module.  Our courses have been customised for most countries.  We have filmed in over 90% of countries globally.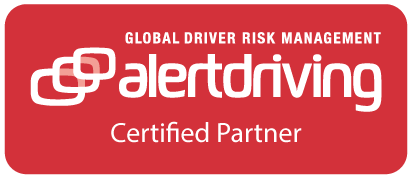 EMAIL OR CALL US NOW !

Email Enquiry:

[email protected]

Dublin Office: +353 1 517 5270

Cork Office: +353 21 497 8100

Hazard Perception Evaluation is designed to identify high-risk drivers by assessing their risk awareness and reaction time across six core safe driving categories.

Danger Zones
The Other Motorist
Speed Management
Attitude
Scanning
Space Management
This state-of-the-art application is a predictive behavior analysis tool designed to identify a fleet's high risk drivers based on their ability to identify dangerous situations that happen every day on our roadways. Based on each individual's specific deficiencies, the program assigns targeted training to mitigate a driver's assessed risk.
The evaluation includes a series of real-life traffic scenarios (20) as well as multiple-choice questions (28) pertaining to the safe operation of a motor vehicle. The scenarios present the driver with a view out the front windshield of a vehicle from the driver's seat, as well as rear-view and both side-view mirror perspectives (see example above), which captures the dynamics of driving in the real-world.
This defensive driving program was designed to address a fleet's top crash causes. Each lesson targets common errors made every day by drivers on our roadways.
Modules available include:
Alcohol, Drugs & Driving
Avoiding Collisions with Pedestrians and Cyclists
Deadly Distractions
Driving in Adverse Weather Conditions
Drowsy Driving
Escape Routes
Failure to Yield
Junctions
Lane Changes
Parking Lots and Backing
Roundabouts
Safe Driving at Night
Safe Driving in Construction Zones
Safe Freeway Driving
Safely Navigating Rural Roads
Seat Belts and Airbags
Sharing the Road with Large Trucks
Speeding
Maneuvering in Tight Spaces
Avoiding the Worst Collisions at Intersections
Avoiding Rear-End Collisions
Onboard Technology Distractions
Anticipating the Other Motorist
Aggressive Driving
The aim of the Fuel Efficent Eco-Modules is to teach drivers that fuel efficient driving behaviors reduce emissions and have personal benefits
Modules available include:
The Fuel Efficient EcoAttitude
Eco Driving Trip Preparation
Managing Emissions on the Road
The aim of the Powered Two-Wheeler Modules is to decrease risk among Motorbike and scooter riders
Modules available include:
The Defensive Rider
Avoiding Failure-to-GiveWay Collisions at Intersections
Proper Scanning and Crash Avoidance
Alcohol, Drugs and Driving
Drowsy Driving
EMAIL OR CALL US NOW !

Email Enquiry:

[email protected]

Dublin Office: +353 1 517 5270

Cork Office: +353 21 497 8100