During the initial COVID-19 restrictions that were set out in late March 2020, many in working from home  scenarios found themselves with the bare essentials not able to return to their work place to grab a monitor or even a keyboard. As these were extra-ordinary circumstances, many 'made do' to the best of their ability with what they had in their home or tried desperately to order accessories online to make their workstation set-up that bit more accommodating.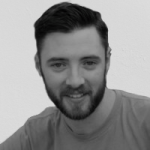 With some time gone by and the uncertainty of where this pandemic is still yet to lead us, one thing is more certain is that homeworking will have a greater uptake and will be a feature of how businesses operate into the future. One Irish survey stating 83% of respondents want to be able to work from home when the crisis ends. Of those respondents, 42% wish to homework several times a week, while 29% would like the option several times a month.
Like the fundamental principles of ergonomics, there is no 'one size fits all' approach to a successful homeworking set-up or the flexible work policy that a company may adopt. Some employees have established a good balance in segregating home working set-up and normal private home life. Others strike a balance between office and home working. For some, and for a wide variety of reasons, the idea of indefinite homeworking is most undesirable, and the full time return to the office environment is much anticipated. This may be to the unsuitability of the home to accommodate a workstation and work activity
Whatever future equilibrium is established, home workers and companies will need to consider how the work/life boundary can be established. The tools and guidance for good posture and productivity must be available, such as a chair, monitors etc., however the 'where' these items are set-up can be equally as important.
While the commuting may have been eliminated, the differentiation of people's workstation and the breakfast counter can become quickly blurred. An American study on teleworkers (home workers) found that workers with a dedicated office space had an easier time turning their attention to non-work responsibilities compared those without a home office, while workers responsible for walking a dog or caring for children after school had stronger work-home boundaries than those only accountable for themselves. 
With issues such as childcare, home schooling and COVID-19 restrictions posing future challenges for many, individuals and companies alike need to consider what the long term psychosocial effects will be in deciding how best a working from home strategy can be implemented.
Some items for consideration in a home working setting:
How easy is it to establish dedicated blocks of time without disruption at the home workstation?
How structured is the employee's time i.e. do they have frequent conference calls, are they in control of their schedule?
Can they effectively work in the space that you have? Does it feel cramped. Is there poor natural light? These issues can all impact the individual's ability to concentrate, engagement, job satisfaction and long-term mental well-being in the long run.
How can the company maintain productive communication and feedback without exacerbating the 'always on' mindset of persistent notifications and timely responses expected from modern technology, which can just be counterproductive for their employees?
In this changed work environment employers continue to have responsibilities to proactively manage the safety health and welfare of employees, whether in the office or home workplace. There is no doubt however that it is in the best interest of any employer to have a productive, motivated and engaged employee while working in the office or in the adapted home office environment.
---
The ergonomic & Safety Consultants at Chris Mee Group offer a fully rounded Ergonomic service to our Clients. From Online Display Screen Equipment Awareness training, classroom based Ergonomics courses and Ergonomic Assessment consultancy, Chris Mee Group have a solution for individuals and companies of every size.
Have a question? Chat to us instantly by clicking the chat box in the bottom right-hand corner of your screen. Alternatively, you can click here to email [email protected]