Jobseekers / Unemployed – Training Grants & Funding For Courses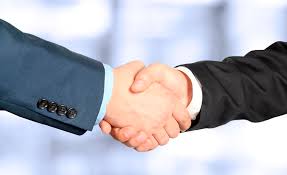 Jobseekers and unemployed people all over Ireland are trying to find work in a very competitive market. Re-skilling, using short duration training courses of one day or up to two weeks, is an obvious way to increase your chances in the job market. The good news is that jobseekers who are trying to get back to work can now get free or subsidised training courses from training companies nationwide.
Enquire about free or subsidised training
This is a very positive move by the government to assist jobseekers in their efforts to enhance their CVs and thereby enhance their job prospects. All jobseekers should be looking at the courses available and seeing if courses exist that will equip them for career paths that they may be interested in.
There are various funds available through different agencies such as SOLAS (FÁS), Skillnet, the Department For Social Protection, and the European Globalisation Adjustment Fund (EGF).
These subsidised training schemes are designed to fund short term training courses for jobseekers that have identified work opportunities. These financial supports, in the form of allowances, provide students with the chance to train or upskill, which may then hopefully lead to employment opportunities.
Below are details and links to each of these funding opportunities.
Training Support Grant (TSG) – Department Of Social Protection
http://www.welfare.ie/en/Pages/Training-Support-Grant.aspx
Training Allowances & Funding – SOLAS (FÁS) Grant
http://fas.ie/en/Allowances+and+Grants/
Free Training Courses For Unemployed – Skillnets
http://www.skillnets.ie/unemployed
The EGF Lufthansa Technik Airmotive Ireland (LTAI) programme and The EGF Andersen Ireland programme – European Globalisation Adjustment Fund
http://egf.ie/egf-programmes/open-programmes/