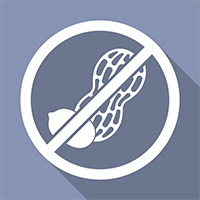 May 8th to 14th is Food Allergy Awareness week.  A food allergy occurs when ones immune system responds to a food that the body has incorrectly recognises as being harmful. As part of the bodies response, antibodies are produced and a complex chain of events begin to occur, leading to the release of substances such as histamine.
The FSAI (Food Safety Authority of Ireland) note that there are 14 allergens that must be declared by law, including; Eggs, Fish, Peanuts, Soybeans, Milk and more.
According to a 2014 report from the European Food Safety Authority (EFSA), approximately 3% of adults and children are estimated to suffer with food allergies and intolerances.
Incidences of food allergies and intolerances in industrialised nations are generally accepted to be on the rise.
This, Food Allergy Awareness week. CMSE Training are offering a 25% discount for the first 100 people who sign up for our 100 minute, CPD, Gatehouse Awards, Institute of Hospitality & IIRSM Approved Allergen Awareness Online training course using Discount Code: FAAW2022 . Offer Expires May 15th 2022.
This Allergen Awareness Online training course will cover;
General allergies,
Food allergies
Food intolerances
The differences between allergies & Intolerance
The 14 allergens controlled by legislation along with food additives and how they can trigger allergic reactions.
It takes a detailed look at the symptoms of food allergies and takes in the wider picture discussing the current theories of why rates are increasing.
It then finishes off by covering practical steps that can be taken to reduce the risk from allergens and also what steps can be taken both internally and externally to monitor the control measures
Register Here using discount code: FAAW2022