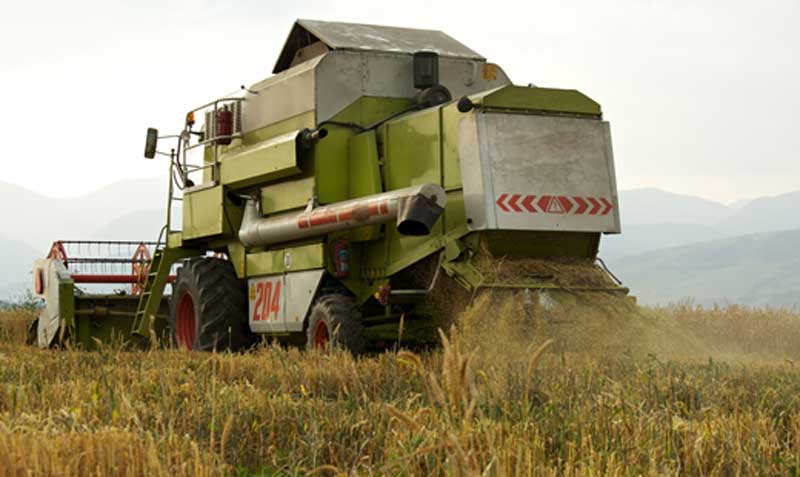 A grant scheme to help farmers in Northern Ireland improve health and safety around the farm is expected to be launched in 2013 to help farming get away from its unwanted reputation as Ireland's most dangerous occupation. Since April 2012, 10 people have died in accidents on farms in NI.
Farming organisations have been pushing DARD to release capital for a grant scheme to fund items such as safety slats on slurry tanks, PTO guard covers and calving gates for working with livestock. Irish Farmers Journal sources indicate that a substantial pot of money could be made available to fund a scheme and there is optimism this will happen.
That money is likely to come from within the NI rural development programme where significant underspend is occurring. The latest move stems from the recent decision to accept much lower numbers than anticipated onto the NI Countryside Management Scheme. Putting the unspent money into a grant scheme to improve health and safety would make it available for good use, rather than being returned to Europe at the end of 2013.
At present, work is on-going within the Farm Safety Partnership, a body made up of farming and government organisations to address the issues of farm safety, to draw up a list of possible eligible items. A formal announcement is expected in the coming weeks.
Visits
Meanwhile, the Health and Safety Executive for NI (HSENI) launched their campaign of farm safety visits this week with an event on the farm of John and Simon Best, Poyntzpass. The HSENI intends to visit over 1,000 farms by March 2013.
Officials from the HSENI are keen to point out that these are 'visits' not 'inspections'. Malcolm Downey, who heads up the HSENI farm safety team told the Irish Farmers Journal that he did not want confrontation with farmers. He said that his inspectors were there to help and guide farmers around the four crucial safety issues of storage and mixing of slurry, working with livestock, working at heights and ensuring that machinery is properly maintained.
He said that his inspectors would initially be 'cold calling' on farms and that each visit should last about 30 minutes. During that time, the HSENI inspector will ask to see things such as cattle handling facilities, ladders, slurry mixing points and PTO guards.
The focus here will be on some of the main machinery on the farm such as the slurry pump, slurry tanker, grain bruiser or standby generator (any machine where the farmer is often working close to the PTO shaft).
Follow-up
The approach being taken by the HSENI is one of helping farmers take a critical look at safety on their farm, and putting the onus on the farmer to suggest improvements that should be made.
However, where something is deemed very unsafe (such as an unprotected PTO shaft), there is the possibility of a follow-up visit. "If the guard remains unprotected at a second visit, we may have to consider an enforcement notice and insist that it be done," said Downey.
Three council areas have been identified as having the worst farm safety record — Omagh, Cookstown and Larne.
There will be a certain level of targeting of inspections in these three districts.
After that, the remaining farms will be chosen at random.
This story was taken from the Irish Farmers Journal, 10th November 2012