Safety Statements
Enquire about Safety Statements Consultancy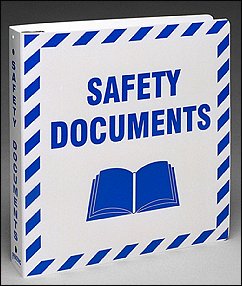 CMSE Consultancy is a leading provider of health and safety statements (more commonly known as the Safety Statement) to SMEs in Ireland today. CMSE Consultancy have extensive experience in nearly all sectors, so whether you work in the farming sector, the industrial sector, the services sector or any other sector you can be assured of a top quality service from CMSE Consultancy.
Safety Statements are essentially a snapshot or photograph of your current safety management system. Would you put up on view a bad picture of your business? Obviously you would not – you want the picture to be both an accurate picture and a good picture. CMSE Consultancy guarantee you a top quality, "personalised", legally compliant Safety Statement. Some providers just offer a generic Safety Statement document – they just change the name on the document and that does NOT comply with the law.
Your Legal Requirements
Under Section 20 of Ireland`s Safety, Health and Welfare at Work Act 2005, employers are required to prepare a written Safety Statement for their company. This statement is effectively a company`s documented Health and Safety Management programme for ensuring the safety, health and welfare of all its employees while at work.
CMSE Consultancy Safety Statement Services
We provide a personal service that involves one of our consultants visiting your premises to review your location, operations, equipment, etc. The site visit ensures that our consultant accounts for all the potential hazards and risks that your employees may be exposed to during the course of their duties and that all appropriate risk assessments are developed. We then prepare a company specific, fully compliant, comprehensive Safety Statement to meet your requirements.
Supplementary Information
The Health and Safety Authority (HSA) has outlined that the key points in the formulation of a Safety Statement are to:

Involve management up to the highest level in a clear programme of action
Engage all stakeholders in the formulation and consultation process
Stimulate action to ensure compliance with the statutory safety and health provisions
Identify hazards and prioritise remedial action based on the risk of injury to exposed persons
Ensure safety measures are kept in place and monitored on a regular basis
Identify and assign clear responsibilities in relation to safety and health matters
Ensure systematic follow-up of problems, once identified
Ensure that competent resources are assigned to safety and health
Gain the committment of all persons in the workplace
Did you know That CMSE Consultancy also offer Risk assessments? Click here for more information
Enquire about Safety Statement Consultancy
Sign up to our Newsletter!!