Safety Audits
Enquire about Safety Auditing Consultancy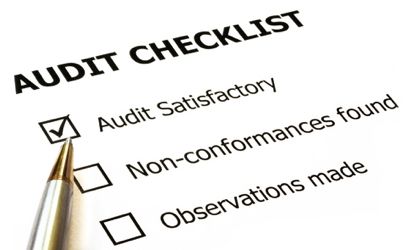 CMSE Consultancy is a leading provider of Safety Auditing Services, both in Ireland and Internationally. In addition, we cover both General Health and Safety Audits and Construction Site Health and Safety Audits. Our specialists provide practical reports that indicate clearly the hazards identified and the controls required to minimise the risk, as a result. Furthermore, all audits lead to actions and control measures that MUST be implemented. CMSE Consultancy are well known in industry for our practical control measures. As well as our safety systems.
CMSE Consultancy has extensive experience of carrying out audits of many different systems and locations, etc. These include, but are not limited to:

Safety Management Systems (OHSAS 18001)
Environmental Management Systems (ISO 14001)
Construction Projects (PSDP duties / PSCS duties)
Company Work Locations
Confined Spaces
Energy Consumption
Carbon Emissions
Applicable Legislation
The Safety, Health and Welfare at Work Act 2005 requires employers "to manage and conduct work activities in such a way as to ensure, so far as is reasonably practicable, safety, health and welfare of his or her employees". The Construction Industry is one of the high risk sectors in Ireland that result in significant numbers of injuries and fatalities. The Safety, Health and Welfare (Construction) Regulations 2013 place new demands on Clients, Designers, Employers and Contractors. Conducting Health and Safety Audits is a proactive health and safety management tool to ensure the management of health and safety at work and legal compliance.
Services Provided By CMSE Consultancy
Safety Management Systems Audits (OHSAS 18001)
Environmental Management Systems Audits (ISO 14001)
Construction Projects Audits (PSDP duties / PSCS duties)
Construction Project Environmental / Safety Audits
The following is some detail on the Construction Project Environmental / Safety Audits. In addition, CMSE Consultancy safety consultants will conduct an audit of the work site. As well as a review all organisational arrangements and documentation. On completion of the audit a detailed written report outlining the findings of the audit will be issued. The audit report will prioritise corrective actions and recommendations. A detailed Construction Audit may include a review of the following documents and systems (non-exhaustive):

PSDP role
PSCS role
Client role
Preliminary Health and Safety Plan(s)
Construction Health and Safety Plan(s)
Systems of work
Method statements
Risk assessments
Existing site safety audits
Permits
Safety induction
Tool box talks
Training records
Safety file
Waste disposal
Segregated storage
Did you know that CMSE Consultancy also offer Risk assessments? Click here for more information
For more information visit the HSA Website