Environmental Impact Assessment
Enquire about Env Impact Assessment Consultancy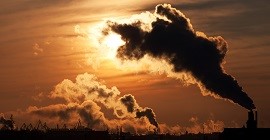 CMSE Consultancy is a leading provider of Environmental Impact Assessments (EIAs). These are required for certain developments as part of planning applications. CMSE project manages the EIA process with a team of suitably qualified experts as required by the project.
Where a proposed development is found to create an adverse impact on the environment, mitigation measures will be needed to minimise this impact. CMSE project manages ecological survey techniques including:

Mapping of habitats
Identification of protected species or signs of their presence
Providing a report of results and conclusions, with appropriate recommendations for any necessary further investigation or actions
We also ensure that the common problems found with EIA / EIS are avoided by regular quality checks and continued focus on the project.
'Below Threshold' Works
In some instances an EIA may not be required due to the scale and nature of the development. An environmental report or feasibility study can be carried out in the early planning stages to determine the developments environmental impact at a particular site, without going into the detailed assessment required for an EIA / EIS.
CMSE Consultancy has carried out suce `below threshold` projects, using in-house suitably qualified experts, and we also develop Environmental Reports, Environmental Risk Assessments and Feasibility Studies.

Enquire about Env Impact Assessment Consultancy
Sign up to our Newsletter!!