DGSA and ADR Services
Enquire about DGSA and ADR Consultancy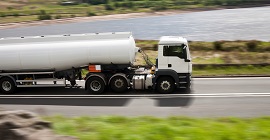 CMSE Consultancy is a leading provider of (Dangerous Goods Safety Advisors) DGSA and ADR services. As a result, our experts play a vital role in helping our clients to ensure safe transportation of dangerous goods . For instance, by Road, Rail, Sea and Air. Above all, CMSE Consultancy provides DGSA and ADR expert services to clients both nationally and internationally.
What is a DGSA / Dangerous Goods Safety Advisor
A Dangerous Goods Safety Advisor (DGSA) is a person certified to provide advice to undertakings whose activities include the consignment, carriage, or the related packing, loading, filling or unloading of dangerous goods, to monitor compliance with legal requirements and to ensure the preparation of an annual report. The detailed provisions regarding the role of a DGSA for carriage by road are listed in ADR 1.8.3.
EMAIL OR CALL US NOW !   

Email Enquiry: 

[email protected]

     

Dublin Office: +353 1 517 5270  

Cork Office: +353 21 497 8100
.
Legislative Requirements
Legislation governing the carriage of dangerous goods by road nationally and throughout Europe, and adopted by 46 countries worldwide, is based on the ADR. This agreement has been in place for over 50 years, and is amended every two years. In Ireland the ADR is given effect by national legislation which is frequently amended to keep it in line with each new edition of the ADR.
National legislation provides for general participant duties, the practical safe transport of dangerous goods, competent authorities, powers of enforcement, offences and penalties.
Current Legislation is:
European Communities (Carriage of Dangerous Goods by Road and Use of Transportable Pressure Equipment) (Amendment) (No. 2) Regulations 2017.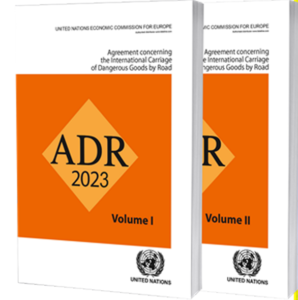 Consultancy Services Provided 
Consultancy Services provided:
The ADR specifies the responsibilities of a DGSA in Chapter 1.8.3
The core responsibilities of a DGSA are as follows:
Advising undertakings on the safe transport of dangerous goods by road.
Monitoring the undertakings compliance with dangerous goods regulations.
Preparing an annual report about the activities of the undertaking related to the transport dangerous goods.
Investigating any accidents or infringements of regulations and preparing reports.
Monitoring the provision of training and advice to any staff involved in the transport of dangerous goods.
Did you know that CMSE Consultancy have an array of services. For instance, they also offer Chemical Agents Assessments.
Click here for more information
Sign up to get interesting news and updates delivered to your inbox.