DGSA and ADR Services
Enquire about DGSA and ADR Consultancy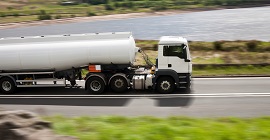 CMSE Consultancy is a leading provider of (Dangerous Goods Safety Advisors) DGSA and ADR services. As a result, our experts play a vital role in helping our clients to ensure safe transportation of dangerous goods . For instance, by Road, Rail, Sea and Air. Above all, CMSE Consultancy provides DGSA and ADR expert services to clients both nationally and internationally.
CMSE Consultancy – Top Quality DGSA & ADR Services
Our DGSA experts can carry out the following duties for you in relation to the transport of dangerous goods:

Provide expert and practical advice on Road, Rail, Sea and Air transportation safety legislation
Prepare your annual report for you as required by legislation
Monitor procedures /practices and investigate and prepare reports on any accidents or emergencies
EMAIL OR CALL US NOW !   

Email Enquiry: 

[email protected]

     

Dublin Office: +353 1 517 5270  

Cork Office: +353 21 497 8100
.
Legislative Requirements
Any business involved in the transport, or related loading or unloading, of dangerous goods by Road, Rail, Sea or Air is required to appoint one or more Dangerous Goods Safety Advisors (DGSAs).   Hence, these advisors must be competent in the area of safe transportation. This includes, by Road, Rail, Sea or Air of dangerous goods and the associated legislation.  The DGSA is responsible for helping to prevent accidents to people, property and the environment from transportation activities. Furthermore, DGSAs can be full-time or part-time as appropriate.
Some Applicable Legislation 
Legislation now in effect in Ireland, includes:

The Carriage of Dangerous Good by Road Regulations 2007
Miscellaneous Provisions Regulations (S.I. No. 288 and 289 of 2007)
These regulations apply to the carriage of dangerous goods by road in tanks, bulk, packages. Which include, the packing, filling, loading and unloading of dangerous goods in relation to their carriage.  The 2009 revision of ADR Regulations introduced a big change to the instructions in writing, both in terms of the content and who is responsible for supplying them.  Other changes are available on request.  Since 1st July 2009, the new instructions in writing must be used at all times when hazardous goods are transported by road. The HSA have compiled some guidelines on the duty of a DGSA.
Did you know that CMSE Consultancy have an array of services. For instance, they also offer Chemical Agents Assessments.
Click here for more information
Sign up to get interesting news and updates delivered to your inbox.