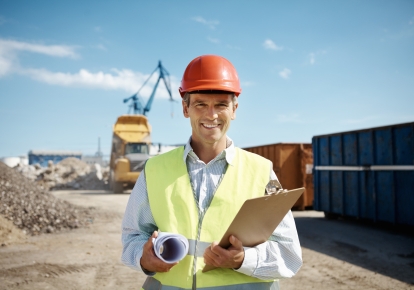 Construction Project Supervisor Services – PSDP and PSCS
CMSE Consultancy is a leading provider of Construction Project Supervisor Services. These include Project Supervisor Design Process (PSDP) and Project Supervisor Construction Stage (PSCS) services in Ireland today. In addition to the PSCS and PSDP services, CMSE Consultancy specifically work with clients to advise and assist them in their duties under the 2013 Construction Regulations. CMSE Consultancy supply carefully selected PSDP & PSCS safety consultants and safety officers to clients on most large projects. Clients include M&W, Alstom, ESBI, GSK, Pfizer, BMS, Henkel, ESB and many more.
Enquire about PSCS & PSDP Services Consultancy
The three main requirements of the 2013 Construction Regs:
---
Applicable Irish Legislation
Under the Safety, Health and Welfare (Construction) Regulations 2013 new duties and responsibilities have been placed on PSDP in order to improve the health and safety in the construction industry by engaging all the participants in a project from conception to completion. The duties of the PSDP are to:

Identify hazards arising from the design or from the technical, organisational, planning or time related aspects of the project
Where possible, eliminate the hazards or reduce the risk
Communicate necessary control measures, design assumptions or remaining risks to the PSCS so they can be dealt with in the Construction Safety and Health Plan
Ensure that the work of designers is co-ordinated to ensure safety
Organise co-operation between designers
Prepare a written safety and health plan for any project where construction will take more than 500 person days or 30 working days or there is a particular risk and deliver it to the client prior to tender
Prepare a safety file for the completed structure and give it to the client
Notify the Authority and client of non-compliance with any written directions issued
The PSDP may issue directions to designers or contractors or other
Other Specific CMSE Consultancy Services As Required Under The Irish Construction Regulations
Meeting with and advising the client on the client`s duties and responsibilities under the Safety, Health and Welfare Act 2005
Attending meetings by the Design Team and liaising with Design Team leader, as required, to fulfil the duties of PSDP under the Regulations recording health and safety issues, and ensuring that particular hazards and risks are addressed in an appropriate manner
Preparation of a brief overall Design Safety Review to be issued to the Client summarising the risk assessments of all the designers (and the actions arising there from)
Preparation of a Preliminary Health and Safety Plan for the construction of the project
Assisting the client in assessing the competency and sufficiency of resources of Contractors to act both as Project Supervisor (Construction) Stage and as Contractors if requested
Attending site and site meetings during the construction phase, as requested, fulfilling the duties of PSDP under the Regulations
Preparation of a Safety File and issuing the PSDP Safety File to the Client
Interested to know how CMSE Consultancy can assist with your construction health & safety compliance requirements?
For more information on Construction Project Supervisor Services visit the
HSA website