Behaviour Based Safety
Enquire about Behavioural Based Safety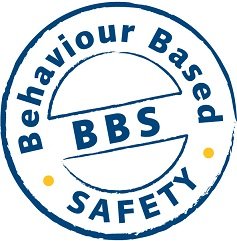 CMSE is recognised as an industry leader in the areas of Behaviour Based Safety (BBS) programmes and Observational Based Safety programmes. Our specialists have extensive experience in BBS Programmes having worked in the area for many years. We provide practical support, training and solutions to our clients.
Why Use A Behaviour Based Safety Programme or System?
Behaviour Based Safety (BBS) systems came about to reduce accidents and their resultant costs. The costs can be human costs (in the form of death or injury) or financial costs (in the form of damage to equipment, raw material, product, etc).
Accident causation studies (including ones by Du Pont, Heinrich and Kletz) highlight the fact that up to 96% of all accidents and incidents are caused by human error, with only 4% due to unsafe work conditions. So, Behaviour Based Safety focuses on worker behaviour and human factors rather than limiting itself to the traditional approach of engineering safeguards. The aim is to change behaviour and foster a positive, open safety culture. This in turn leads not only to reduced injuries and illness but also to improved morale, quality, performance and productivity.
CMSE Behavioural Based Safety Services
The programme involves front line staff carrying out planned routine behavioural safety observations audits / tours. It involves immediate one-to-one feedback on the observation with the person involved. The observations feedback focuses on both positive and negative behaviours observed. At CMSE we use the following four-stage process:
Stage 1: On-site evaluation of Health & Safety
This evaluation phase includes one-to-one interviews with key members of your management team, supervisors and informal discussions with operators during the site tour, and a review of your key Safety Management System (SMS). On completion of the evaluation, our report gives key findings and recommendations on how best to integrate a behavioural safety programme within your existing safety management system. We present the report and recommendations to your senior management team in the form of a presentation.
Stage 2: Behavioural Based Safety Training
1 day Behavioural Safety Audit training programme with key personnel who will be involved in behavioural audits / tours
1/2 day Behavioural Safety Awareness training programme with all personnel
Stage 3: Implementation of Behavioural Based Safety Programme
Identify and agree the internal and external support resources
Agree implementation programme timetable and key milestones
Develop list of "golden rules" or model behaviours to follow
Conduct planned safety observation audit / tours, report and analyse findings
Stage 4: Evaluation of the Programme
CMSE will facilitate and support the full implementation of the BBS Programme
Did you know That CMSE Consultancy also offer Safety Management? Click here for more information
Enquire about Behavioural Based Safety
Sign up to our Nesletter!!