Mr Hogan attended a water metering conference in Croke Park yesterday where he confirmed he wants to have a state-run company, Irish Water, in place by the end of the year to oversee the metering programme.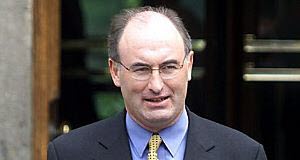 Mr Hogan also confirmed that the installation of water meters in homes would begin early next year.
The EU/IMF bailout obliges Ireland to introduce water charges by 2013. However, Mr Hogan said no water charges would be levied until the meter installation programme was complete, which could take up to three years.
"There will be no flat-rate water charge, but there'll be a water charge by meter. Over and above a generous allowance for your domestic purposes, you'll pay a water charge."
For Water Meter Installers Courses please see www.irishwatermeters.ie
www.examiner.ie article by Claire O'Sullivan and Juno McEnro