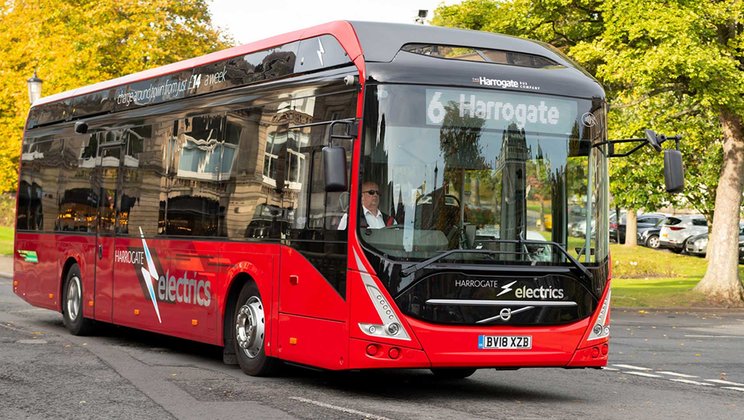 Ireland has hit a milestone in its transition to a low-carbon future with the first fully-electric bus taking to the streets of Dublin.
Ireland's first fully-electric Volvo shuttle bus will be operating an efficient and environmentally friendly 8km route between the Crowne Plaza Hotel, Holiday Inn Express and Dublin airport.
The bus is expected to run seven days a week and cover an average annual mileage of around 88,000km.
The new bus, a one-door 12m generation 2 7900e with 200kw battery capacity which can fully charge in under an hour, was commissioned by Tifco hotel group.
When discussing the decision to invest in a complete electric solution to replace the conventional diesel engine option, Tom Colman, Group Procurement Manager for the Tifco Hotel Group said;
"…Tackling climate change and carbon emissions is very much at the forefront of everything we do and choosing a zero emissions bus forms part of this ethos and approach."
Nick Page, Managing Director for Volvo Bus UK & Ireland, said: "We've seen from experience with the 7900e the kind of contribution that can be made to improving air quality. In addition to the UK trials, it has been successfully tried and tested across Europe in countries including Sweden, Germany, Belgium and Luxembourg. "
Similar Topics
Carbon Calculators – How Accurate Can They Be? Read More
Are Electric Vehicles Really the More Eco-friendly Option? Read More
Environmental Impact Assessments Read More 
Sources: