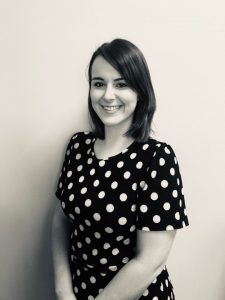 The world of work has undergone significant changes in the last number of months due to the pandemic. We're seeing companies shifting suddenly to a completely remote workforce whilst trying to communicate with both customers, clients, staff and potential new hires within the recruitment process. 
The team are seeing a trend in the questions being received from clients and contractors about what's happening on the market and how Government's public health restrictions are affecting at ground level.
While some companies have been lucky enough to be able to continue with business as usual through the pandemic, due to uncertainty in the economy and the many unknowns of lock down, many companies had to cancel, postpone, rethink, or slow down their recruitment. This was with the aim of being able to retain their current staff.
Now however, some time has passed, it's being accepted that COVID will be here for at least the medium term and measures have been put in place to mitigate some of the risks hiring has begun to ramp back up.
With this being said, we are seeing a lot of caution from small to medium size companies who need to get back to full operations in this "new normal" climate.
Many companies, especially within the SME demographic, are looking to contracting as an option to reduce the long-term costs associated with hiring permanent staff. Hiring a contractor to complete a project makes better financial sense if a company has fluctuating workloads.
What are the Employer/Company benefits of choosing a contractor to fill a role?:
Cost Saving. While daily rates can initially appear high compared to full-time employees, companies save on compulsory taxes such employer's PRSI, pension contributions, pay for holiday, sickness and parental leave, plus any other benefits the company might offer. Then there are the internal costs incurred due to various equipment, HR and admin, training, induction, rewards and bonuses
Contractors are often available to work at short notice, which helps the company to meet business demand/peaks quickly.
Experience levels prove to be self sufficient and productive. Contractors are often mid to senior level and can hit the ground running on every new contract. Helping them make a positive impact straight away to the organisation.
Risk is reduced – When hiring a permanent employee and they turn out to be the wrong fit or as a business you need to make redundancies due to a lull in work, there is a lot of time and cost involved. Hiring a contractor for short term projects reduces these risks while still getting the task done. Contractors also must provide their own insurance reducing the legal liability on the employer.
Process is faster A contractor can be working onsite within a week of starting the hiring process. On average to hire a permanent employee it takes 6-8 weeks minimum.
What are the benefits of working as a contractor?
Tax planning and pension planning options, Contracting can offer better tax and pension planning. There are several options open to contractors from setting up their own Limited company to using a payroll provider. When you have your own LTD you can set up an executive pension and the company then can pay employer contributions. Availing of greater tax relief to find your pensions. You can also reduce your tax bill by claiming business expenses.
Higher salaries, Contractors don't receive the same benefits as employee's (In terms of healthcare, holidays etc) so they receive a higher hourly rate compared to their full-time equivalents. They are also paid for each hour they work and are usually not capped to the standard 39-hour week.
Increased flexibility. Contracting offers the flexibility to move between companies and work on a wider variety of projects. You can also choose your projects/locations and when you want time off. Highly in demand contractors can take a few weeks holidays in between contracts if they wish.
Getting A Mortgage. In the past obtaining a mortgage as a contractor was extremely difficult. In the last number of years banks are now looking more favourably on contractors and comparing them on the same basis as if they were full time permanent employee's.
Maintain a good work/life balance. Contractors get to choose their projects if their skills are in demand. They can often have less commuting, fewer meetings, less office politics to navigate around, and can choose the hours that suit them the best.
Over the past several years we have seen a rise in the number of people abandoning the traditional employment and going down the self-employed contractor route. For many the benefits are simply to great to ignore, and with the way we work changing dramatically in the last 7 months, contracting is only going to get more popular for clients.
---
Here at CMSE Recruitment we have an ever increasing number of available contractor roles. These Environmental, Health and Safety roles are distributed across Ireland and in a vast range of industries.
Click here to book a meeting with Ciara