November 1, 2018 By Valerie Foster Comments are Off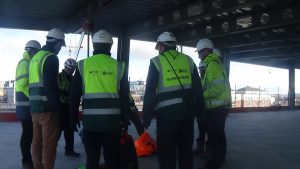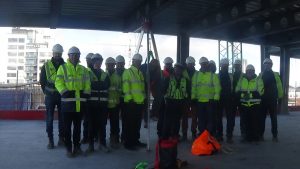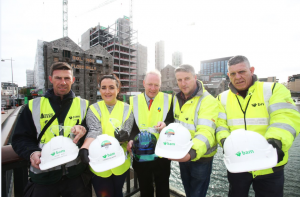 Chris Mee Group are delighted to have partnered with Portwest, Charles Hughes Ltd and BAM Construction for a Construction Safety week workshop at the Bolands Mill / Google site in Dublin.
The topic of the October 26th workshop was "Working at Height Safety". Safety tips and rescue techniques were shared with attendees whilst the demonstrator, a Consultant at Chris Mee Group is suspended from height.
The overall aim of the workshop was to influence stronger cultures of health and safety amongst workforces.
Sign up here to receive a link to the event video:
Our Construction Safety week 2018 gift to you!
Use Promo code "CIFSafety18" for a 25% discount on any of our Online Training Courses including;
Offer expires November 14th