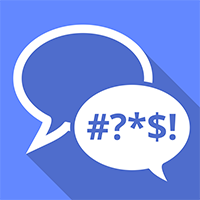 October 20th is Conflict Resolution Day 2022. Conflicts arise across many areas of our lives, such as within our workplaces, friendships, personal relationships, and within our families. It's an inevitable part of most people's lives. What's important, is how we resolve these conflicts. Conflict resolution does not have to be nasty; it can be resolved through peaceful methods.
To celebrate, Conflict Resolution Day 2022, we're offering a 25% discount on our Conflict Resolution in the Workplace – Online Training course with Promo code: CRD2022 .
Start your free trial or register for this course here. 
This 45-minute course is approved by CPD, Institute of Hospitality & IIRSM. The course starts by explaining what constitutes conflict and some of the most common causes. It covers the stages of conflict and contains several extensive modules that outline conflict resolution techniques. Finally, it explores how effective management of conflict can result in positive outcomes in the workplace.
Click Here & Use Promo code: CRD2022 for 25% off until, Friday 21st October.
---
Other Online Health & Social Care Courses include: