CMSE Training are delighted to announce that we have successfully completed QQI's re-engagement process.
The QQI Programmes and Awards Executive Committee has approved our QA procedures for the provision of Minor Awards at Levels 4 to 6.
Who are QQI?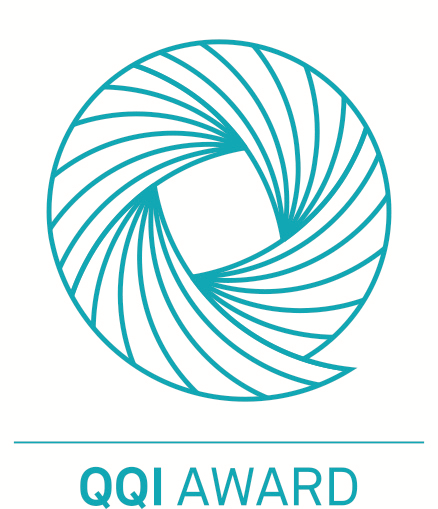 QQI stands for Quality and Qualifications Ireland, it is the independent state agency responsible for
Qualifications and Quality Assurance in further education and training, and higher education in Ireland. Established by the Qualifications and Quality Assurance (Education and Training) Act 2012, the functions of QQI are set out in law.
QQI play a key role in promoting and regulating Quality in training and education by maintaining and setting the standards for awards made on the ten-level NFQ (National Framework of Qualifications). In addition to the universities, public colleges, and institutes, QQI are also responsible for the quality assurance of any private colleges and training providers like CMSE training that offer training programmes or courses leading to a national qualification (QQI award).
In order to offer a training programme leading to an award it must first be validated and approved by QQI. In addition to programme validation and approval the providers themselves must also have authorisation. To become an approved provider the appropriate quality assurance management systems must be in place, systems which encompass not just the training content but how the training centre is managed and resourced, the supports available for employees, learners, and trainers alike.
What is re-engagement?
QQI is evaluating the quality assurance procedures of training providers across the country for the first time for the purposes of approval. This evaluation process (also known as re-engagement) was developed to enable existing private and independent providers to have their quality assurance procedures which were previously agreed with HETAC or FETAC, approved by QQI.
As part of the re-engagement process, CMSE training have established new governance structures providing separation of commercial decision making from academic decision making. Our academic governance is informed externally and includes input from academia, the learner, and the trainer. We have also introduced a learner handbook which provides a useful source of information for our learners about CMSE training, how we conduct assessments, our mutual responsibilities and the various learner supports that are available throughout the learning journey.
Achieving approval of our QA procedures is hugely important to us, it further demonstrates our commitment as a company to quality and compliance, and as a result we can continue to deliver training to our clients to the highest possible standard, certified to national standards and recognised internationally.
Click Here for more information on QQI
---
Click here for a full list of the QQI certified courses that CMSE Training have to offer.