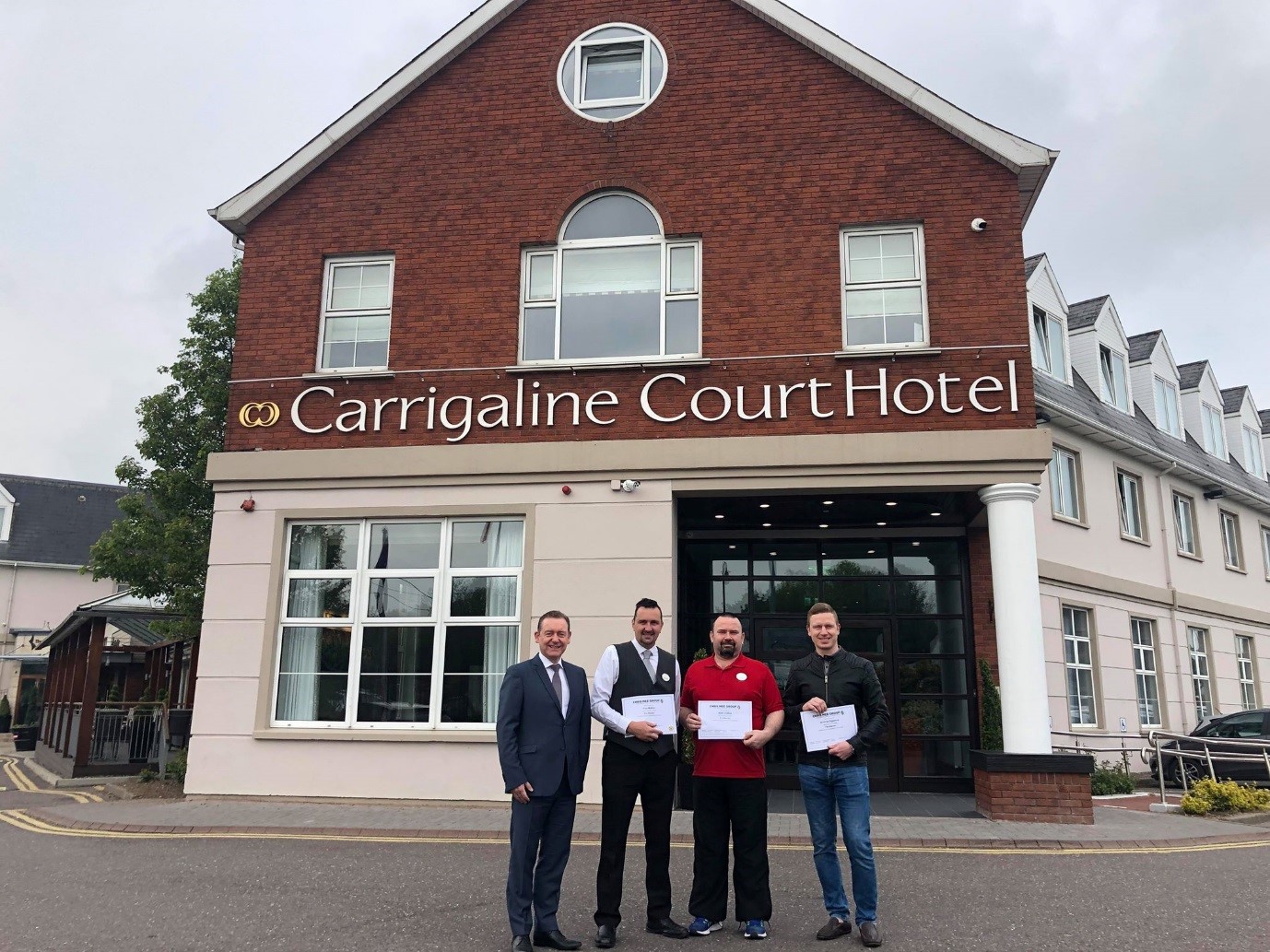 Chris Mee presents some of the team at Carrigaline Court Hotel Fire Warden certificates. They employees recently completed this training with CMSE Training, part of Chris Mee Group.
Fire safety training is essential in keeping the hotel staff, patrons and premises safe. By legislation, employers are required to prepare and revise adequate emergency plans and procedures. As well as such, the requirements specify that necessary measures for firefighting and the evacuation of the workplace are to be undertaken.
As part of this one day course, the team got the chance to get hands on experience in the use of a fire extinguisher.  Furthermore, the employees were shown how to identify possible fire hazards in their own workplace and fire evacuation procedures. The team members are now certified Fire Warden's for the next three years.
Click here to book your Fire Warden Training today!
……. (L-R): Chris Mee, Paul Mallon, Keith Collins, Dmitrijs Zigunovs.