Chris Mee Group are delighted to be supporting Kayls Cole for the 2022 Season. The 18-year-old, Leaving Certificate student is one of the brightest young stars of Irish motorsport and the first female Karter in Ireland to move up to single seater racing and made the bold move to race in the highly competitive UK F1000 championship in 2021.
Having recently been presented with the award for "highest-scoring novice" in the 2021 F1000 Championship prizegiving ceremony at Silverstone, Kayls is working hard to balance her leaving cert exam prep and career in motorsport. Her ambition is to be the first Irish women to race in the all-female W series championship. This alongside her passion for art and engineering are major contributory reasons for her post leaving cert course choice of Mechanical Engineering with a race team in Britain.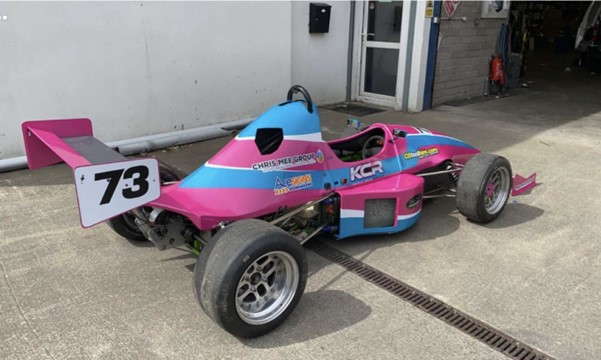 The Chris Mee Group supports the development of young talent in many ways. 
Our people are our biggest asset and we believe in supporting and encouraging young people in advancing their careers, be it in motor sport or in academia. 
We have sponsored a number of academic awards in various third level colleges in the past. 
We also pride ourselves in our Graduate programme.  The Chris Mee Group will be hiring a number of graduates this year. See HERE for more details
In the meantime we look forward to following Kayls progress in the pre rounds of the British Monoposto championship and the F1000 championship this year!