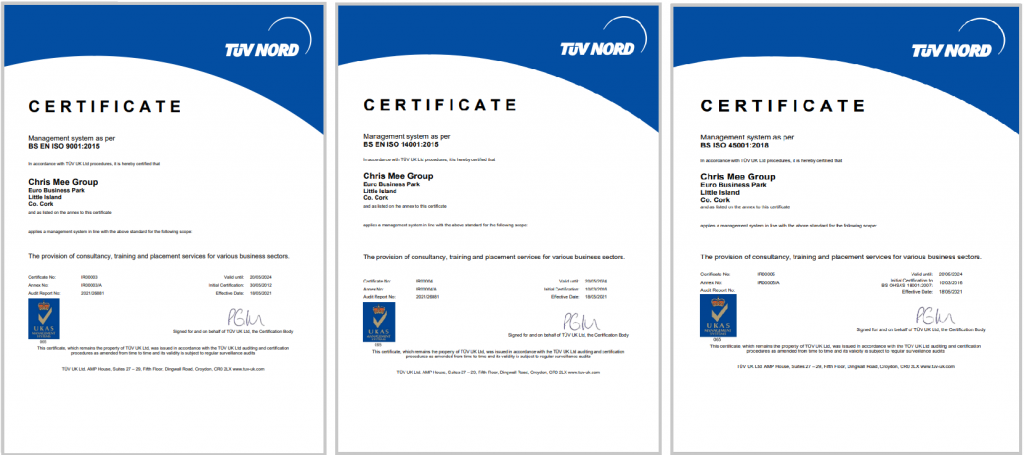 The Chris Mee Group management system underwent an ISO recertification audit in May 2021 with all three locations in Cork & Dublin being audited by TUV Nord.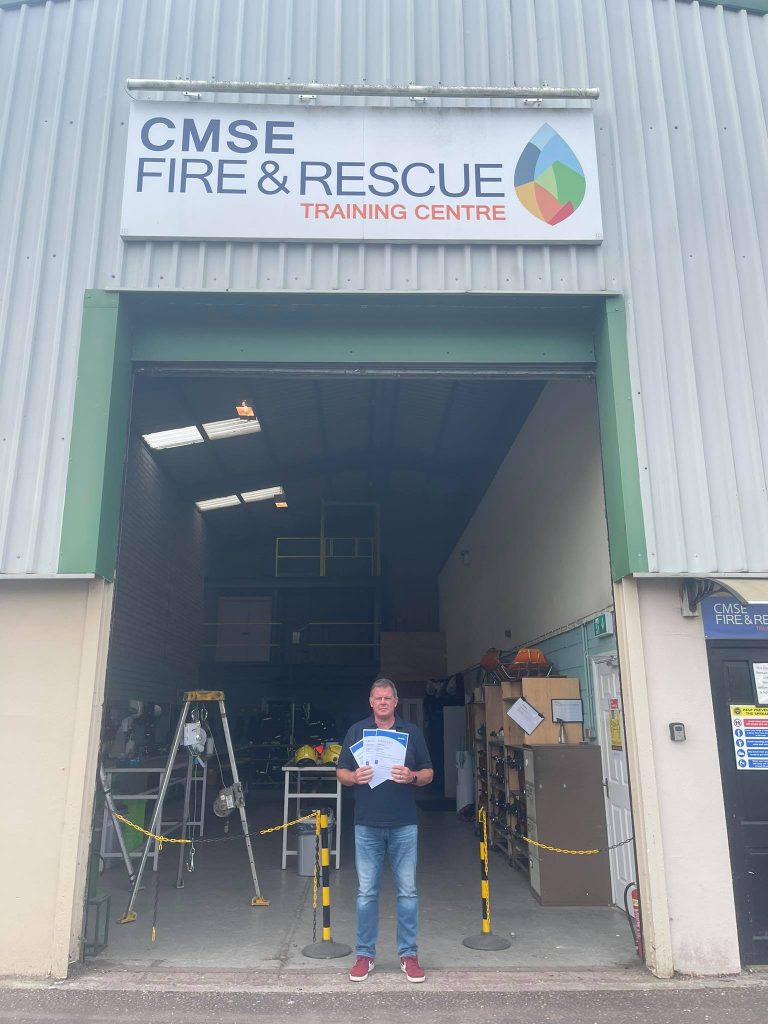 The audit team conducted a process-based audit, focusing on significant aspects, risks and objectives required by the standards. The audit methods used were interviews, observation of activities, and review of documentation and records.
Our integrated management system is accredited to the following ISO standards for the provision of consultancy, training and placement services for various business sectors
ISO 9001:2015 Quality Management
ISO 14001:2015 Environmental Management
ISO 45001:2018 Health & Safety Management
The audit reported that management systems in place at Chris Mee Group demonstrated a state of development and maturity, no non-conformances were found during the course of the audit and a recommendation was made that certification be maintained.
Chris Mee Group Quality and Training Manager, Colette Horgan notes "We are delighted to retain certification of our integrated management system to these three ISO standards.  It is a reflection of our commitment to continuous improvement and employee engagement, with compliance being a centre focus of all that we do". 
---
Chris Mee Group is a leading provider of ISO training in Ireland, the UK and abroad. So whether you are looking to gain a better general understanding about a specific management system standard or wish to learn how to audit an organisation against the requirements of a standard, our ISO training courses will help you. Learn more about our Health & Safety Consultancy services here.
If you require further information or assistance please contact us via email at [email protected] , by phone at 021 497 8100 or start an instant chat with us via the chat box in the bottom right-hand corner of your screen.