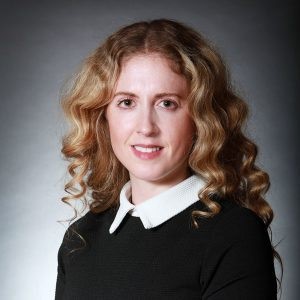 Karina joined Chris Mee Group in November 2021 as Quality Manager. Karina joins Chris Mee Groups after working within the groups sister company "The Food Safety Company" since 2014.
She has been brought onboard to assist with a number of different strategic projects with Chris Mee Group. She will be managing the programme review and development process to maintain and expand current training course programme offerings from CMSE Training. Karina will be assuring the maintenance of our quality management systems, quality improvement plans, key performance indicators, and other continuous improvement initiatives.
Colette Horgan, Group Quality and Training Manager with Chris Mee Group said;
"Karina is detail oriented with a high level of concern for accuracy.  In addition, she is full of positivity and is keen to use her knowledge and experience in a new discipline – to assist in the promotion of total quality management fostering continuous improvement and employee engagement throughout the organisation. We are delighted to have her as a part of the team!"
Karina is a graduate of both UCD and UCC where she holds a Master's in Food Safety & Risk Analysis and a BSc in Nutritional Sciences. She is an experienced food safety auditor and senior trainer and has assisted clients in all areas of the food industry with HACCP Implementation, food safety compliance and training.
In her previous roles, Karina was responsible for maintaining Food Safety and Quality Management Systems for clients through internal audits in accordance with regulations and standards.  She also supported these clients in maintaining external accreditations for such systems.
Karina was responsible for a number of key areas in development including; the design and development of new training programmes and reviewing of existing programmes, Co-ordination and delivery of a range of accredited training courses including QQI (Quality & Qualification Ireland) and NHP (National Hygiene Partnership), and the development of a range of eLearning compliance courses for the establishment of the company's Rest Assured Agreement Package.
---
Contact Karina
Email: [email protected]
Tel: +353 21 497 8100