Chris Mee Group Announce New STCW Marine Training Partnership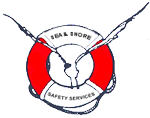 Chris Mee Group are delighted to announce that they ahve joined forces with Sea and Shore Safety Services to ensure their sea-going customers will now be able to obtain their mandatory STCW training more cost effectively and within a more efficient time frame.
Chris Mee, Managing Director of Chris Mee Group commented, "We identified a strong link between our companies, both of which are equally committed to marine health and safety training. This strategic partnership further strengthens the significant contribution  that both companies have made to maritime STCW training over the last number of years"
Chris Mee Group have trained hundreds of sea-faring personnel over the last few years from their Fire Training Centre in Ringaskiddy, Co. Cork. The Group were finalists in the Excellence in Maritime Education & Training Awards 2015. This award was open to any third level institution, technical training college, or company involved in the delivery and development of maritime knowledge or skills on the island of Ireland.
Sea and Shore Safety Services Ltd have provided first class educational, training and consultancy services to the international shipping and offshore communities for over 40 years. In continuous operations since it's founding by Capt. Michael Langran their corporate goal is to ensure that their team of experienced instructors provide both training and equipment that is professional, compliant with International regulations at a time and place that best suits their clients.
Ben Pluck, MD of Sea and Shore Safety commented "Our new STCW training packages are of great benefit to both sea going attendees and employers as they eliminate the need to travel to different venues and on different dates. Travel time, cost and overall duration is reduced substantially by combining the courses."
For more information or to conveniently book any of the new STCW training packages online please  click here