Business Continuity Planning (Crisis Management)
Enquire about Business Continuity Planning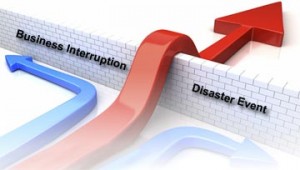 CMSE Consultancy is a leading provider of Crisis Management and Business Continuity Planning (BCP). Our specialists provide quality services in these areas for a very large range of clients. Some include GSK, Pfizer and many more. Our specialists will provide you with strategies and plans. As well as training and practical solutions for your particular situation.cm
Crisis Management is about responding to an immediate emergency situation and then ensuring that the recovery process is effective. This response includes, but is not limited to, the creation of a process and procedures for dealing with worst case scenarios – those major unpredictable events that threaten to harm your organisation, your stakeholders or the general public. It can also include very detailed Business Continuity Planning (BCP).
CMSE Consultancy Business Continuity Planning (Crisis Management) Training Exercises
CMSE Consultancy will develop customised crisis management training sessions with our clients. We will also run realistic and relevant in-house simulation exercises. On completion of these exercises we carry out hot de-briefing conferences and gather feedback from the management team. A crisis management exercise report then identifies strengths, weaknesses and areas for improvement.
CMSE Consultancy Crisis Management Services
Evaluation of the crisis management emergency plan, enable continuous improvement of your organisations business continuity management competence and capability.
Prepare management for dealing with a crisis.
Ensure the crisis management team has identified what resources are needed and how they should be used
Assess to ensure that each manager is consistent in his/her approach to the implementation of the procedures
Demonstrate business continuity and crisis management competence and capability
Verification that the business continuity plan (BCP) and business continuity management (BCM) strategies are workable, effective, up-to-date and fit for purpose
Training or awareness if individuals involvement in using the BCM plan(s)
Rehearsal of roles, leading to familiarisation of team members with their roles, accountability, responsibility and authority in operation of the BCP
Testing of the technical, logistical, operational and administrative aspects of BCP
Verify that the BCP incorporates all organisational mission critical activities
Increase awareness of BCM emergency procedures and its significance
Identify shortcomings and required improvements, leading to action points
Amend business continuity plan / emergency plan
Requirement for testing and auditing of BCP
Did you know That CMSE Consultancy also offer Risk Management services? Click here for more information
For more information on Crisis Management and Business Continuity Planning please visit the HSA website HERE.