Guest article from Sustainable Energy Engineer, Cian Ryan
Introduction
This big energy savings week I will give you tips to help you save energy at home and in the workplace. Everyone can do their bit to help reduce the effects of climate change. Now more than ever it is important to reduce our carbon footprint with 19 out of 20 of the warmest years on record occurring since 2001 (1). The average temperature of the earth has increased 0.99°C since 1880 but it is not too late to reverse some of the damage done.
During the COVID-19 pandemic time it has been well established that CO2 emissions from human activity have reduced across the globe. A famous example of this is the Himalayan Mountain Range being visible from Jalandhar, India in April for the first time in almost 30 years. The mountain range's view had long been obscured by air pollution until government lockdown reduced human activity. For a brief period, we hit a reset button and reduced our activities to a sustainable level.
At Home
Drastic changes at home are not required to save energy. Small incremental changes to our habits and awareness of how we use energy is all that is needed. While most of us are working from home, you may have noticed that your energy bills have increased. 
There are endless resources on the internet to help you save energy but sometimes drawing from too many sources can get a little overwhelming. This guide is intended to keep it simple, for a more in depth approach, you can borrow a home energy audit kit from your local library. The kit comes with a very straightforward guide on how to check how energy efficient your home is. The kit is free to borrow for 2 to 3 weeks and will help you reduce your energy usage by identifying saving opportunities.
Top 10 Energy Saving Tips
Heat only the spaces you need and when you need it. If you have a timer, check it regularly. If you have zoned heating, only heat the rooms in use.
Living and work spaces should ideally be set to 20°C, check those thermostats!
Bedrooms and hallways should be set lower, ideally 15-18°C.
Check your hot water timer to ensure the water is only being heated when needed.
Check your fridge freezer temperatures, fridges should be set to 2-3°C and freezers at around -15°C.
Use your dishwasher at the lowest eco setting (50-60°C)
Wash clothes at 30°C if they aren't heavily soiled. Modern washing machines are designed to wash clothes effectively at low temperatures.
When boiling the kettle, fill it with only enough water for how much you want to use. By filling the kettle for just one cup rather than full over the course of a year I will save €44 and more importantly 121kg of CO2 (equivalent of driving from Cork to Belfast and back).
Try and keep showers as short as possible, electric showers use a massive amount of energy (7-11kW). A 10 minute shower uses approximately 1.2 units of electricity and 100 litres of water. This is the equivalent of leaving 10 lights on for 6 hours!!
It can be a pain at times with the Irish weather but air-dry clothes as often as you can.
The actions listed above will not cause any additional suffering or discomfort, it just requires an awareness of how we use our energy. Small changes to our daily routine can help save energy in the home. While the savings are not huge in monetary terms, it could be huge for our future generations.
At Work
The last year has brought about enormous changes to how we work. Now, more than ever, is an excellent opportunity for us to change the way we work to reduce our impact on the environment. If someone told me a year ago that I would be managing the energy requirements for 21 buildings at home, I would have laughed at them. Collectively, we all found a way to push through and keep the show on the road. It was hard at first, but some of the radical changes have had huge environmental benefits. We should all reflect on the crazy year that was 2020 and try to find some positive changes that we can apply to our working lives when they return to "normal". The list below contains some radical changes we should try and hold onto when we return to the office,
Printing – Ask yourself, "do I really need to print this document". Programs such as Adobe Acrobat allow electronic signature as well as adding review notes on text or drawings. I often think back and wonder what documents I used to print, I've managed for the last 9 months without a printer so surely I don't need to when I return to the office.
Travel – Like above, "Do I really need to physically attend this meeting?" COVID restrictions aside, the CO2 we emit from business travel is enormous. My trips alone in 2019 equated to 9,000km, emitting 1,215kg. This is the equivalent to 9 months of electricity use in the average Irish Home. Using public transport where possible is better than in the private car but the best saving is to not travel at all. With Zoom, Microsoft Teams et al. we shouldn't have to travel as much when we return to office.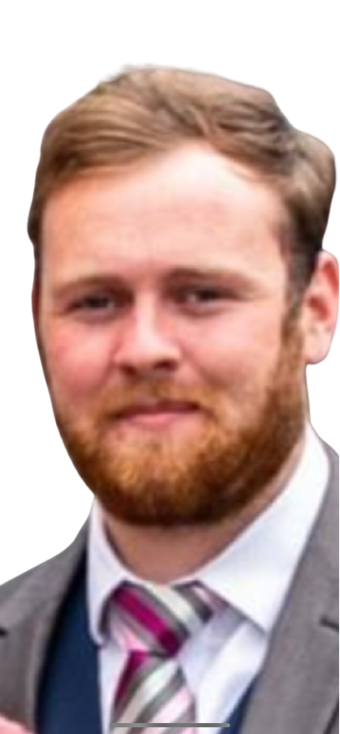 Conclusion
Together we can help to reduce the effects climate change by making small but effective improvements in our everyday life, both at home and in work. Educate yourself on the simple changes you can make to reduce your energy use and carbon footprint, do your research, start by taking a trip to your local library to borrow your home energy audit kit and carry out a simple audit. Now more than ever it is imperative we take these steps to improvement our energy use.
---
Chris Mee Group would like to thank Cian for compiling this guest article.
If you would like to have an EHS article featured with us in the future you can contact us via email at [email protected], by phone at 021 497 8100 or start an instant chat with us via the chat box in the bottom right-hand corner of your screen.
---
Similar Topics: